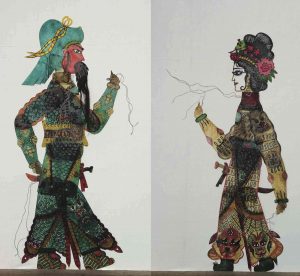 The Hefei Mapai Shadow Theatre Troup is coming to Sweden for the first time, playing for children.
Shadow Theatre has a tradition of 2000 years, starting in Han-dynasty, but now unfortunately on its way to vanish, so this is a quite rare occasion.
The scene is simple; it is the delicate performance that attracts the audience.
Shadows of flat leather sculptures are projected on a white fabric screen with light, creating mysterious sceneries.
The stage take place in a small beautiful arch in Queen Kristinas castle, perfect for a rear-illuminated puppet show.
Free entrance.
Duration: 60 min (divided into two plays à 30 min.)
Dates:
June 3 at 17.30
June 4 at 9.00, 13.00 and 17.00
June 5 at 9.00
Place:
China Cultural Center
Västra Trädgårdsgatan 2
111 53 Stockholm
Please book your seats and time at:
mail@cccstockholm.org
OBS. Limited seats!