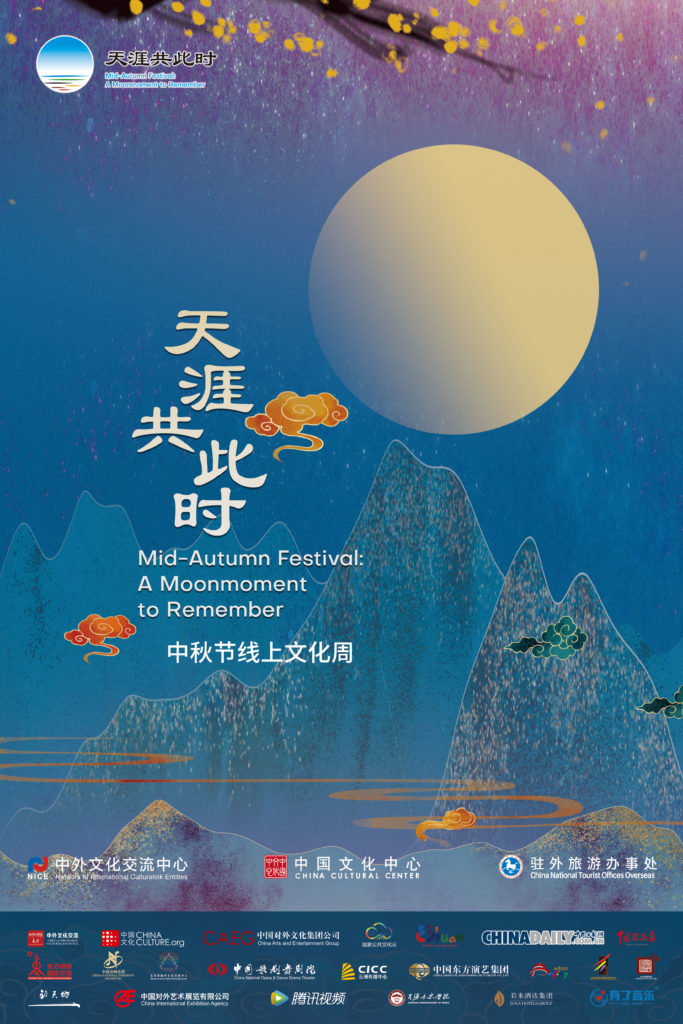 The Mid-Autumn Festival is an important traditional Chinese festival with ancient legends and moving stories, bearing people's wishes for a happy and harmonious life. As this year's Mid-Autumn Festival falls on October 1, China Cultural Center in Stockholm will hold "Mid-Autumn Festival: A Moonmoment to Remember" Online Cultural Week from September 28 to October 5 to present a series of online activities to our dear friends together with relevant Chinese and Swedish cultural institutions and organizations.
You are cordially invited to engage in virtual exhibitions, online concerts, videos, food workshop, live streaming, cloud classroom and a variety of interactive and entertaining events to learn about the origin, culture and customs of Mid-Autumn Festival and its connection to the world while embracing happiness under the full moon!
In spite of the pandemic, we sincerely hope that we can spend a unique, joyful and unforgettable Mid-Autumn Festival together!
Wish you a Happy Mid-Autumn Festival!

Selected Programs
---
Variety Show: The Oriental Beauty in Blossom– China Oriental Performing Arts Group
---
Virtual Exhibition: All About Mid-Autumn Festival
---
Cloud Chorus: Wishing You Stay Well
---
A Taste of China at Mid-Autumn: Chinese Gourmet Workshop
---
Live Streaming Traditional Chinese Music Concert: Mountain, River and Moonlight– Beijing Juntianfang Guqin Cultural Art Co., Ltd
---
H5 APP: Mid-Autumn Greetings from the Other Land
---
Online Concert: Shared Moon, Shared Happiness
---

Fun Facts: 3 Ways to Enjoy the Moon Festival
---
One World One Moon – A Digital Concert– China National Opera and Dance Drama Theater
---
Special programs presented by local institutions or groups
---
Facebook: China Cultural Center in Stockholm
https://www.facebook.com/China-Cultural-Center-in-Stockholm-110983273921638
https://www.tiktok.com/@cccinstockholm
Wechat: 斯德哥尔摩中国文化中心 or scan the QR code below