Art Exhibition on Spring Festival
Spring Fantasy: Integrated Art Exhibition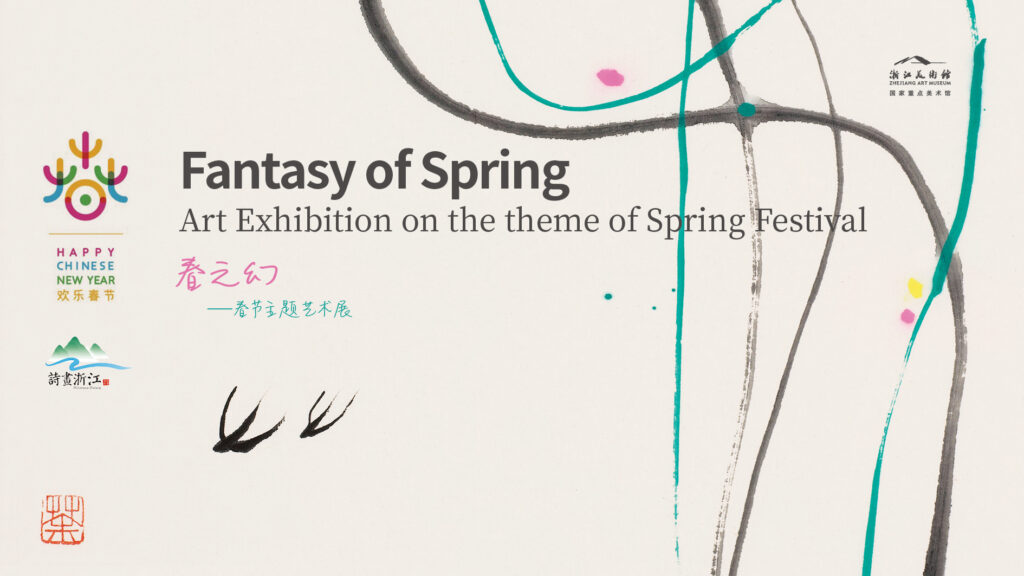 The Spring Festival is the grandest Chinese traditional festival, for the new year stands behind it remarks a new chapter to dream and set goals. There are multiple joyful customs and activities expressing new year wishes, such as staying-up for new year, greeting visits to relatives, pasting Spring Festival Couplets, pasting window paper cuts, hanging Chinese lanterns, lighting firecrackers, delivering red envelopes, eating dumplings and watching folklore performances like lion and dragon dance. Here in the form of online virtual exhibitions, we display traditional Chinese culture and art, depict living sceneries in contemporary China and extend our New Year greetings to people all over the world.
Mobile:
https://wx.zjam.org.cn/Interact/CZH/index_en.html
PC:
https://wx.zjam.org.cn/Interact/CZH/index_en.html
《春之幻》Fantasy of Spring

Celebrating the Chinese Style
Chinese characters at the Spring Festival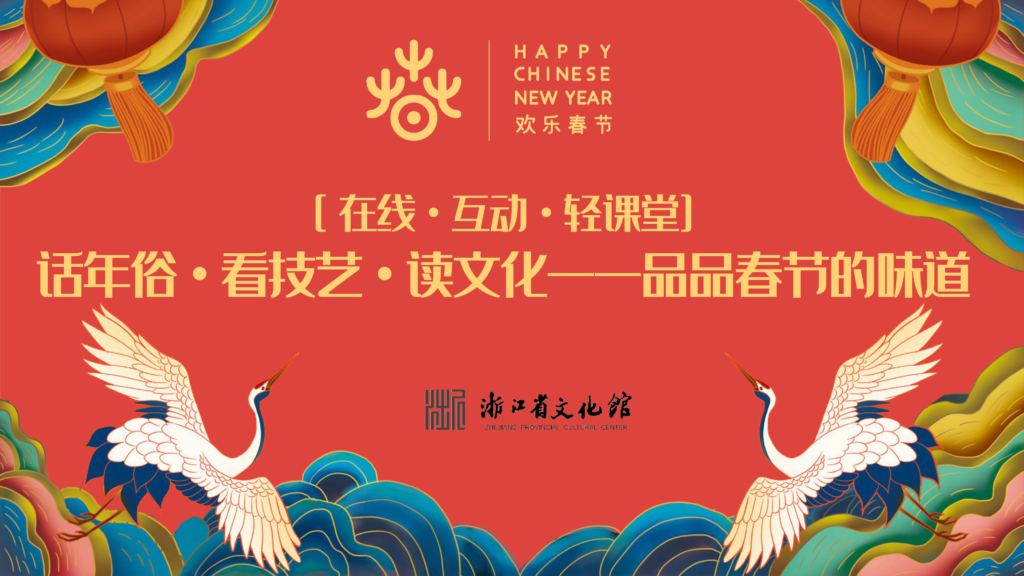 Explore traditional Chinese Spring Festival couplet culture by writing and pasting couplets and studying multiple-component Chinese characters and Chinese seal culture.
Celebrating the Chinese Style: Chinese characters at the Spring Festival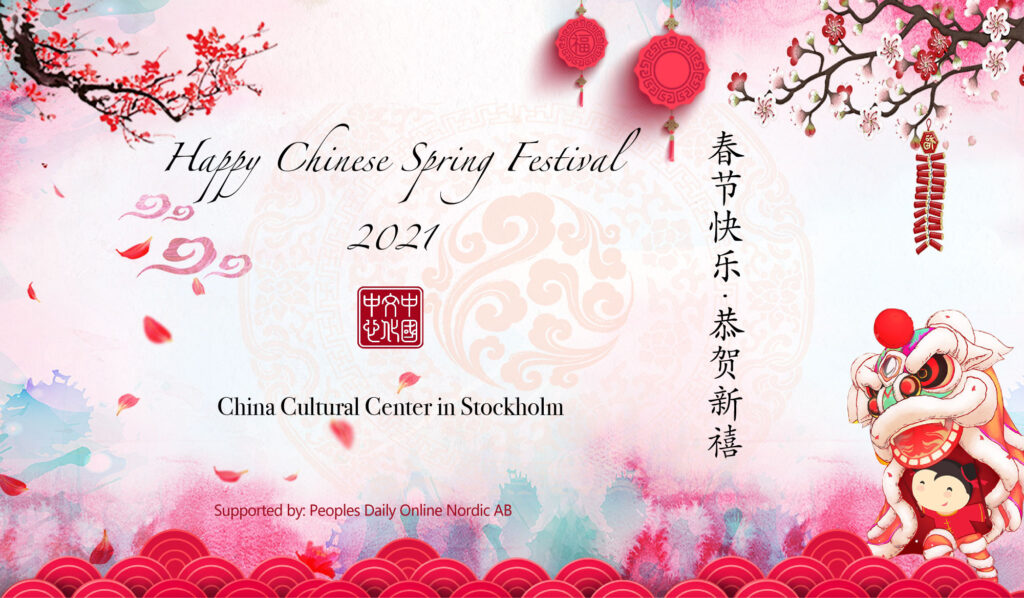 ---
Facebook: China Cultural Center in Stockholmhttps://www.facebook.com/China-Cultural-Center-in-Stockholm-110983273921638
Instagram: chinaculturalcenterinstockholm
https://www.instagram.com/chinaculturalcenterinstockholm/
Tik Tok: cccinstockholm
https://www.tiktok.com/@cccinstockholm
Wechat: 斯德哥尔摩中国文化中心 or scan the QR code below