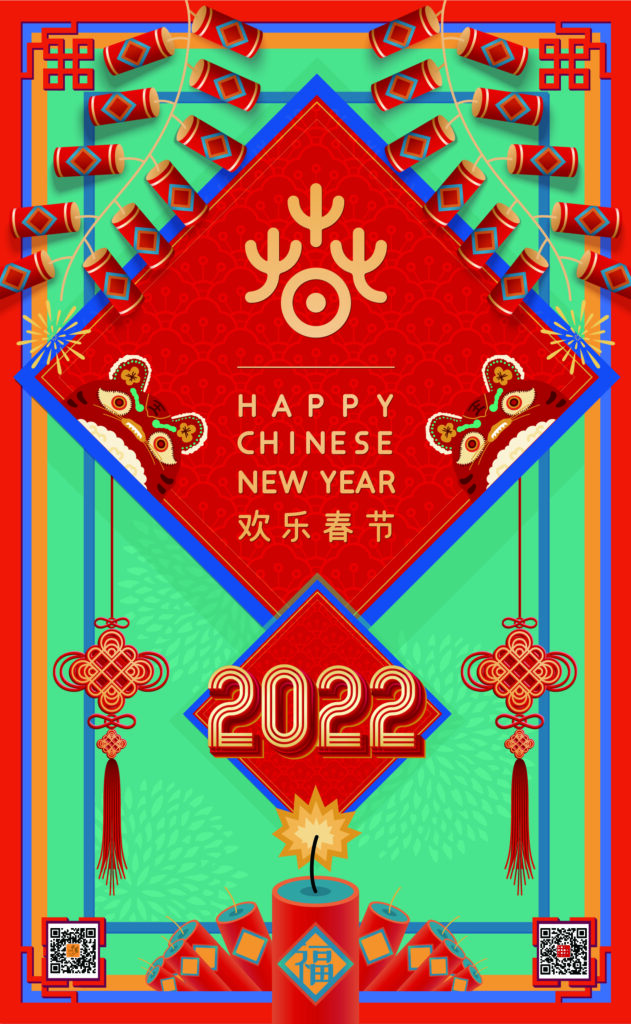 2022 Happy Chinese New Year
The Chinese New Year's Eve Dinner, or the Reunion Dinner, is a special occasion when family members get together to celebrate the forthcoming New Year. People who work away from home will go back to their hometown to reunite with their families before New Year's Eve. It is often considered the most important get-together meal of the entire year.
Lin Yuanyuan, a Nanjing girl who works in other places, tells us her story of returning home on New Year's Eve to reunite with her family, doing Spring Festival shopping, cleaning, pasting Fu characters (meaning good fortune), making dumplings, giving lucky money in red envelopes, watching the Spring Festival Gala, taking family photos and enjoying the New Year's Eve Dinner with the whole family.
Crispy Sweet and Sour Pork
Eight-treasure Rice Pudding
Fried Spring Rolls
Braised Pork Balls in Gravy
Fruits and Prawn Balls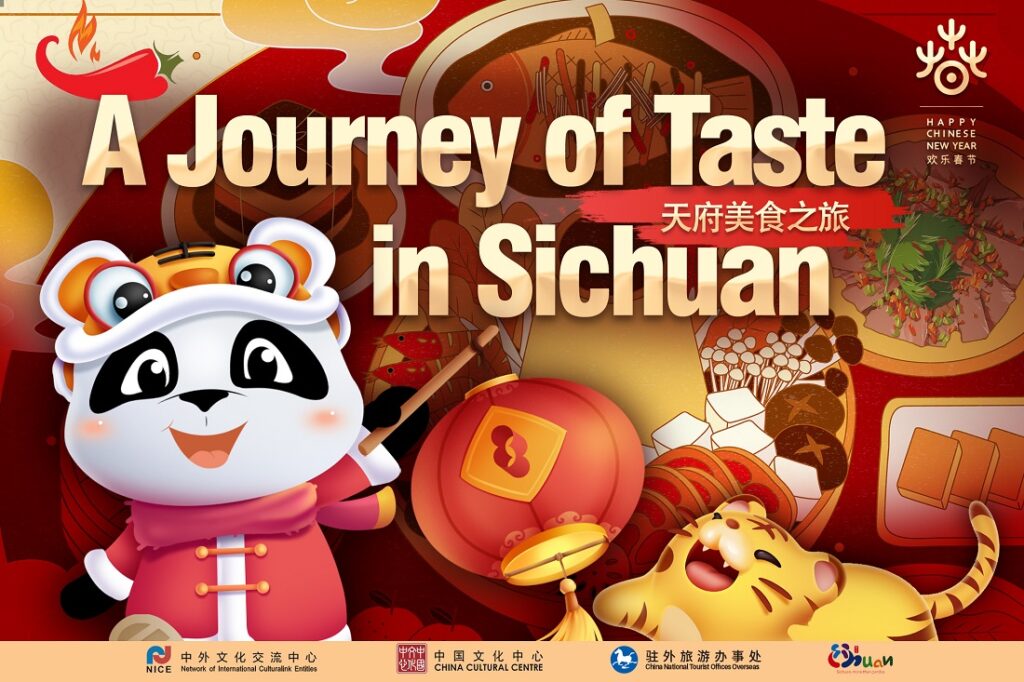 A Journey of Taste in Sichuan
Sichuan, located in the hinterland of China, boasts abundant natural and cultural sights. This short video series focuses on three representative cities of the province, including Chengdu, a "City of Gastronomy", Zigong, the "Millennia-old Salt Capital", and Langzhong, the "Birthplace of Spring Festival Culture". As the most important traditional Chinese festival ― Spring Festival ― draws near, let's follow the steps of the giant panda An Yi, the mascot of Sichuan culture and tourism, to have a taste of Sichuan by enjoying Sichuan cuisine, Sichuan Opera, and beautiful scenery while celebrating the Chinese New Year.
Chengdu – A City of Gastronomy
Chengdu is listed by the United Nations as a City of Gastronomy. Local cuisine boasts a long history and a variety of snacks of local flavor can be found at every lane and street in Chengdu. People taste delicacies, learn to cook Sichuan food, and enjoy Sichuan Opera. Sichuan cuisine, notably hotpot, as well as the wisdom behind it shines light on the optimistic and inclusive spirit of Chengdu culture.
Zigong – Distinctive Cuisine of the Millennia-old Salt Capital
Zigong takes pride in its 2,000-year-old salt mining culture. Zigong well salt is precious ingredient for local cuisine and has fostered Yanbang cuisine characterized by heavy taste and diverse flavors. Zigong is also known for lantern shows, which create fantastic visual feasts for global viewers. This is Zigong, a city noted for salt and multiple flavors.
Langzhong – Zhang Fei Beef Jerky from the Birthplace of Spring Festival Culture
Langzhong is hailed as the "Birthplace of Spring Festival Culture" in China. It is embraced by the wandering Jialing River, creating a beautiful painting of the city in harmony with mountains and rivers. As Spring Festival draws near, you're welcome to Langzhong and experience a very happy, healthy and prosperous Chinese New Year.
---
Facebook: China Cultural Center in Stockholm
https://www.facebook.com/China-Cultural-Center-in-Stockholm-110983273921638
Instagram: chinaculturalcenterinstockholm
https://www.instagram.com/chinaculturalcenterinstockholm/
YouTube: China Cultural Center in Stockholm
https://www.youtube.com/channel/UCYqOYwuQtyTHC-iMNdfExsw
Tik Tok: cccinstockholm
https://www.tiktok.com/@cccinstockholm
地址/Address:
Västra Trädgårdsgatan 2, Stockholm