Enjoying Olympic Winter Games in Beijing, Watching Ice and Snow Scenery in Liaoning
Enjoying Winter Olympic in Beijing, Watching Ice & Snow in Liaoning Promo Video
Liaoning, situated in northeast China, has a rich variety of tourist and recreational resources. The magical nature carves out a gorgeous snow and ice landscape on this land. The culture of snow and ice is deeply rooted in the spirit of the people of Liaoning. Climbing ice-covered mountains, ice trekking, rowing on ice, tasting delicious food, and enjoying the old customs. Today, we highlight featured ice and snow tourism projects in 14 cities of Liaoning, which include "playing with ice and snow, soaking in hot springs, enjoying yourselves during the Spring Festival in Liaoning Province" in winter. Start your journey in Liaoning where the winter is full of warmth and excitement despite the teeth-chattering cold.
Now, let's embrace the unique splendor of ice and snow world of Liaoning with passion and showcase our speed in ice and snow sports, enjoying "Joyful Rendezvous upon Pure Ice and Snow"!
As the birthplace of one of China's greatest imperial dynasties and imperial capital during the reign of two emperors, Shenyang boasts splendid culture and a long history, and provides a variety of ice and snow entertainment experiences.
After snow, the doorsteps in Shenyang Imperial Palace are all white.
The sun comes up after snow. Marshal Zhang's Mansion Museum, Shenyang decorated by snow-covered branches is as enchanting as a painting.
Dalian, the city of romance and fashion, features unique charm and great warmth.
At the beginning of the sunset, the afterglow falls on the breathtaking landscape of rows of stones in Dalian.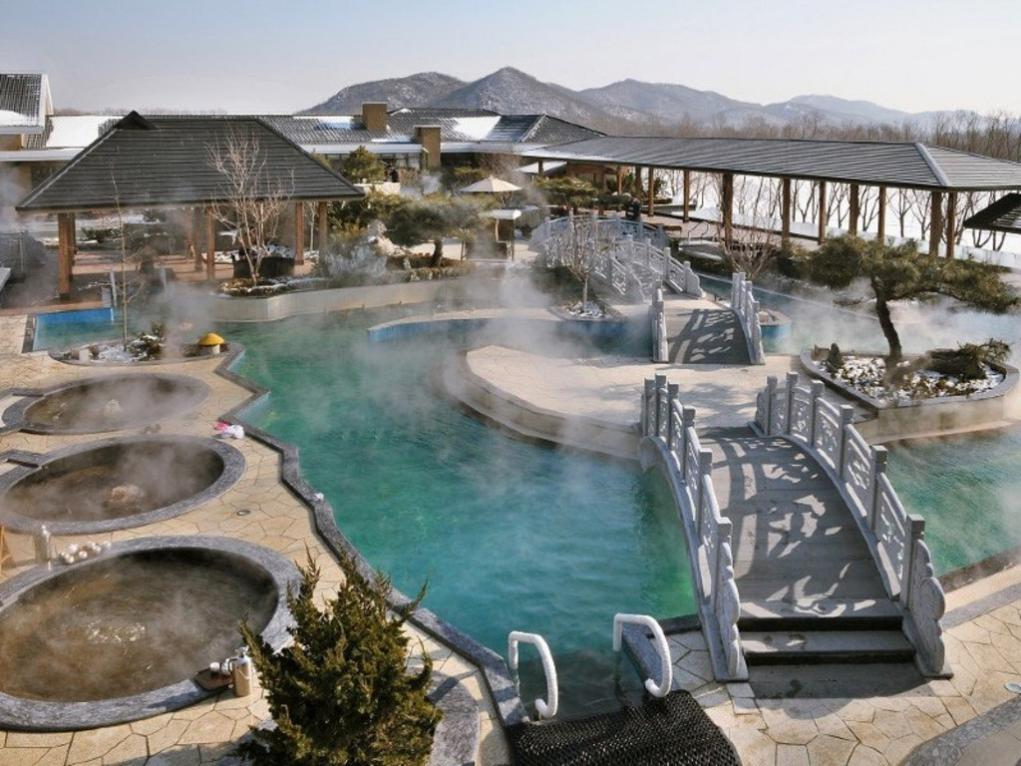 Come to Dalian Minghu Lake Hot Spring and Ski Resort, relax and inhale the healing vapors.
Jinzhou, a land blessed with beautiful mountain and sea views, provides great fun in ice sports and folk temple fairs.
Speed and Passion of Jinzhou Iceboating.
Amazing Scenery of Snow-Covered Yiwulü Mountain in Jinzhou.
鞍山 Anshan

Climb Qianshan Mountain in Anshan, enjoy the spectacular scenery of peaks and sunset.
Old cottages in Anshan showcase unique charm of the countryside in winter.
抚顺 Fushun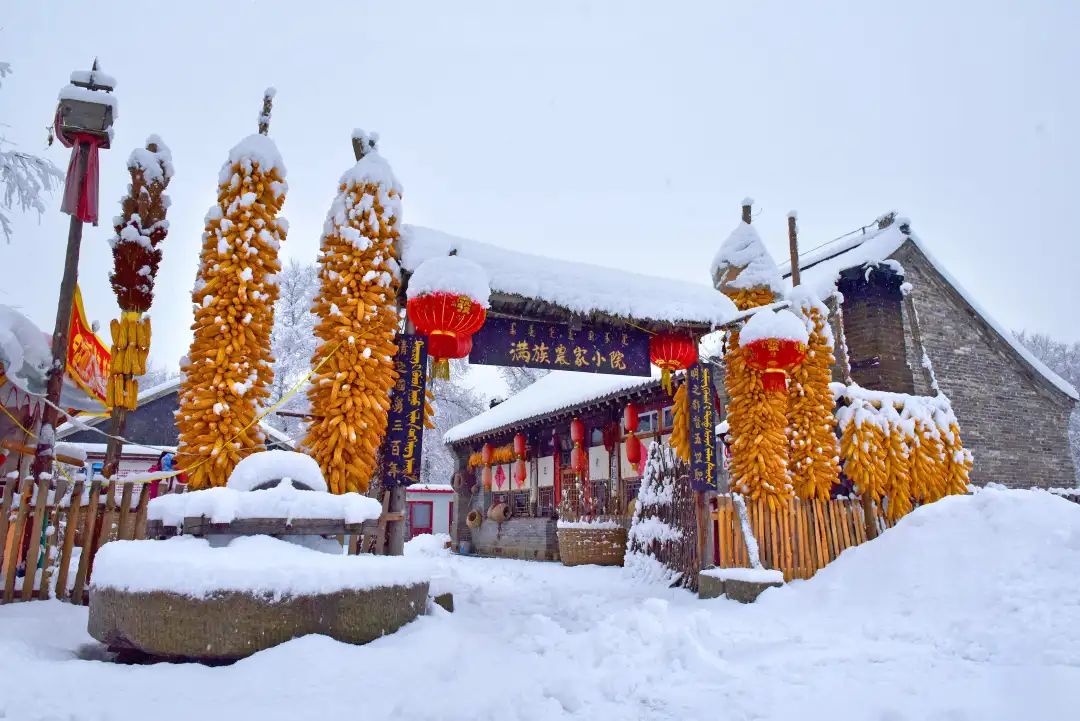 Fushun Manchu Farmhouse.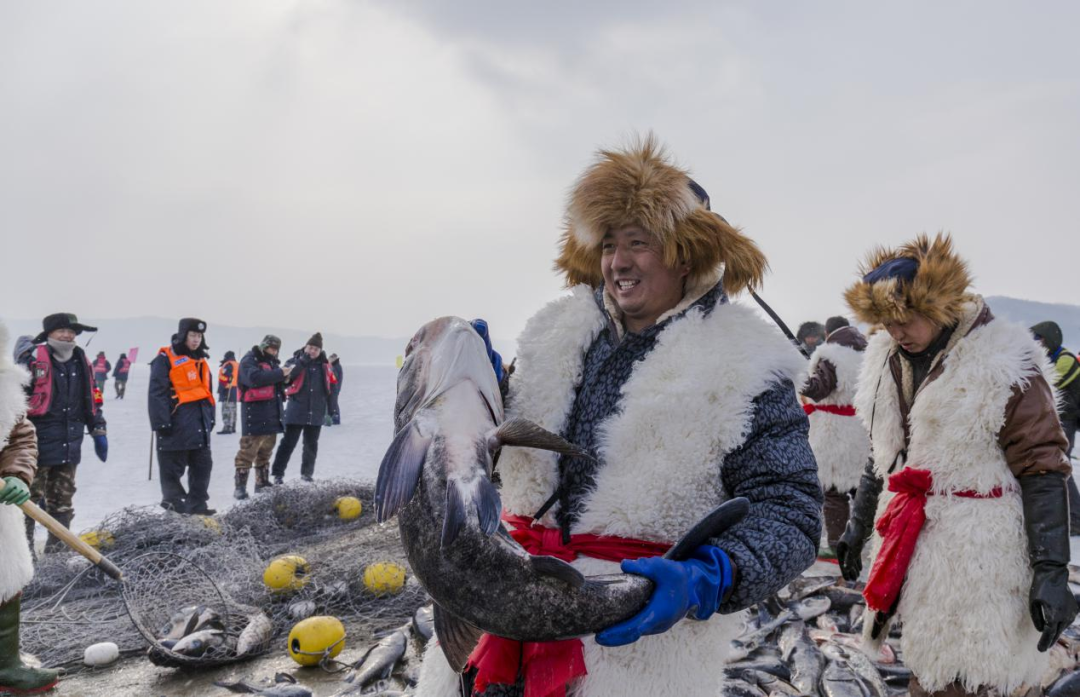 Fushun Xinbin Manchu Winter Fishing Festival.
In winter, Benxi Water Cave is full of warmth inside, and the rime scenery outside is enchanting beyond description.
Breathtaking Icefall Scenery of Benxi Guanmen Mountain National Forest Park.
Snow-covered Hushan Great Wall in Dandong appears more splendid and magnificent.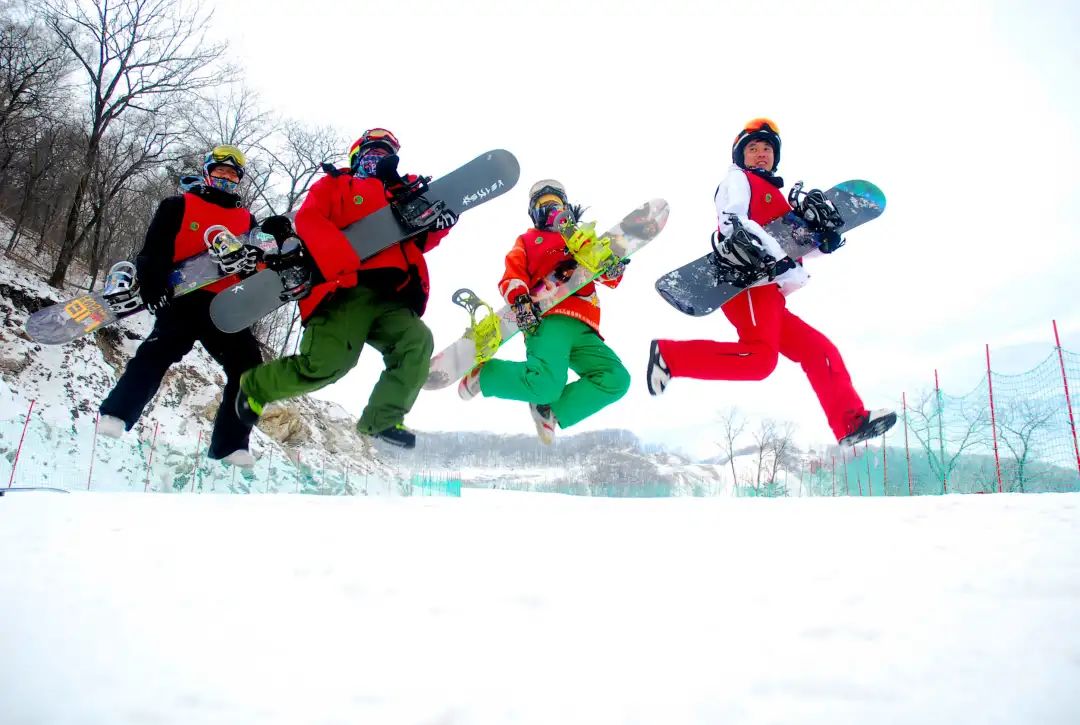 With snowboards and your good friends, you can have great fun in wintertime skiing in the seemingly boundless ski resort of Tianqiao Ditch of Kuandian in Dandong.
Ice and Snow Scenery of Liaoning Tuanshan National Marine Park in Yingkou.

Hejiagou Ski Resort in Yingkou shows the excitement and passion of taking up the challenge in a vast ice and snow world.
Julong Lake in Fuxin is like a precious gemstone in winter.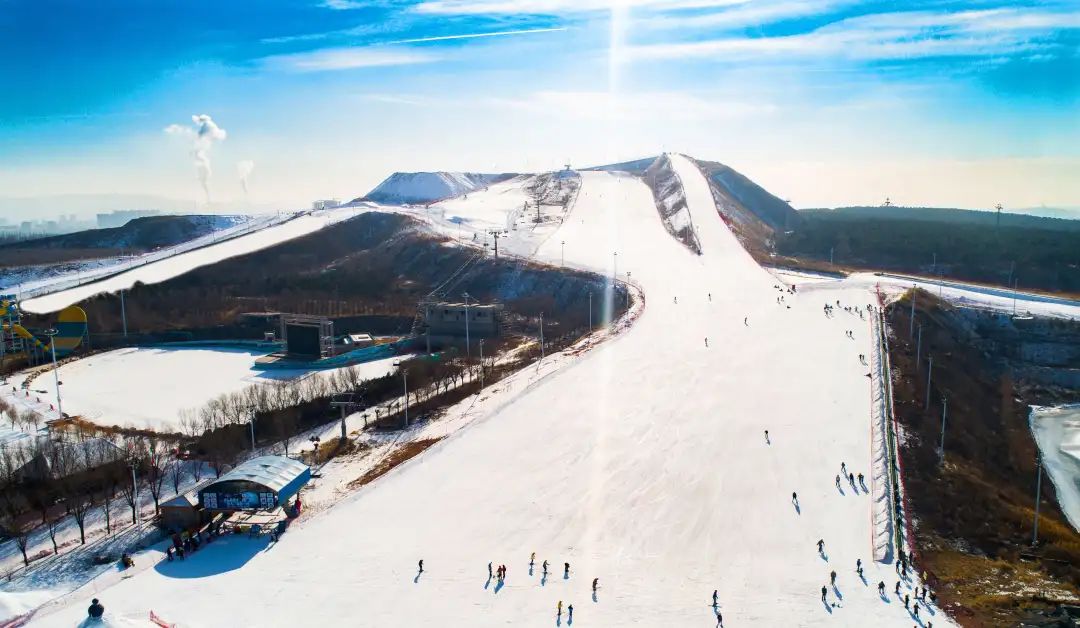 Huangjiagou Ski Resort in Fuxin is a must-visit for skiing lovers.
Liaoyang Tanghe Hot Spring Tourism Resort offers cozy experiences of enjoying rime scenery and hot spring baths!
Gongchangling Hot Spring and Ski Resort in Liaoyang offers extreme excitement of gliding in wintertime.
铁岭 Tieling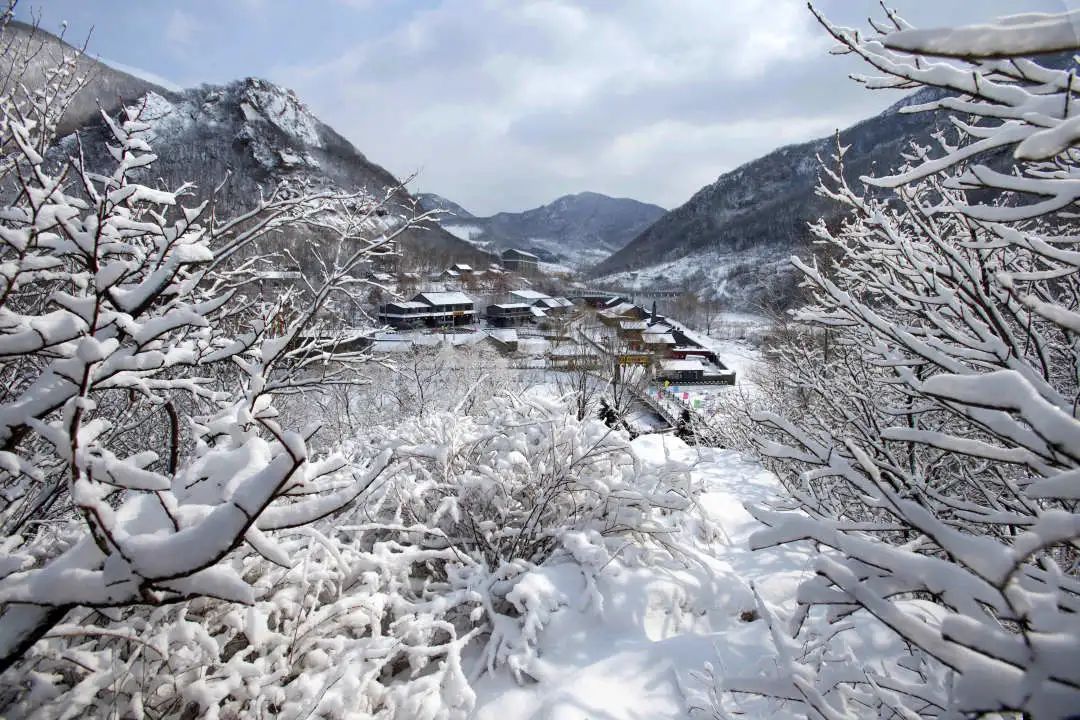 Tieling Kaiyuan Ivory Mountain is blanketed in snow and looks more charming.
As the water is frozen, photographers wait for more than an hour in cold winds to get the best view of the old style steam locomotive at Diaobingshan of Tieling, the "coal city".
After a snowfall, it is slightly clear, and clouds embrace the mountains. Phoenix Mountain in Chaoyang presents picturesque scenery.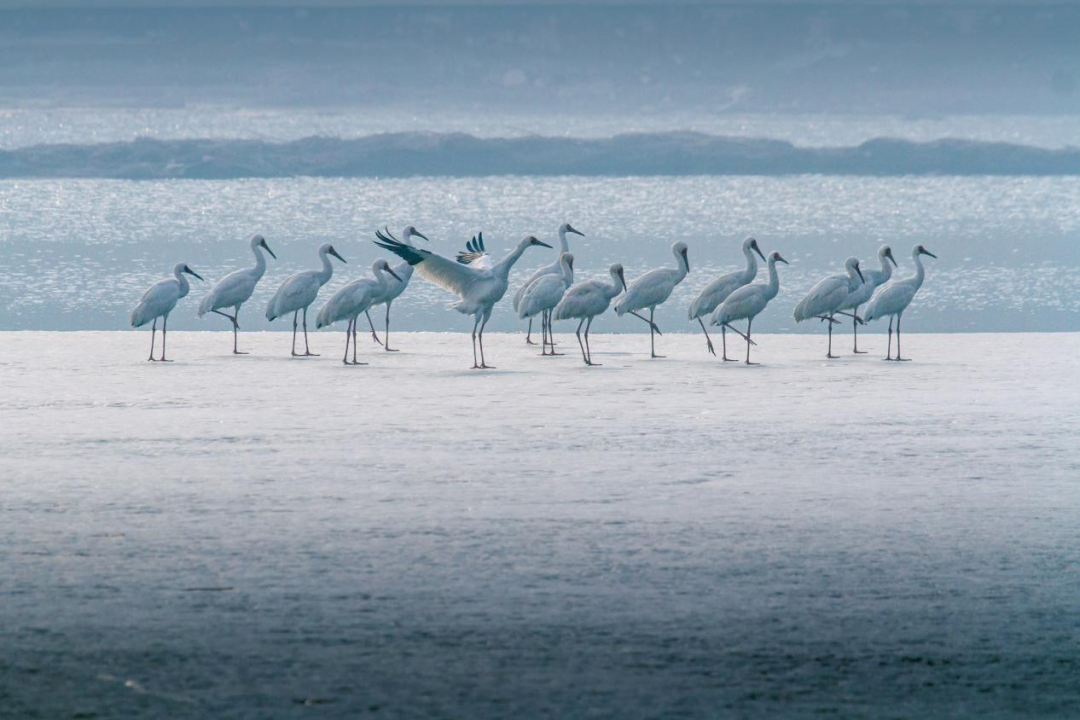 Wintertime Longyuan Lake in Chaoyang is not only a fantastic world of ice and snow, but also a paradise for birds.
Experience ice trekking at Liaohe River estuary in Panjin and enjoy the magnificent scenery along the way.
Winter snow in Panjin Zhongyangbao Pastoral Cultural Tourism Complex signals the approaching of the New Year.
葫芦岛 Huludao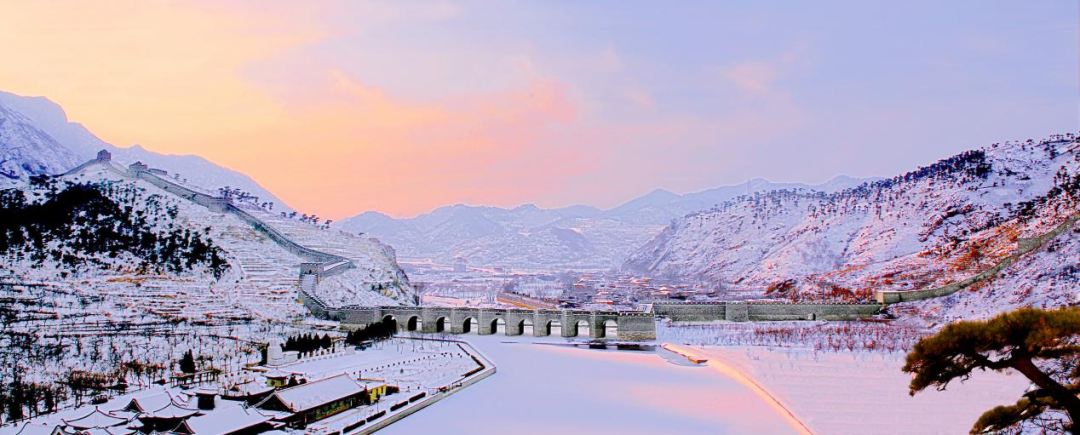 Climb Jiumenkou Water Great Wall in Huludao and enjoy sunset views on snow-covered hills.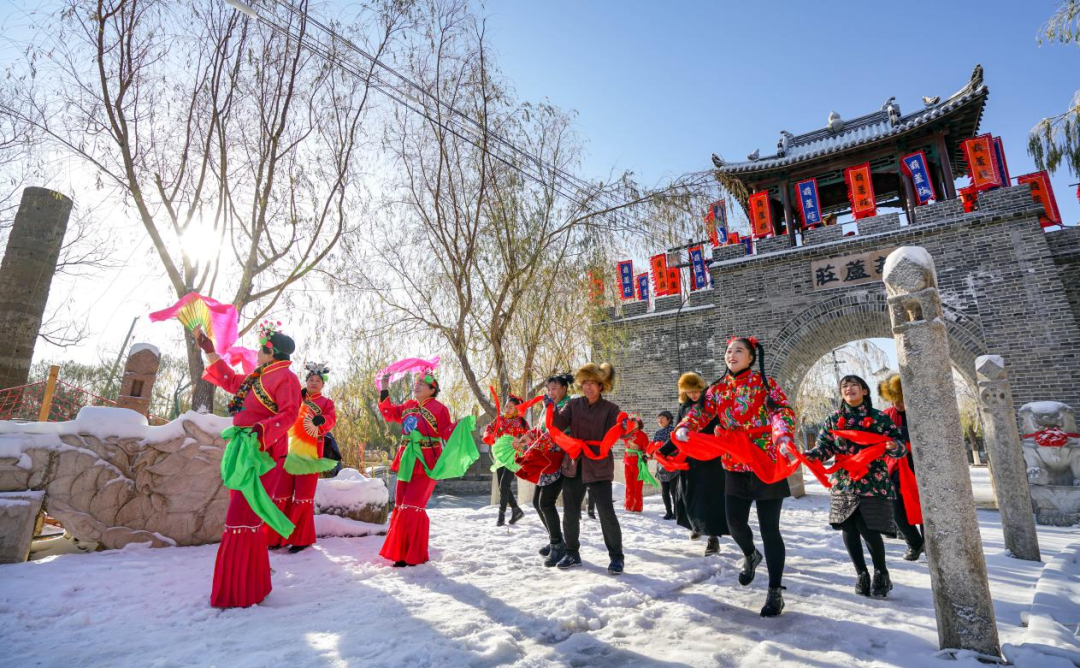 Xingcheng Ancient City, Huludao showcases unique charm in snow and stages featured folk custom performances.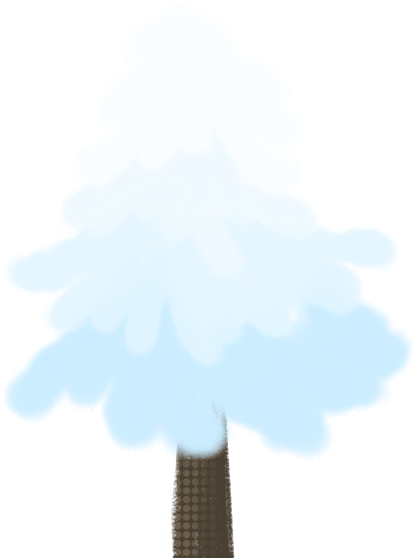 沈抚示范区 Shenfu Reform and Innovation Demonstration Zone
Hot Go Park Happy Icy World in Shenfu Reform and Innovation Demonstration Zone is like a fairytale castle.
The lovely "Ice and Snow Angel" in Hot Go Park Happy Icy World, Shenfu Reform and Innovation Demonstration Zone is waiting to embrace you.
Facebook: China Cultural Center in Stockholm
https://www.facebook.com/China-Cultural-Center-in-Stockholm-110983273921638
Instagram: chinaculturalcenterinstockholm
https://www.instagram.com/chinaculturalcenterinstockholm/
Youtube: China Cultural Center in Stockholm
https://www.youtube.com/channel/UCYqOYwuQtyTHC-iMNdfExsw
Tik Tok: cccinstockholm
https://www.tiktok.com/@cccinstockholm
地址/Address:
Västra Trädgårdsgatan 2, Stockholm