The China Travel Course is conducted on the online platform found at course.chinaculture.org. Through a number of different courses, China's tourism resources are introduced to the world. Tour routes covering various places in China are also offered.
Website:https://course.chinaculture.org/
 China Beyond Your Imagination
The China Travel Course is committed to:
– Inspiring the target market
– Promoting cooperation and exchange between Chinese and foreign tourism enterprises
– Providing solutions for travel agencies and tourists
– Encouraging travel agencies to promote China's tourism products
– Helping tourists travel to and revisit China 
The first training course has a total of 30 sessions, including an overall introduction to China's tourism, classic itinerary modules, practical travel guides, local theme courses, etc. It is available in English and French. After completing 20 compulsory courses and any 5 elective courses, the user who registered as a "Travel Agent" will get an official certificate of China Travel Specialist, and who registered as a "Tourist" will gain a solid China tourism knowledge base to make the perfect travel itinerary.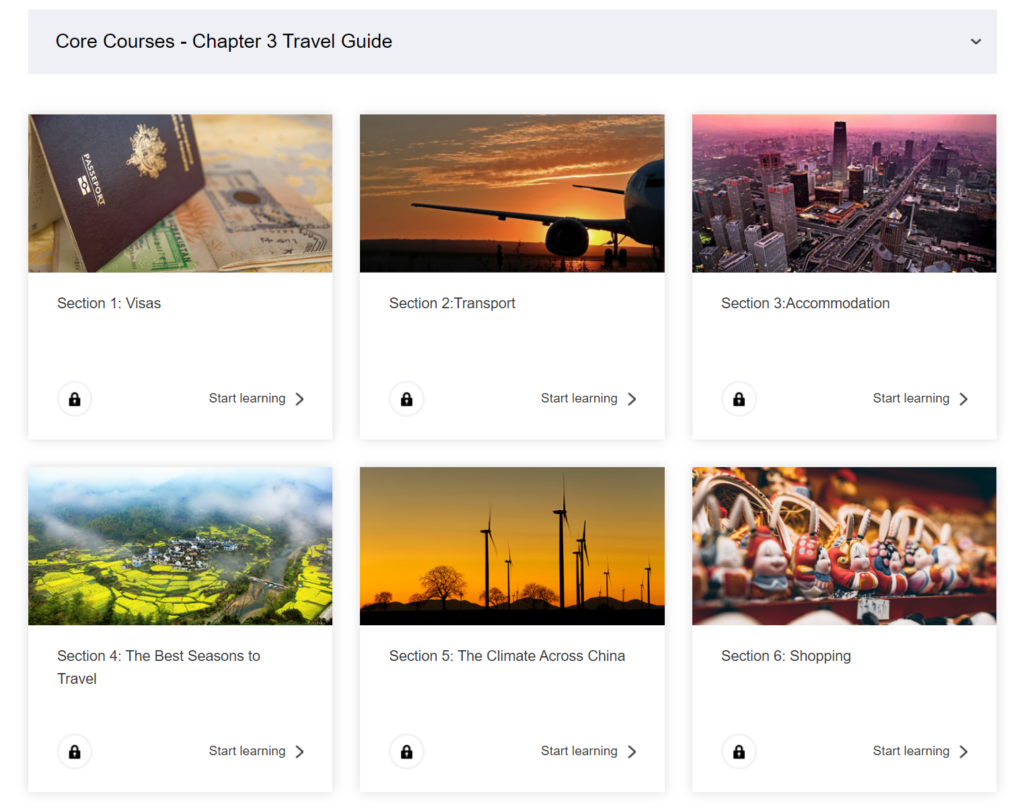 ---
Facebook: China Cultural Center in Stockholm
https://www.facebook.com/China-Cultural-Center-in-Stockholm-110983273921638
Instagram: chinaculturalcenterinstockholm
https://www.instagram.com/chinaculturalcenterinstockholm/
Youtube: China Cultural Center in Stockholm
https://www.youtube.com/channel/UCYqOYwuQtyTHC-iMNdfExsw
Tik Tok: cccinstockholm
https://www.tiktok.com/@cccinstockholm
地址/Address:
Västra Trädgårdsgatan 2, Stockholm