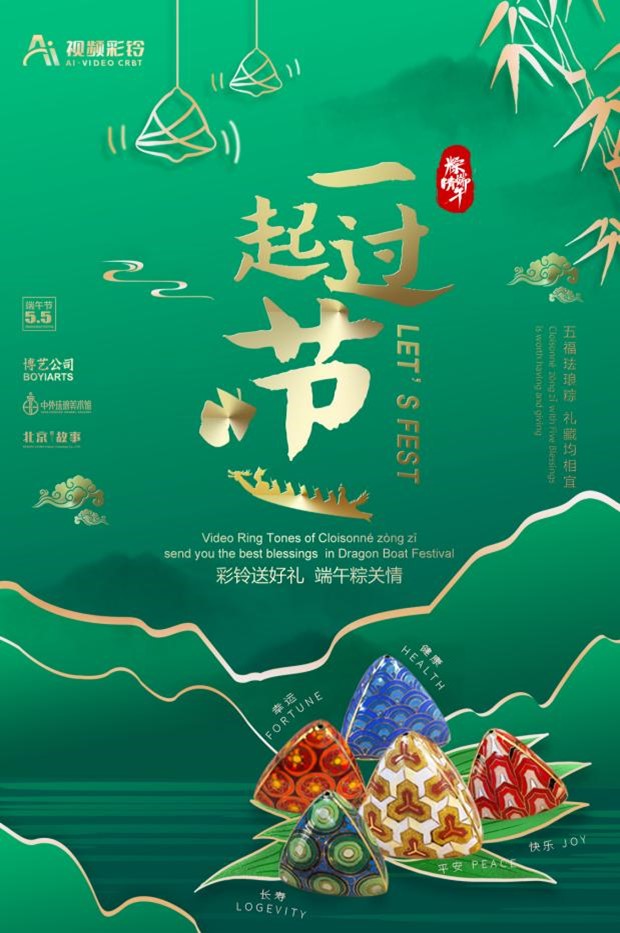 Summer is coming, Chinese will usher in another important festival – Dragon Boat Festival, and the indispensable custom of this day is undoubtedly to eat zòng zǐ (a traditional Chinese food made of glutinous rice with or without different fillings and wrapped in bamboo, reed, or other large flat leaves). This year, China Cultural Center in Stockholm and CICE BOYI Culture & Art Company join hands with Sino-Foreign Enamel Gallery and Beijing STORY Culture & Technology Co. Ltd to hold a festival activity, Let's Fest with Cloisonné zòng zǐ. "Cloisonné zòng zǐ" series are designed for happy and healthy blessings to the season. At the same time, a "manufacturing video of Cloisonné zòng zǐ" will be made and launched with IMusic Platform of China Telecom as video RINGT of Dragon Boat Festival this year. Hope Video Ring Tones of Cloisonné zòng zǐ spreading out the best blessings to everyone on any occassion.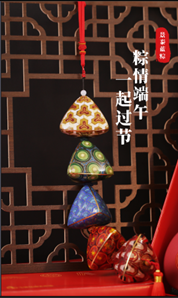 The full name of Cloisonné is called copper padding thread weaving enamel, abbreviated as Enamel. Introduced to China from Arab region around the 13th century, through the Yuan, Ming and Qing dynasties, Cloisonné formed a distinct national style and characteristics. During the Ming and Qing dynasties, Cloisonné products were all officially franchised and enshrined in the imperial palace. It was not until the late Qing Dynasty that it was circulated in the market as commodity for the general public, and it was exported abroad during 1821 to 1851, becoming a famous traditional handicraft in China and famous at home and abroad.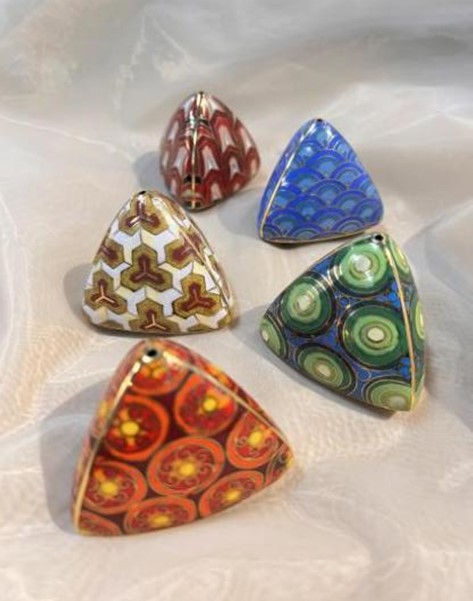 Cloisonné zòng zǐ launched for the Dragon Boat Festival this year combines traditional craftsmanship with modern artistic design. The pattern design originated from the mysterious ancient civilization motifs handed down in China, which is seemingly simple and easy, but profound and infinite. Traditional craftsmanship is applied to create this set of "Cloisonné zòng zǐ of Dragon Boat Festival" in more than 300 pieces of filigree, 20 more kinds of painted colors, ten times of firing, hundreds of processes and thousands of times of polishing. The patterns and colors symbolize health, peace, fortune, joy and longevity.
https://www.youtube.com/shorts/4GrVMK4leAY
---
Facebook: China Cultural Center in Stockholm
https://www.facebook.com/China-Cultural-Center-in-Stockholm-110983273921638
Instagram: chinaculturalcenterinstockholm
https://www.instagram.com/chinaculturalcenterinstockholm/
Youtube: China Cultural Center in Stockholm
https://www.youtube.com/channel/UCYqOYwuQtyTHC-iMNdfExsw
Tik Tok: cccinstockholm
https://www.tiktok.com/@cccinstockholm
地址/Address:
Västra Trädgårdsgatan 2, Stockholm