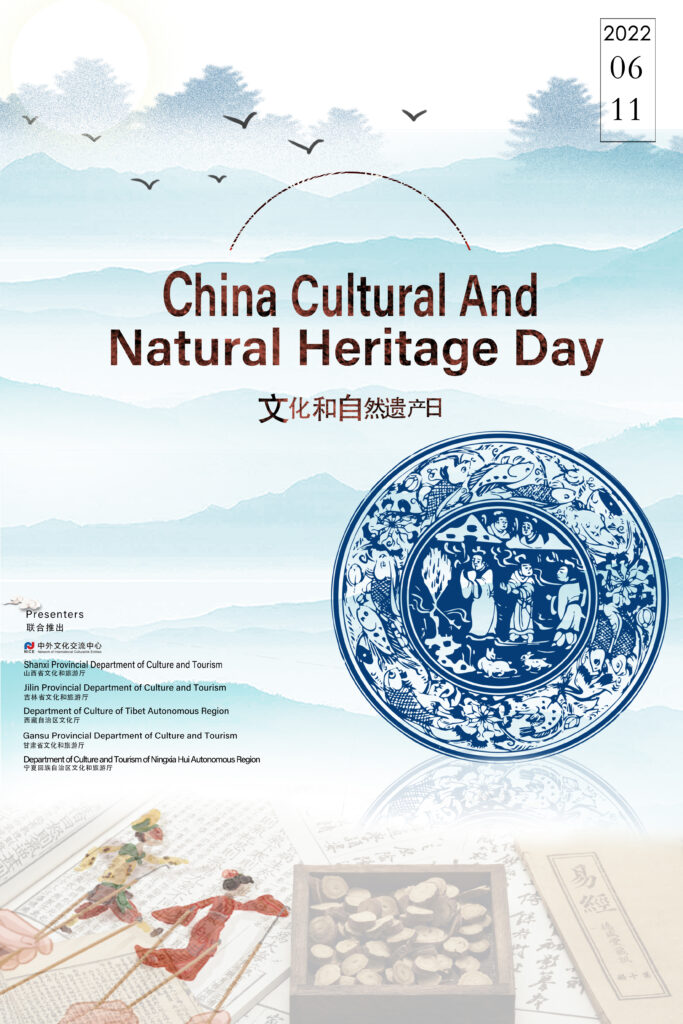 In 2006, China established the second Saturday of June as China Cultural and Natural Heritage Day to promote understanding of the importance of cultural heritage protection and mobilize the whole society to care and protect cultural and natural heritage. Today, we will introduce the cultural and natural heritage of Ningxia, Shanxi, Gansu and Jilin.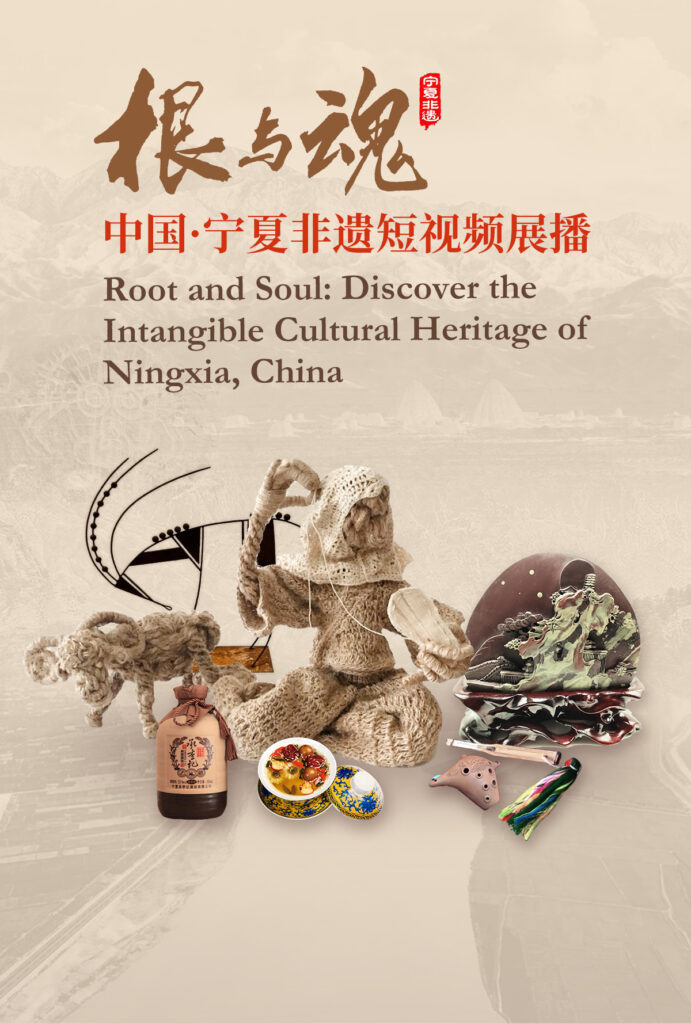 Root and Soul: Intangible Cultural Heritage of Ningxia, China
Ningxia lies in the geometric center of the map of China and is home to a colorful variety of intangible cultural heritage. Now, it has one item included in the Representative List of the Intangible Cultural Heritage of Humanity, 28 items in the List of the National-level Intangible Cultural Heritage, and 224 items in the List of the Provincial-level Intangible Cultural Heritage. These intangible cultural heritage items are still inherited and carried forward on the land of Ningxia.The project vividly displays the intangible cultural heritage items and related cultural and creative products in Ningxia Hui Autonomous Region via videos. It showcases the historical, natural and cultural resources in Ningxia through the representative intangible cultural heritage items with strong local characteristics in this region. We hope that the intangible cultural heritage items in Ningxia can serve as a window to show the unique glamour of Ningxia, and the root of long standing Chinese culture and the soul of Chinese people, thus promoting the inheritance and development of outstanding traditional Chinese culture.

Assorted Chinese Herbal Tea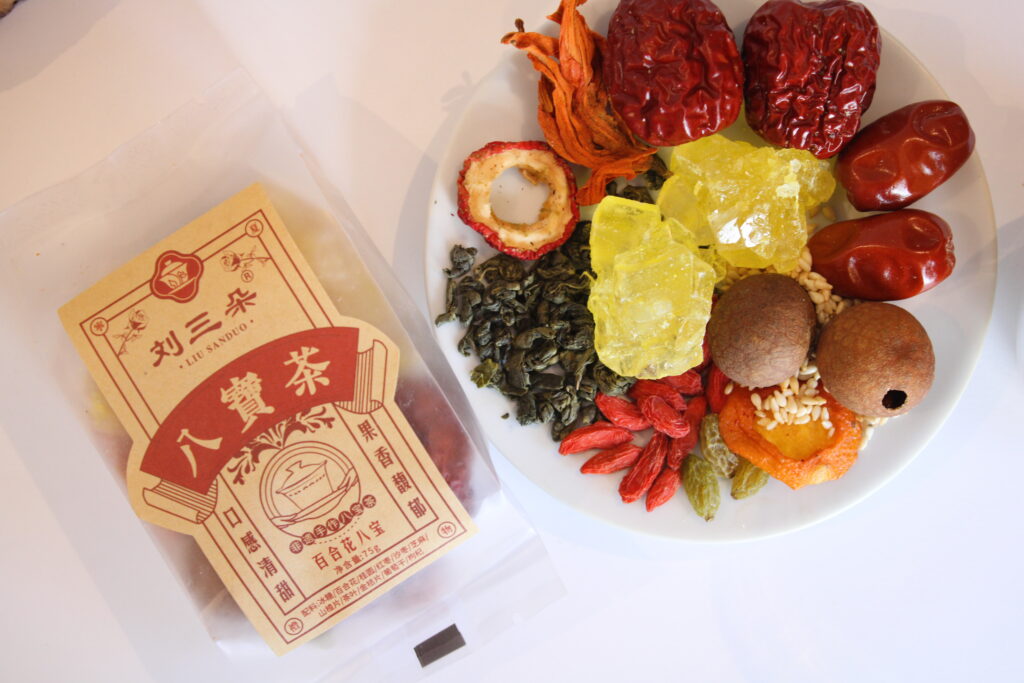 Assorted Chinese herbal tea is a popular traditional drink in Northwest China, with a history of several thousand years. The handmade Liusanduo Assorted Chinese Herbal Tea is one of the representatives based on the inheritance of the family recipe. The combination of local cultural characteristics and the special tea culture in Ningxia makes it a favorite drink for people from all walks of life.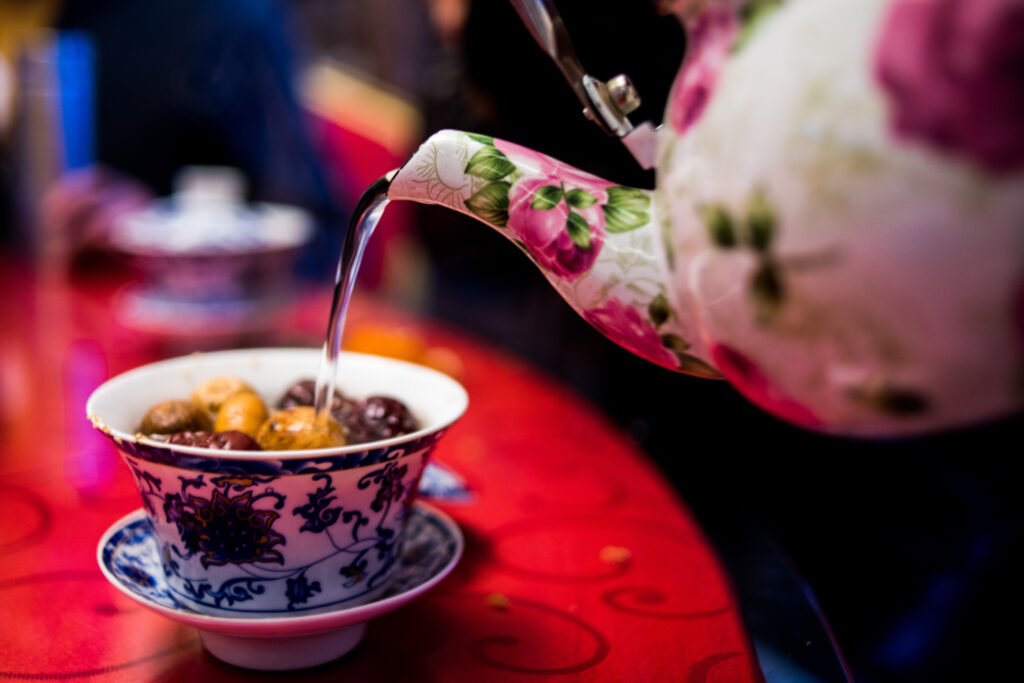 Based on the original traditional techniques, the handmade Liusanduo Assorted Chinese Herbal Tea has made breakthroughs in its raw materials, flavor and efficacy. Adopting the production process of water-honeyed pill in TCM based on scientific innovation, it uses tea as the filling, which restores the medical value of the ingredients to a greater extent. As a result, the public sees it in a different way and it has also reached a new level.
Helan Ink Stone Carving
Helan ink stone is named after the stone produced in the Xiaogunzhongkou of Helan Mountain, 40 kilometers west of Yinchuan City, Ningxia. The third volume of Ningxia Chronicles was a local history book compiled in the 45th year during the reign of Qianlong in the Qing Dynasty. The section of geographical features in this book recorded that "Beacon Hill, located at Xiaogunzhongkou of Helan Mountain, has three upright peaks resembling a penholder. The purple stone produced at its foot can be used as ink stones, and they are called Helanduan ink stones. For a long time, ink stone makers have developed the carving technology of Helan ink stones based on the natural color and texture of the stone, characterized by Xiang Shi (carving according to the specific characteristics of the stone) and charming colors.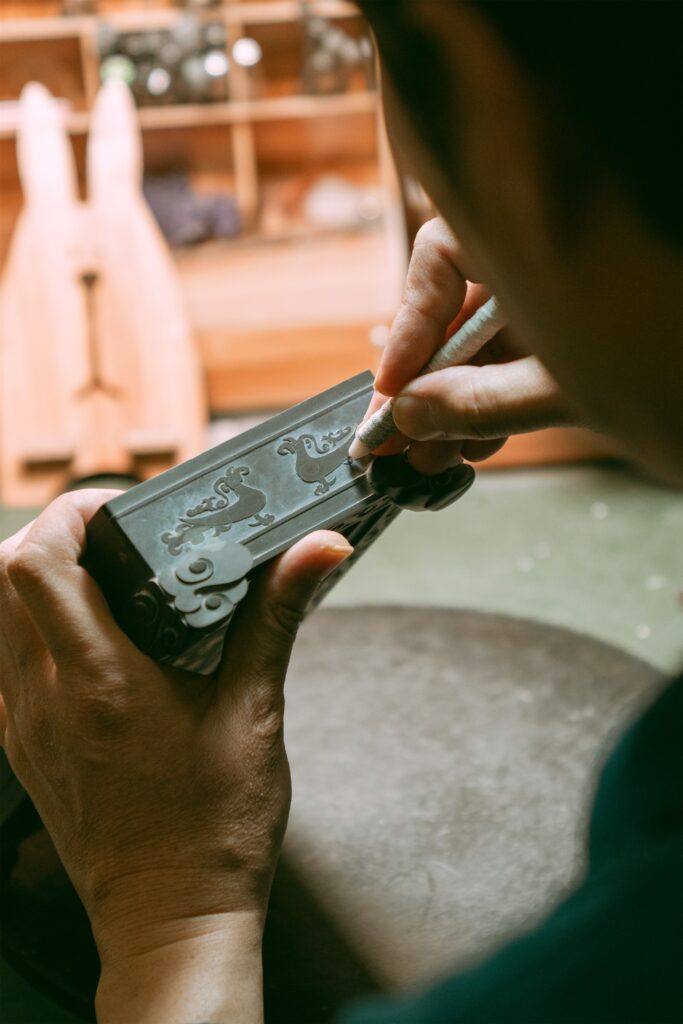 Through a wide range of steps such as stone selection, ink stone making, stone designing, billet making, preliminary carving, fine carving, polishing process, packaging process, etc., it is possible to reflect the natural beauty of the stone and at the same time show the appeal and lingering charm of the work. Excellent Helan ink stones need to reflect the makers' thoughts and feelings and be able to strike a responsive chord in the hearts of their users.
Hemp Handicrafts in Ningxia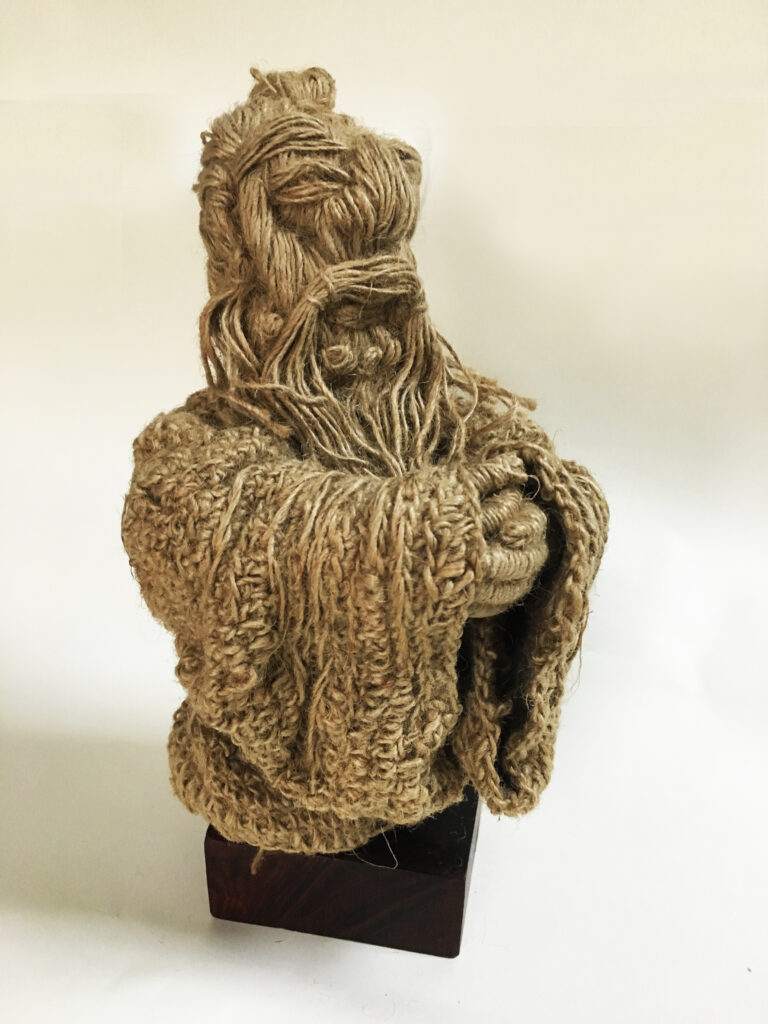 Hemp handicrafts in Ningxia are woven articles made of the stem skin fiber of hemp like Han hemp. As early as 3,000 to 4,000 years ago, hemp was cultivated all over Northwest China, North China, East China and South Central China. In the excavation of the Neolithic site in Shatang Town, Longde County, Ningxia, there are stone or ceramic spindles, spinning wheels, bone awls, etc. for weaving hemp fibers.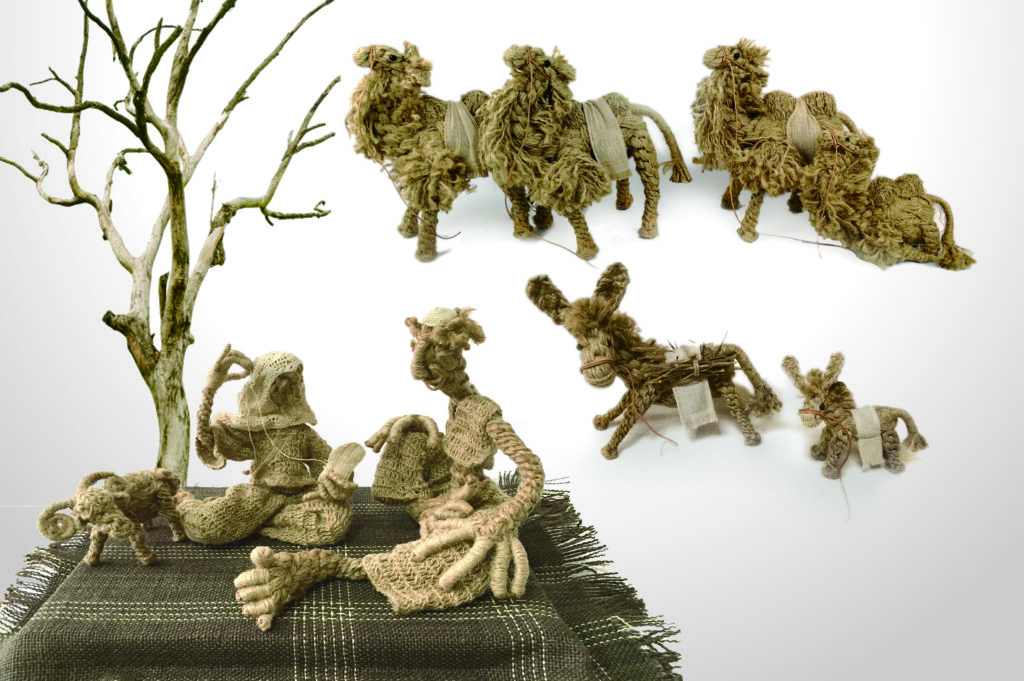 In 1903, Zhang, the first generation hemp weaving technique inheritor, operated his own handmade cloth shoes, hemp fabrics, hemp ropes and other daily necessities in his family's business "Wanxing Store". The fourth-generation heir Zhang Jing, a national-level artist, has inherited the hemp weaving skills of his ancestors; based on the bold refinement of the more infectious hemp weaving works, he has published the hemp weaving book titled Chanting of Ba Birds, which is exhibited in more than 20 countries and regions representing the characteristic culture of Ningxia.
Shanxi, a Land of Natural and Historical Charm
Situated in the middle reaches of the Yellow River, Shanxi was one of the major cradles of Chinese civilization. It was once named the State of Jin, hence the province name for short, Jin. The long history left to this loess plateau very rich and thick formation of cultural and historical heritages. The complicated topography and landforms with rivers and mountains formed unique natural resources. The province has 452 major historic sites under special national protection accounting for 11.5% of the country's total, ranking number one in China. Among them three have been listed as the world culture heritage, namely the Yungang Grottoes in Datong, the Ancient City of Pingyao and Wutai Mountain. There are also six cities of great historical and cultural significance including Taiyuan, Datong, Daixian, Pingyao, Qixian and Jiangxian.
Shanxi has a magnificent landscape and very rich natural resources. There are five state-level scenic and historic areas and 18 national forest parks such as the famous Taihang Mountain Canyon, the Forest of Mount Guancen, the Heavenly Lake, the Ten-thousand-year Ice Cave, Mianshan Mountain, Hukou Waterfall and the northern sacred mountain Hengshan all being ideal for holiday makers seeking harmony between man and nature.
Through many years of development, the tourism industry has become mature and our six finely arranged tours: The Religion and Ancient Architecture Tour; Shanxi Merchant Culture Tour; Root and Ancestor Seeking Tour; Taihang Mountain Scenery Tour; Yellow River Scenery Tour and the Revolutionary Classic Tour are very popular among our guests from home and abroad. We warmly welcome our friends to Shanxi to experience our ancient culture and enjoy our great scenery.
Memory of Gansu Province
Gansu, the important birthplace of the Chinese nation and Chinese civilization, embraces the old Silk Road winding for more than 1,600 kilometers. Featuring diversified natural ecology and unique geological landforms, it has seven world cultural heritages. A number of world-class natural wonders such as Danxia landform in Zhangye, the Yellow River Stone Forest and the Crescent Spring in Dunhuang have won fame both at home and abroad. It is praised by global tourists as "birthplace of Chinese civilization, a museum of natural wonders, a showplace of ethnic customs and a destination of quality tourism".
Three of over 27,000 intangible cultural heritage projects in Gansu have been included in the UNESCO's Representative List of the Intangible Cultural Heritage of Humanity, and 83 of which were recognized as national representative projects. Memory of Gansu Province: Short Video Display of Intangible Cultural Heritage visualizes the cultural charm on this land, which has been inherited to this day, through the rich and colorful folk culture, such as Tibetan Eagle Flute performance, Hua'er (folk song) Party, Loong-headed Lute playing and singing, Dunhuang dance and music, Guozhuang Dance, martial art of Kongtong School, Tibetan folk songs in Gannan, Duodi Dance, national costumes, Chinese shadow puppetry, paper cutting and so on.
A mass of dance materials have been found in Mogao Grottoes in Dunhuang, by which Chinese artists revived Dunhuang Dance by reviving the musicians and dancers in the frescoes.
It enjoys the equal fame with other four martial arts origins with Shaolin, Wudang, Emei and Kunlun. The unique school adheres to the tenet of "cross-legged sitting and meditating, coping with all motions by remaining motionless". After long training, practitioners could build their bodies. The School features "strange weapons", which come in a variety of forms, small and exquisite, and easy to carry, so that the enemy can be defeated by a surprise action.
Lanzhou Taiping Drum Dance of Han nationality features strong northwest customs, celebrating the peaceful life. With Ansai Waist Drum Dance, Weifeng Gong and Drum, Kaifeng Drum Dance and Fengyang Drum Dance, it's praised as "five major drum dances in China".
It is a rare drinking vessel carved from jade. Filled with liquor and placed in moonlight, the cup will shine, hence the name. It has the history of over 3,000 years.
Cultural Imprints: Intangible Cultural Heritage of Jilin
Located in the geographical center of Northeast Asia, Jilin Province in China has a number of ethnic groups and a blend of different cultures. It has preserved many traditional cultures such as the "timber gang culture", the "fishing and hunting culture", and the "Shamanic culture". Today, through displays of the intangible cultural heritage, literary and artistic creation, and other forms, it enables us to continue the living tradition of these cultures and integrate them to people's lives. To celebrate the "Cultural and Natural Heritage Day" on June 11, 2022 (Saturday), we are proud to present the documentary video series of Jilin intangible cultural heritage and show the unique charm of Jilin culture to the world.
Clay Figure Zhang of Northeast China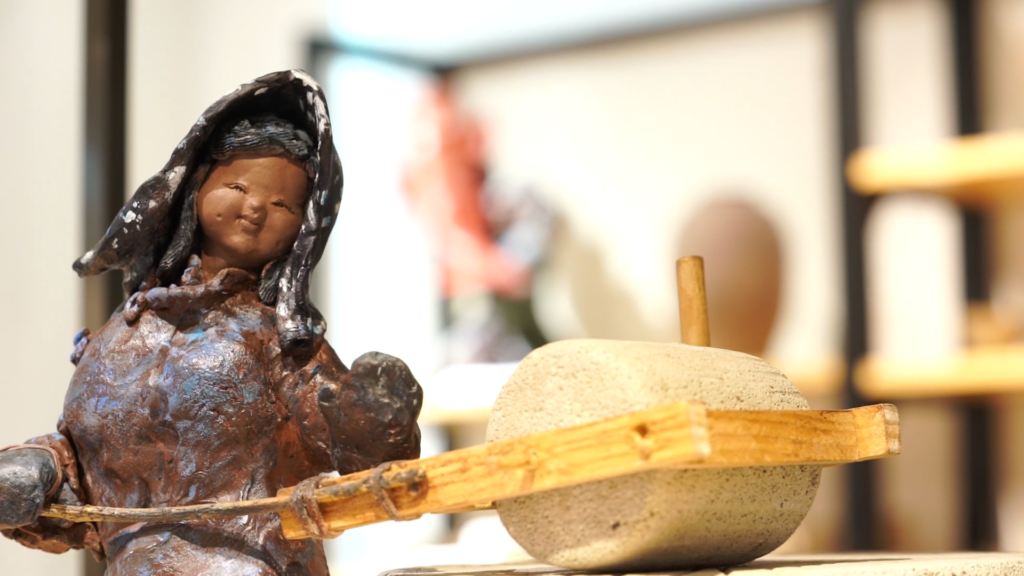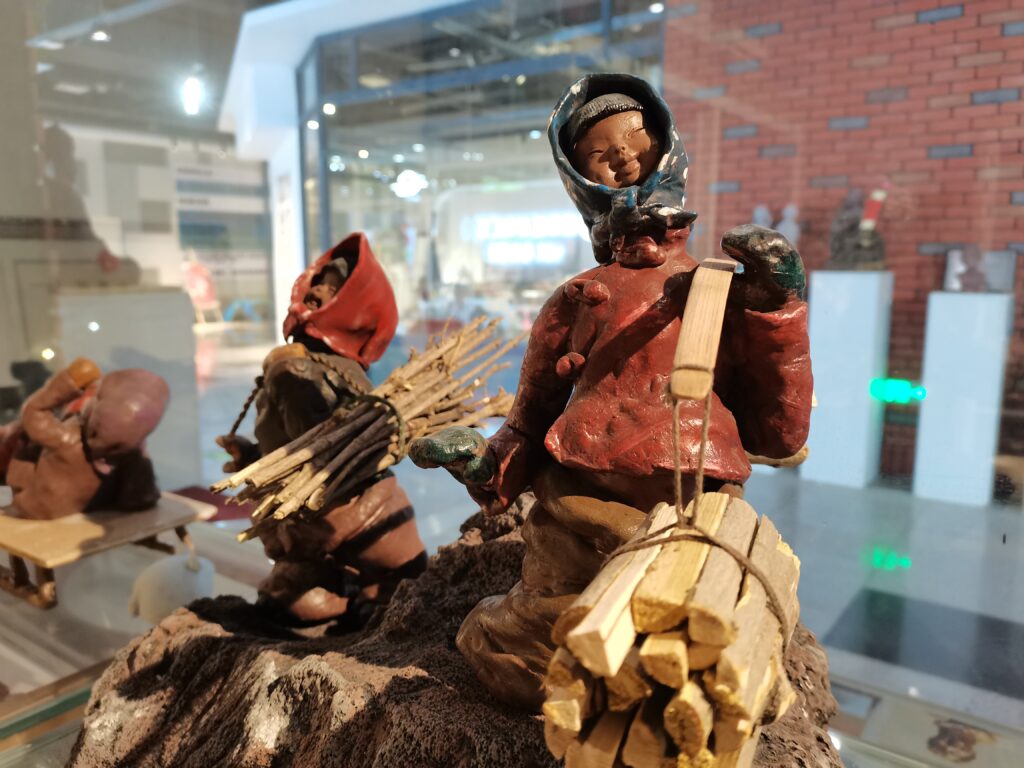 "Clay figure" is an ancient folk art in China. Zhang Jindong, inheritor of "Clay Figure Zhang of Northeast China" folk art – an Intangible Cultural Heritage of Jilin Province – has created more than 1,000 clay figures showing the folk customs in Northeast China. There is a nostalgia in his work, but moreover, a continuation of precious memories and cultures.
The Manchu Paper-cutting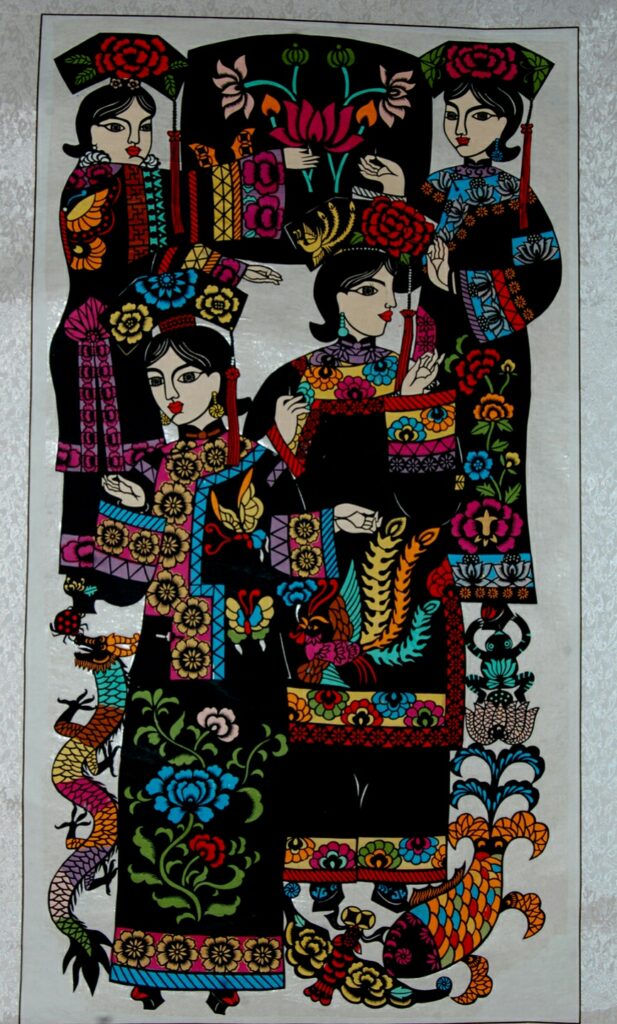 Based on the Manchu folk cultural background and living environment, the Manchu paper-cutting mainly shows the scenery and folk customs in the Northeast. Yan Xueling is the fourth-generation inheritor of Laohuaide Manchu paper-cutting. While expressing the traditional regional culture, she has also explored and created a lot of new contents, which are popular among the young generation.
Chagan Lake Fish Skin Art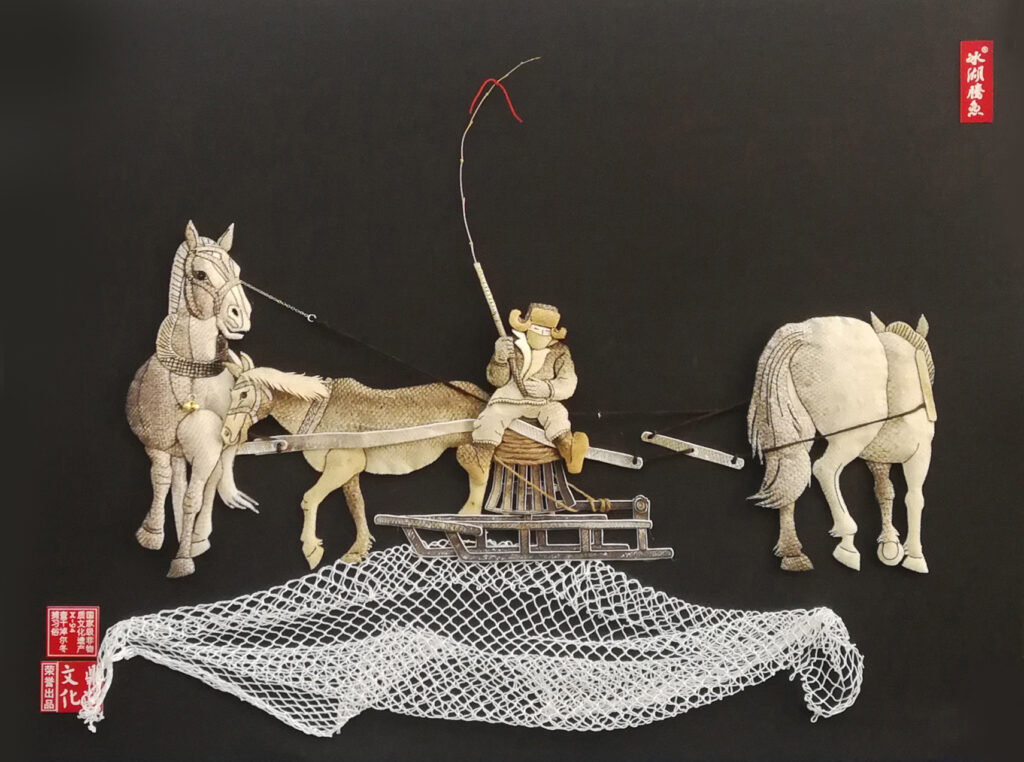 Chagan Lake fish skin art can be traced back to Liao and Jin Dynasties. The frequently used fish skin materials include the skins of fathead carp, common carp, snakehead fish and some other fish. Xu Cui is the inheritor of Chagan Lake fish skin art, and her work enables a wider spread of this ancient fishing and hunting culture.
Jilin Cuisine and Food Carving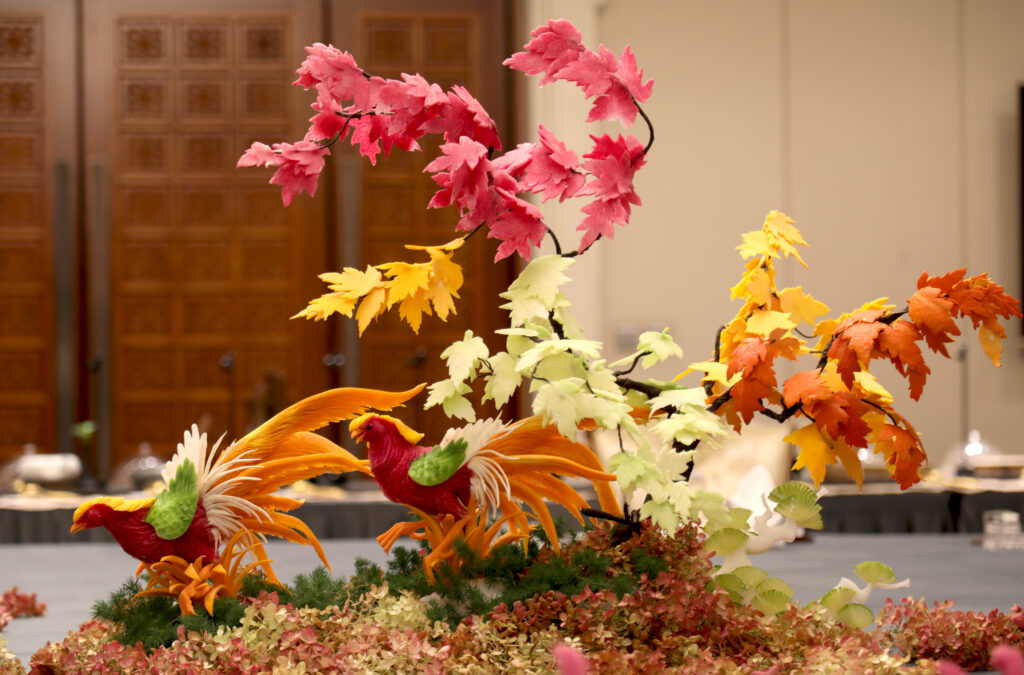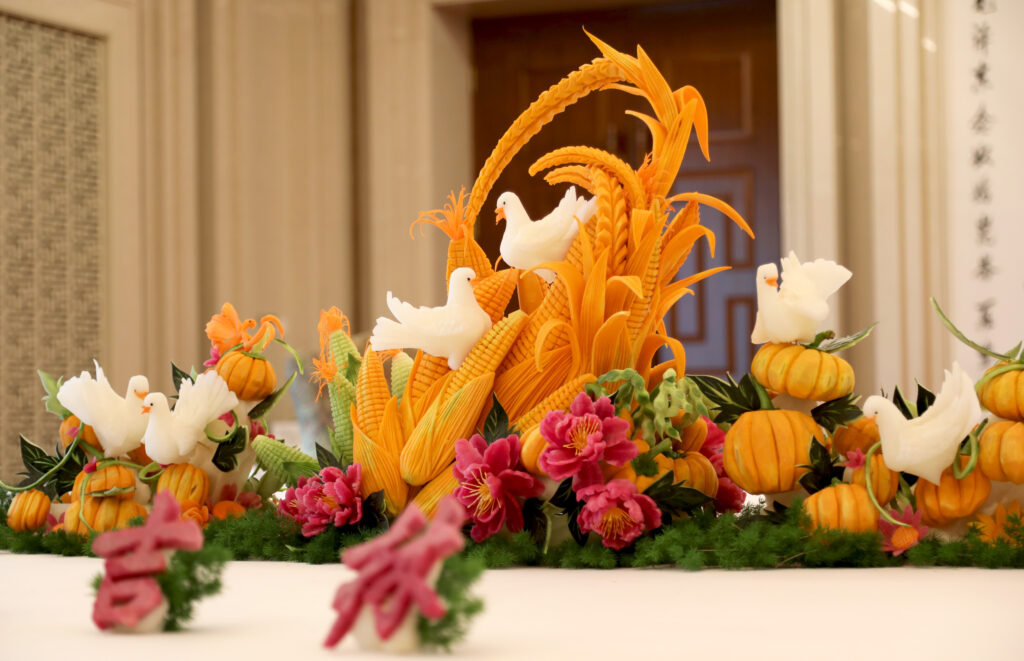 Through simple ingredients and diverse cooking methods, Jilin cuisine plays a unique role in the Chinese culinary world. The way Xu Jisheng treats Jilin cuisine is both artistic and innovative. He unveils the natural beauty and customs of Jilin Province on the dining table in the form of food carving.
---
Facebook: China Cultural Center in Stockholm
https://www.facebook.com/China-Cultural-Center-in-Stockholm-110983273921638
Instagram: chinaculturalcenterinstockholm
https://www.instagram.com/chinaculturalcenterinstockholm/
Youtube: China Cultural Center in Stockholm
https://www.youtube.com/channel/UCYqOYwuQtyTHC-iMNdfExsw
Tik Tok: cccinstockholm
https://www.tiktok.com/@cccinstockholm
地址/Address:
Västra Trädgårdsgatan 2, Stockholm