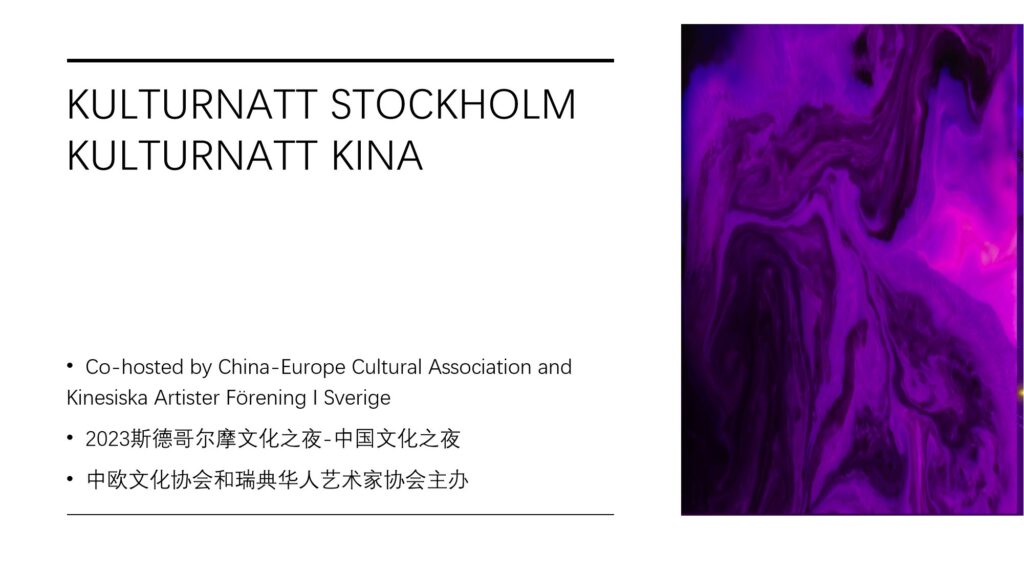 On April 22, the Stockholm Culture Night was successfully held. Under the framework, "Chinese Culture Night" at China Cultural Center in Stockholm presented a feast of Chinese New Year culture for more than 400 Swedish viewers, allowing them to experience the charm of Chinese culture.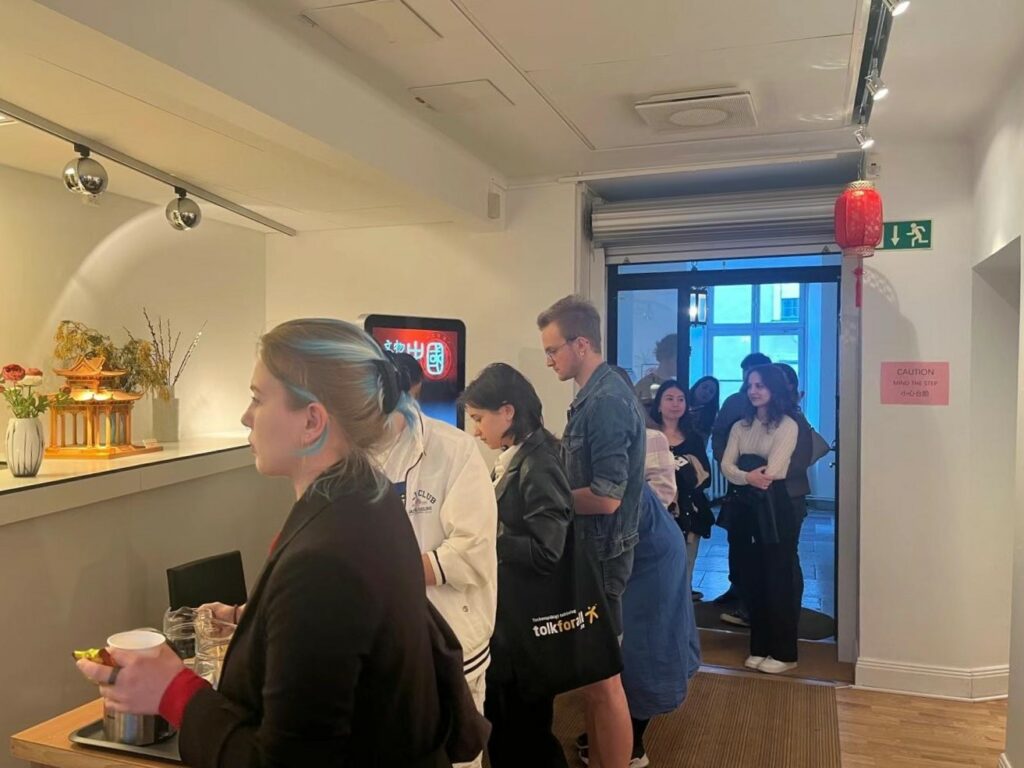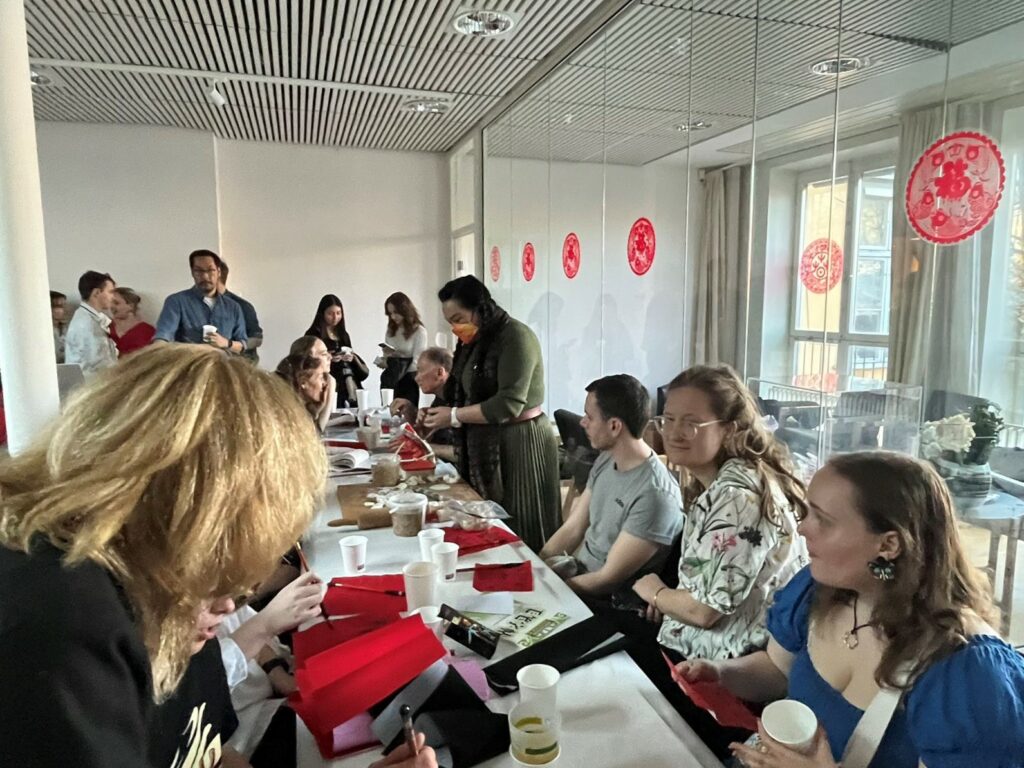 The cultural night lasted for 6 hours. From 6:00 p.m., people lined up to enjoy the atmosphere of Chinese New Year, to write Spring Festival couplets and the Chinese character "Fu", to understand its meaning of happiness and blessings and bring the good fortune home. They experienced the spirit of unity and cooperation in making dumplings, and learned about the origin of dumplings and Chinese New Year, etc. The interactive program attracted hundreds of Swedish youths.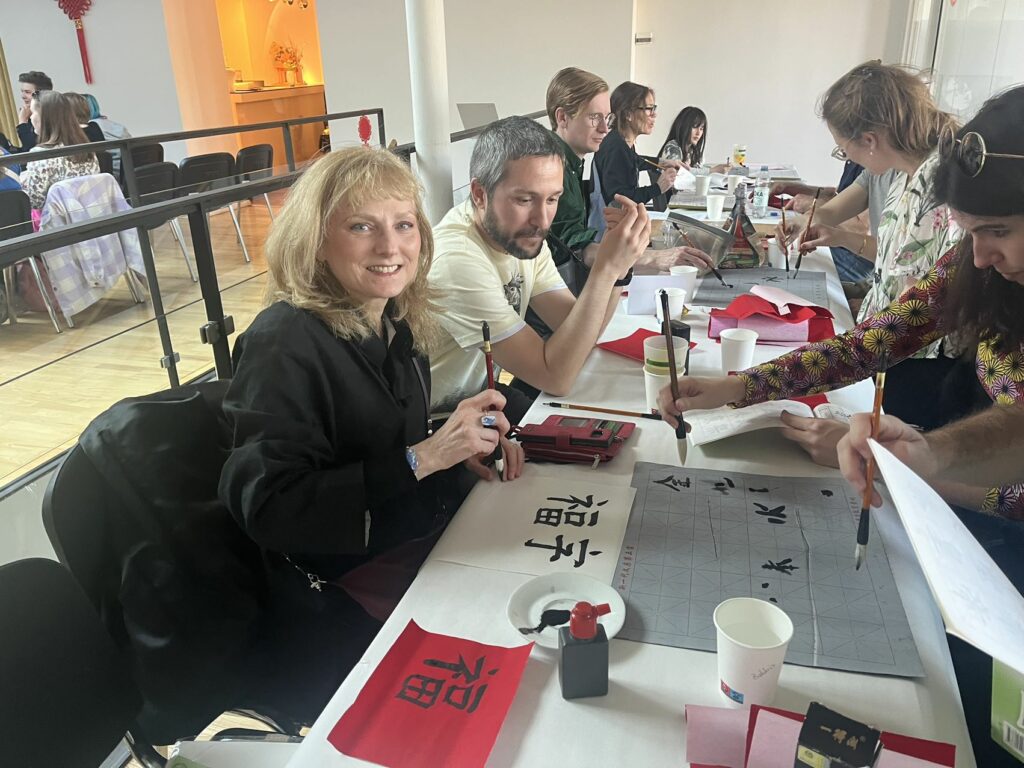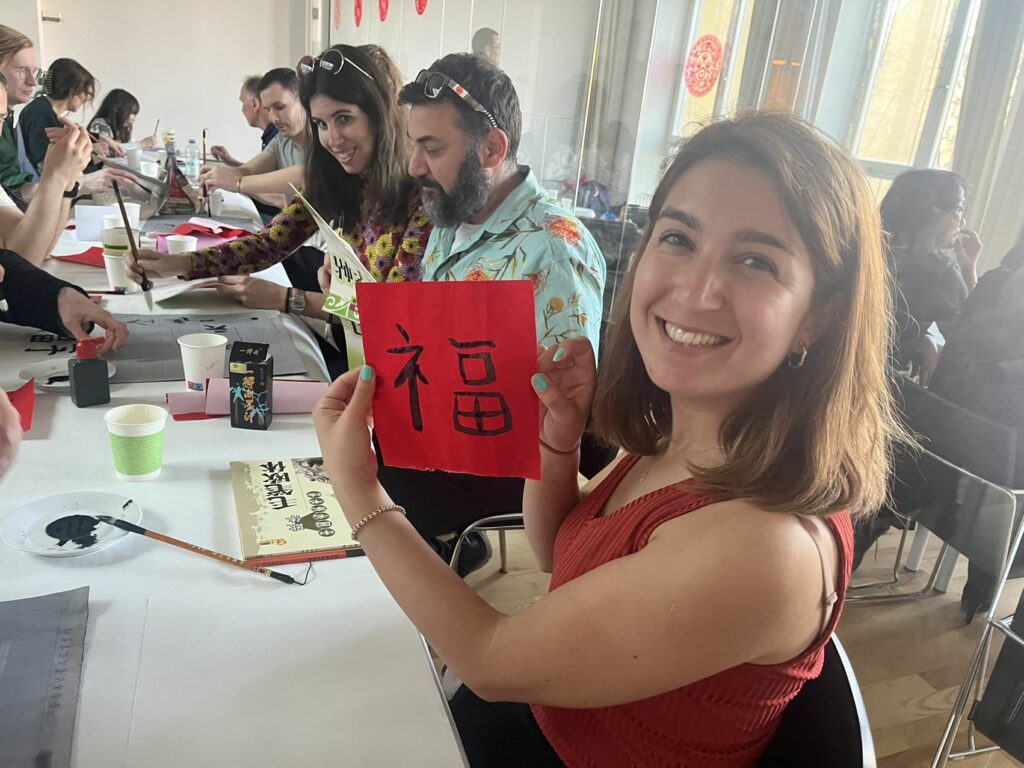 Just as the most watched CCTV Spring Festival Gala during the Chinese New Year, "Chinese Culture Night" presented a live Spring Festival Gala here in Stockholm. The Kinesiska Artister Choir comprising over 20 members performed To Meet is a Song and So Many People in the World, followed by a series of high-level and intriguing performances, including Tai Chi fan performed by a Chinese Tai Chi teacher Wu Chunying, and Tai Chi performed by a Swedish Tai Chi teacher Hans Landeström. Qin Fengqiao played beautiful guzheng music, and Dong Jiajun played a classic piece of cucurbit flute music Phoenix-tail Bamboo Under the Moonlight. The melodious music created ripples in people's hearts and expressed endless emotions without any words. And Yang Long's Tears and En säng av rosor were simply breath-taking.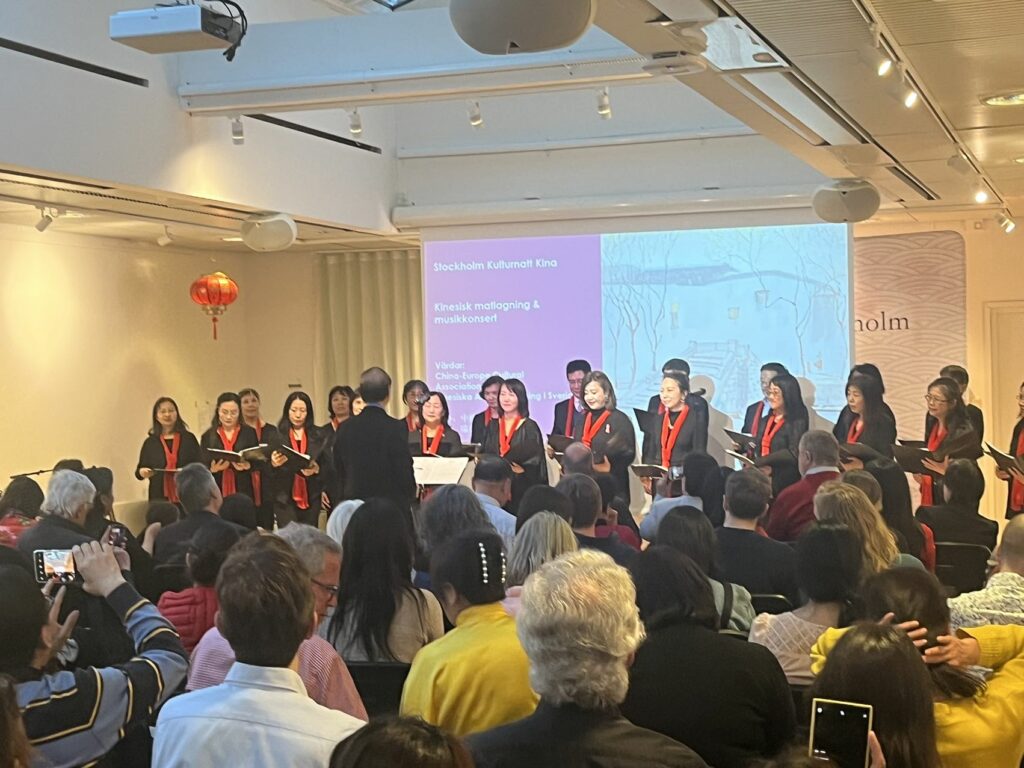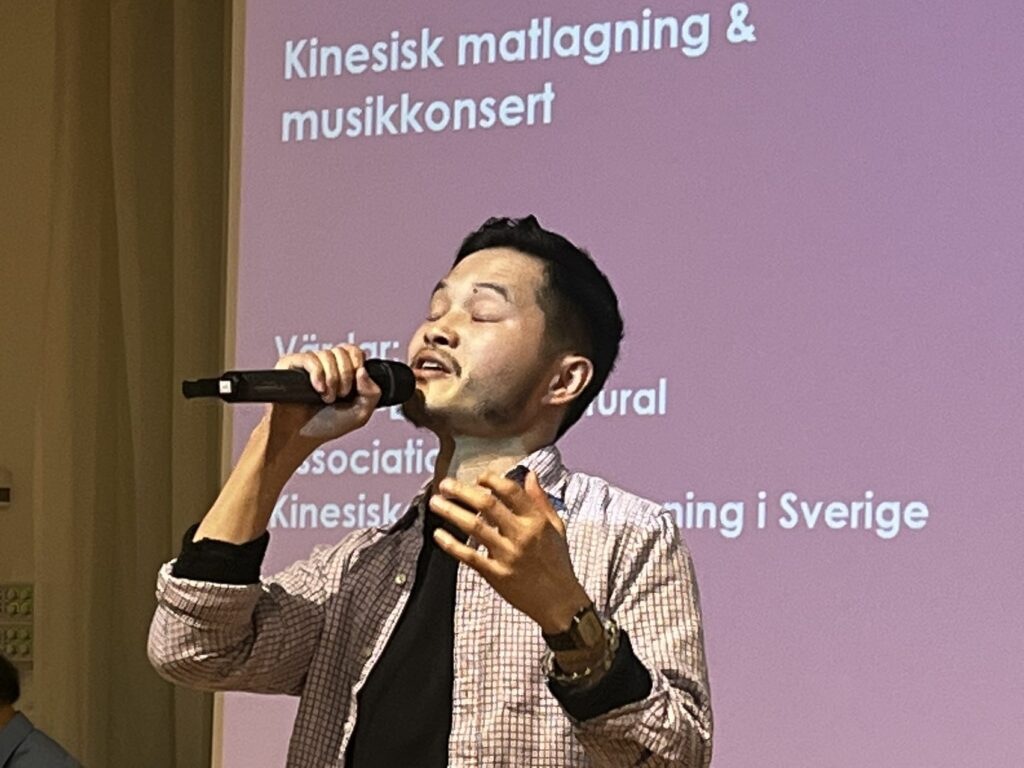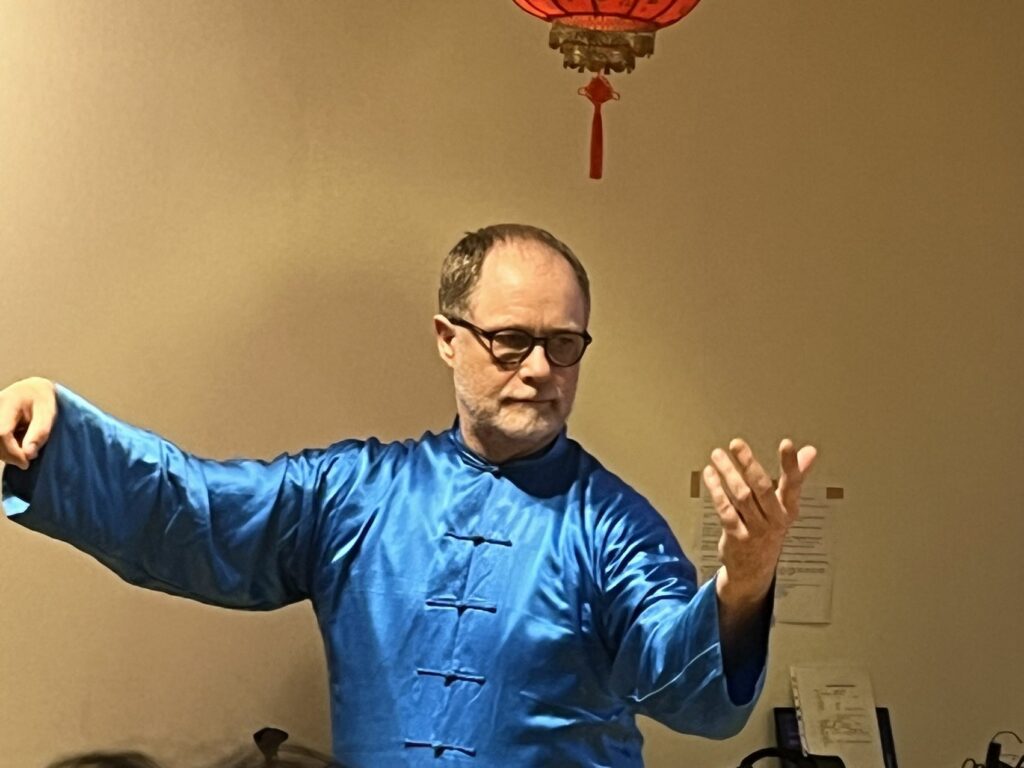 The Chinese can sing in Swedish, and the Swedes can sing in Chinese. Daniel Rosen wowed the audience with a popular Chinese folk song A Love Song of Kangding.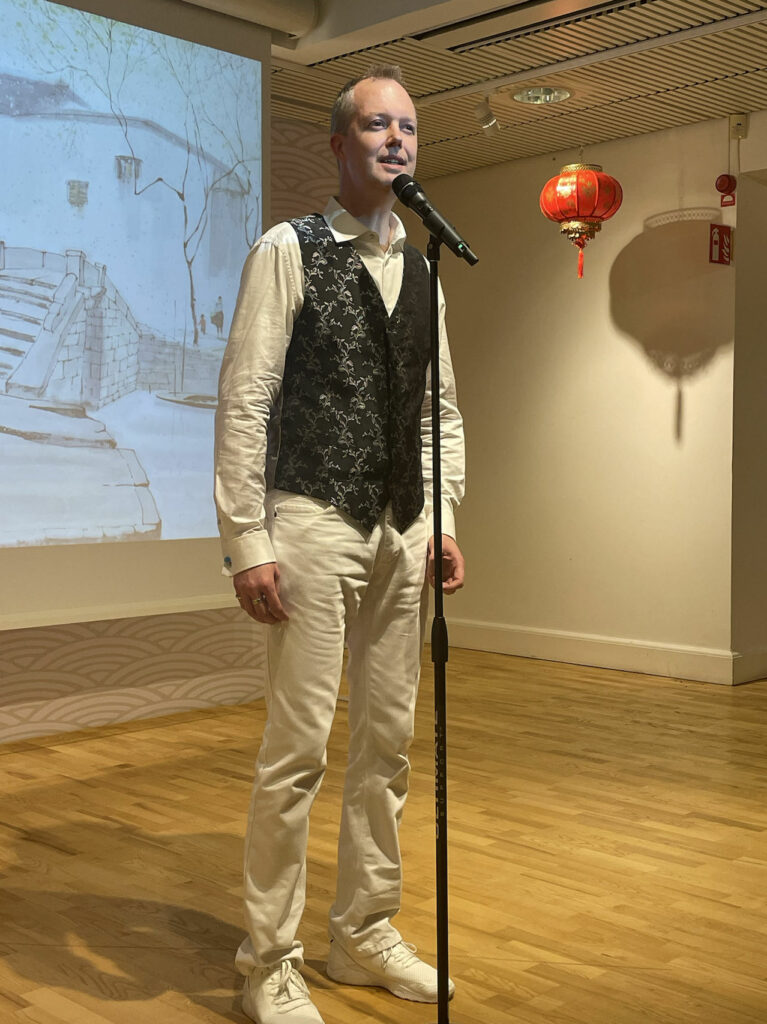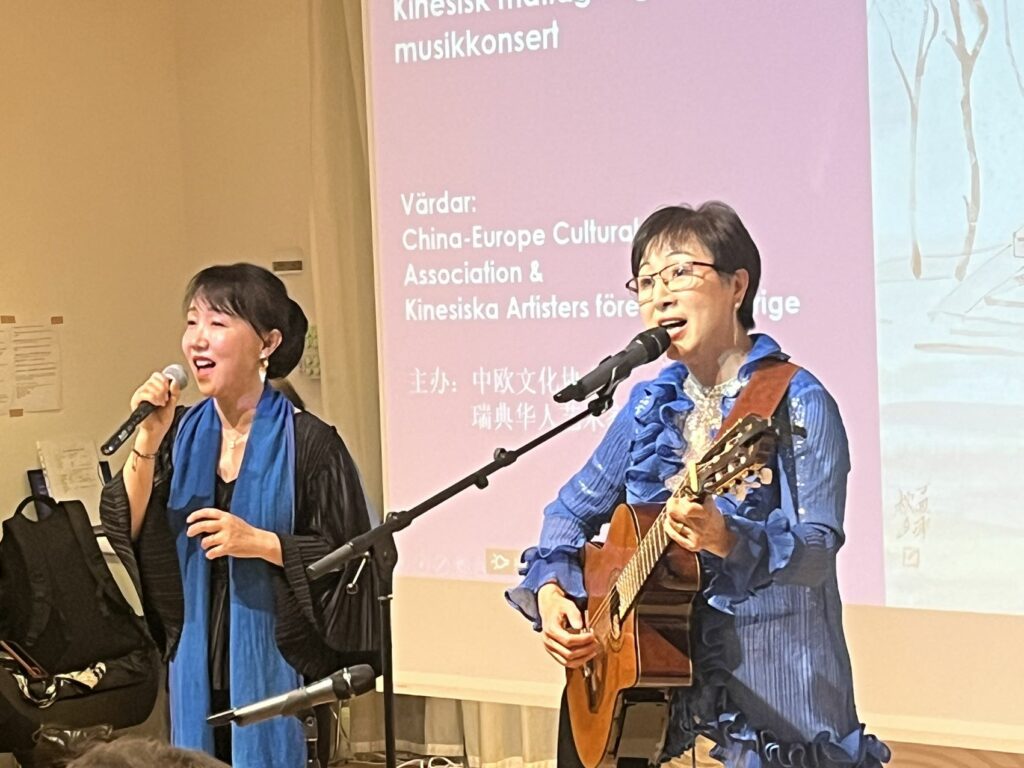 Peking Opera and Kunqu Opera artist Wu Jiangyan is a direct disciple of the Mei School. Every glance and movement is wonderfully expressive. The excerpt of The Peony Pavilion she performed was refreshing.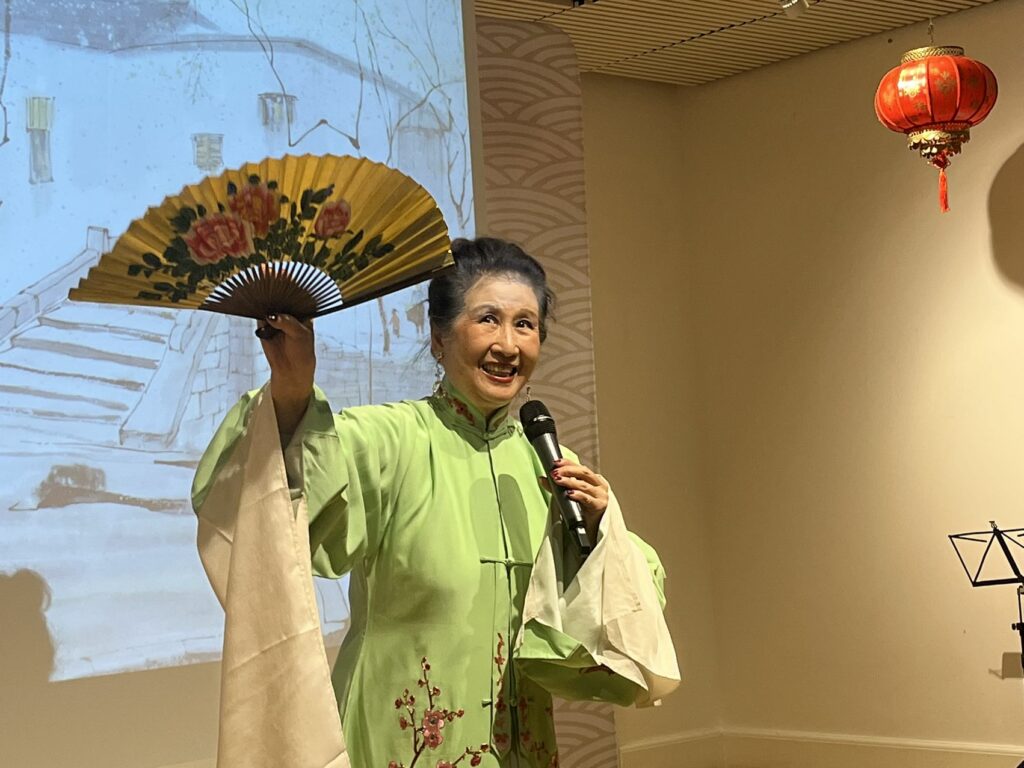 After careful rehearsal, the Stockholm Chinese Qipao Team, led by Zhou Hong, lit up the night with a dazzling Qipao show.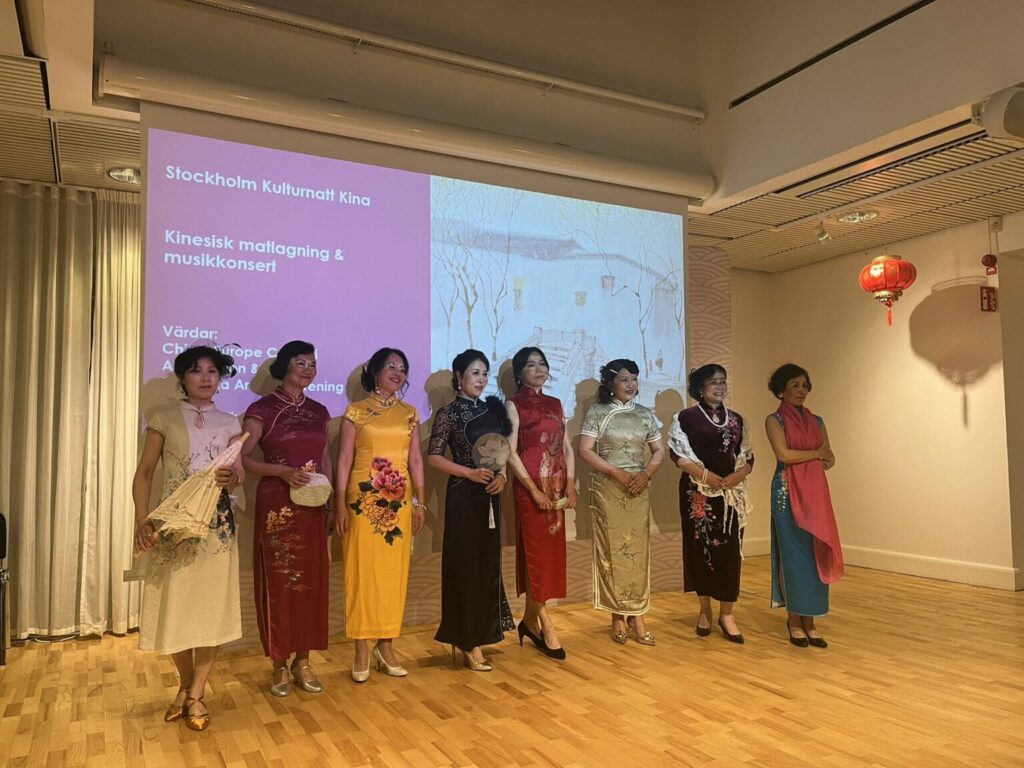 Soprano by Zou Rongmei, president of the Swedish Chinese Artists Association, presented Father's Prairie and Mother's River to reflect the local Chinese people's longing for home and I Love You, the Snow in The North Border that ushered in the warmth of spring and the sunshine in Sweden. The MC Peter hosted the event in Chinese and Swedish, which was also highly praised.
It was a full house with rounds and rounds of applause, demonstrating that music can transcend borders, and the people-to-people bonds between China and Sweden are strong.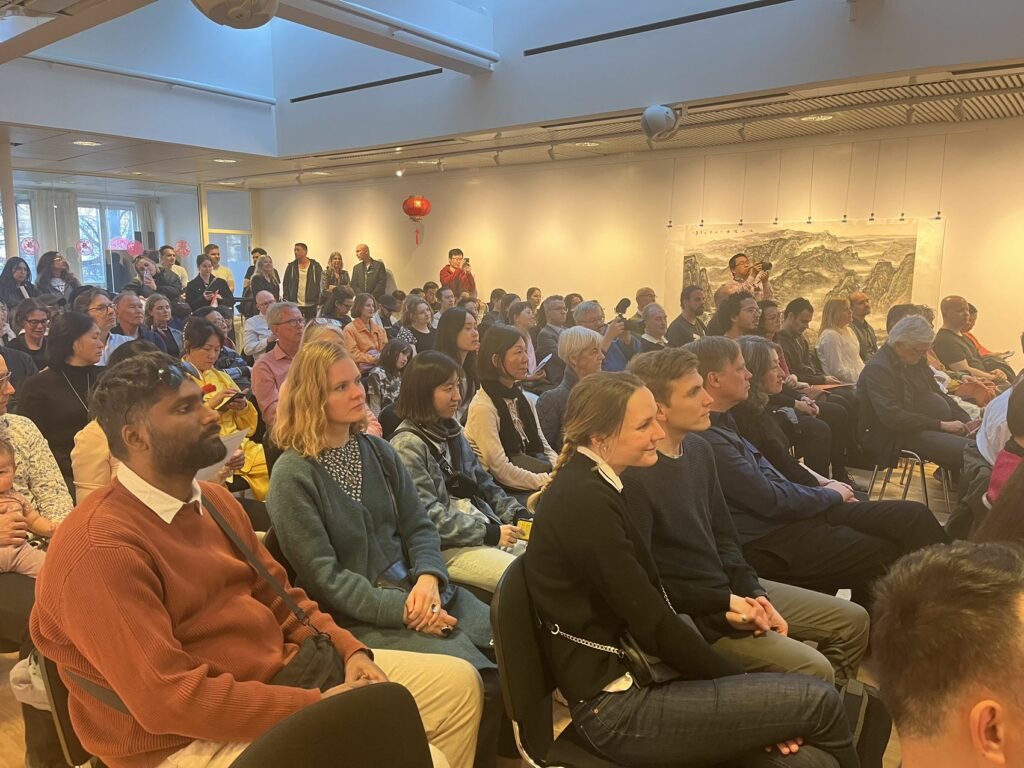 Li Rui, Cultural Counselor of the Chinese Embassy in Sweden and Director of China Cultural Center in Stockholm, attended the "Chinese Culture Night".
---
Facebook: China Cultural Center in Stockholm
https://www.facebook.com/China-Cultural-Center-in-Stockholm-110983273921638
Instagram: chinaculturalcenterinstockholm
https://www.instagram.com/chinaculturalcenterinstockholm/
YouTube: China Cultural Center in Stockholm
https://www.youtube.com/channel/UCYqOYwuQtyTHC-iMNdfExsw
Tik Tok: cccinstockholm
https://www.tiktok.com/@cccinstockholm
Twitter: CCCinStockholm
https://twitter.com/CCCinStockholm
地址:
Västra Trädgårdsgatan 2, Stockholm