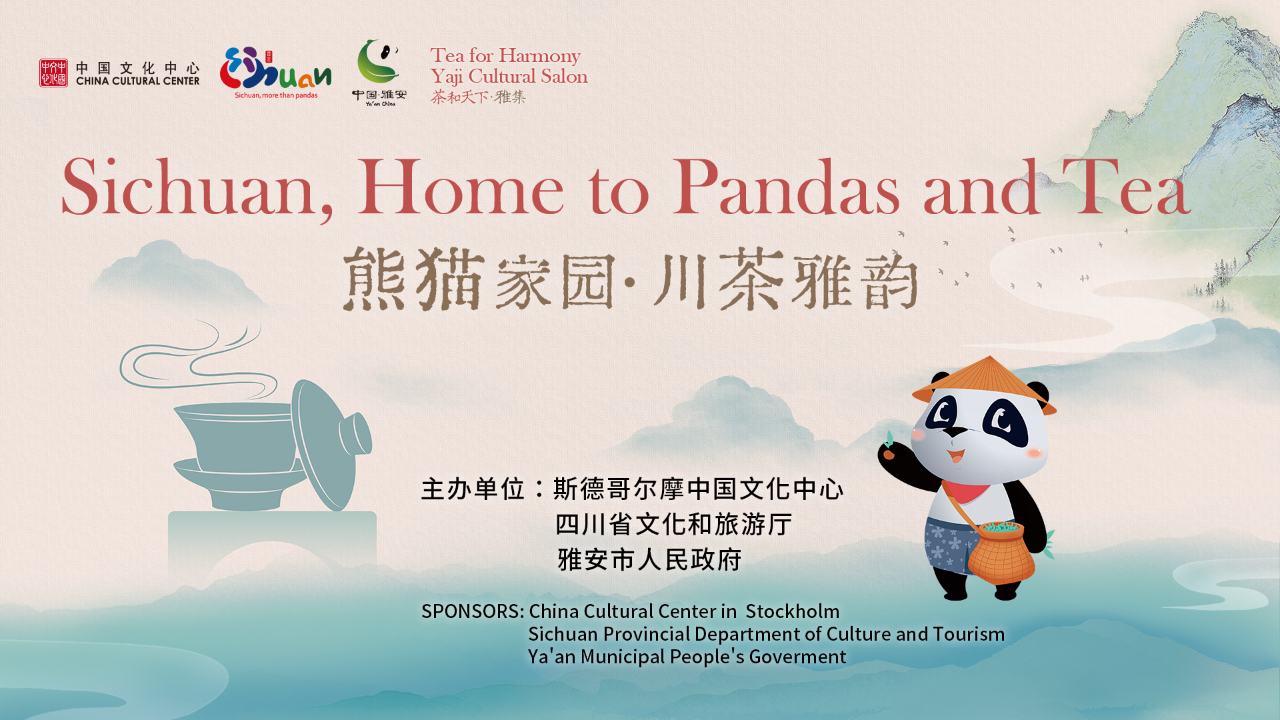 On 7 May, Ms. Susanne Andersson, CEO of Visit Sweden, attended the Tea for Harmony Yaji Cultural Salon at China Cultural Center in Stockholm and delivered a speech. The full text of the speech is as follows:
Let me start by saying that it is a great honour to be here with you today during the event of "Tea for Harmony Yaji Cultural Salon" and to be invited to the China Cultural Center here in Stockholm.
My name is Susanne Andersson and I'm the CEO of Visit Sweden. Visit Sweden is a state-owned marketing company with the official national assignment from the Swedish government to promote Sweden as a tourist destination. Our aim is to contribute to the vision that Sweden by 2030 is the world's most sustainable and attractive travel destination based on innovation.
As we all know,  wherever we come from, culture is fundamental to our identity. Culture includes everything we see, hear, touch, taste or smell, it's our languages, structures, industries, art and sports. Culture is everywhere, from music to the visual world – its our history and our future. It's our similarities and our difference.
Culture plays a vital role in preserving and transmitting knowledge and traditions from one generation to the next. Through cultural practices such as music, storytelling, dance, food and art, we can learn about the history, values and traditions. This knowledge helps us to better understand ourselves, others, our place in the world, and connection over boards others. Culture is for all of us, young, old, for the rich, for the poor, for, for those who create, for those who observe. Culture allows us to express our inner lives and meet each other across borders.
And the Chinese cultural center here in Stockholm create and offers a contact area for understanding, exchange experiences, both professionally and privately- It arouse curiosity. And culture as tourism is an essential driver of economic growth and development. Cultural is also a driver for traveling.
These industries music, film, fashion generate billions of dollars every year, and provide employment opportunities for millions of people worldwide. By supporting and promoting our cultural heritage, we can not only boost the economy but also create a sense of pride, identity and understanding.
So, in conclusion, culture is a fundamental aspect of all our lives, and deserves our respect and attention. Culture as well as tourism helps people to come together, its inspires to new solutions … and creating long lasting value for people and to our planet.
Thank you!
Photo by: He Ru, Wu Jia
---
Facebook: China Cultural Center in Stockholm
https://www.facebook.com/China-Cultural-Center-in-Stockholm-110983273921638
Instagram: chinaculturalcenterinstockholm
https://www.instagram.com/chinaculturalcenterinstockholm/
YouTube: China Cultural Center in Stockholm
https://www.youtube.com/channel/UCYqOYwuQtyTHC-iMNdfExsw
Tik Tok: cccinstockholm
https://www.tiktok.com/@cccinstockholm
Twitter: CCCinStockholm
https://twitter.com/CCCinStockholm
地址:
Västra Trädgårdsgatan 2, Stockholm