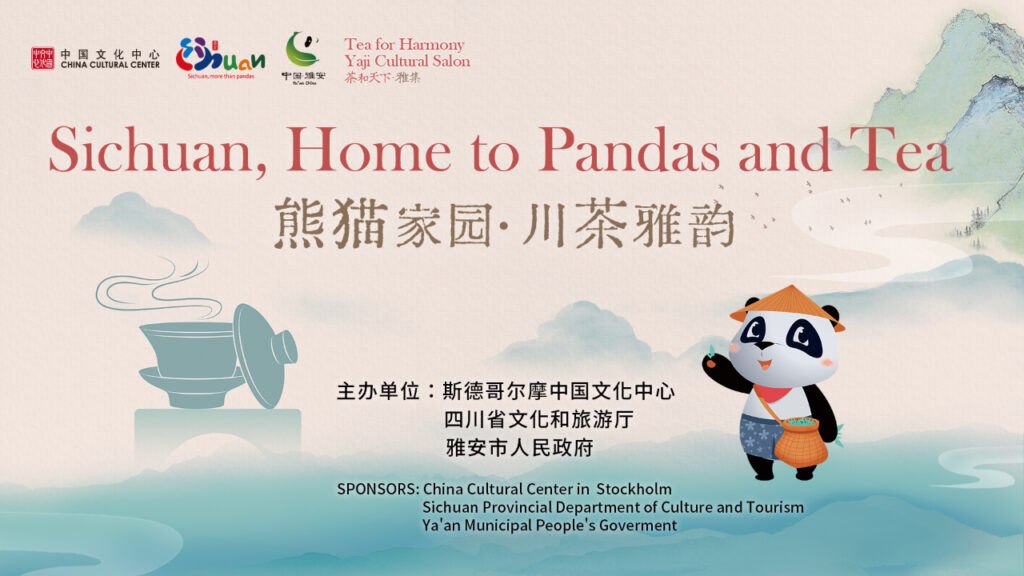 On May 7th, the "Tea For Harmony Yaji Cultural Salon" organized by Ministry of Cultural and Tourism of the People's Republic of China, co-organized by China Cultural Center in Stockholm, Sichuan Provincial Department of Culture and Tourism, Ya'an Municipal People's Goverment, was successfully held a China Cultural Center in Stockholm. It was a full house. At the request of people who did not get a seat, an additional performance dedicated to the youth was given on May 8th, which was highly praised.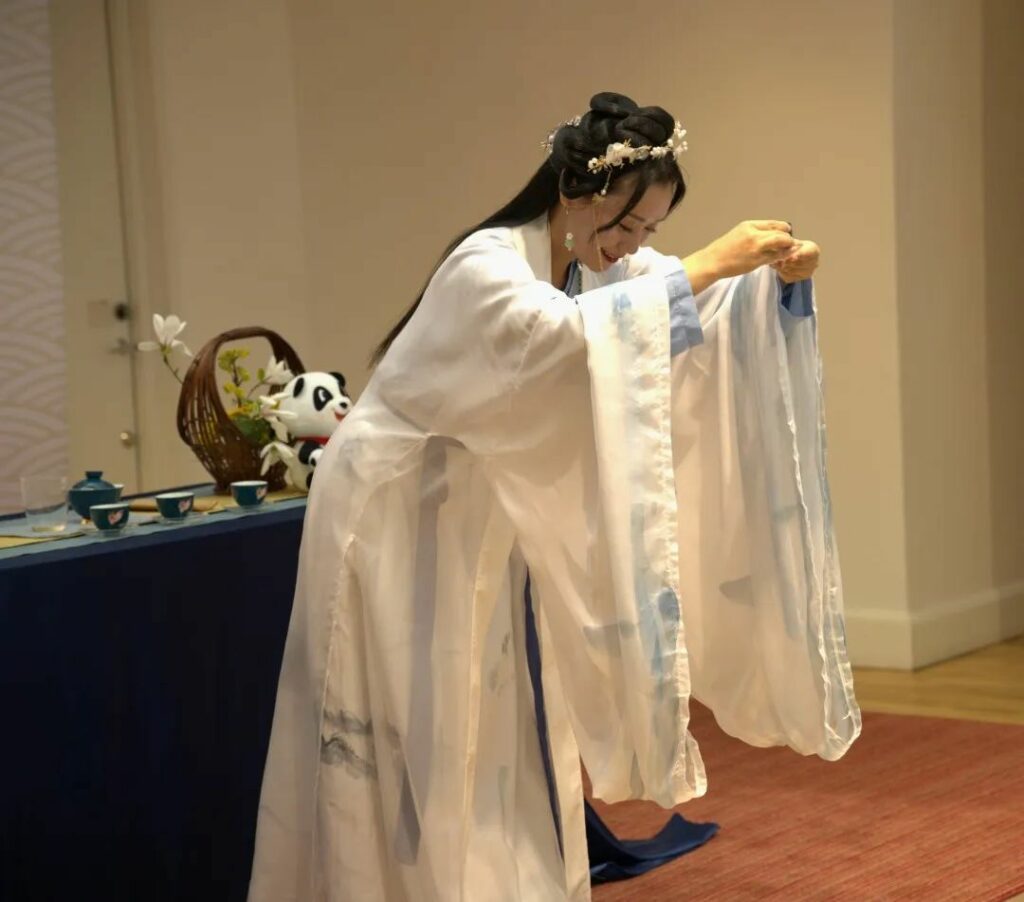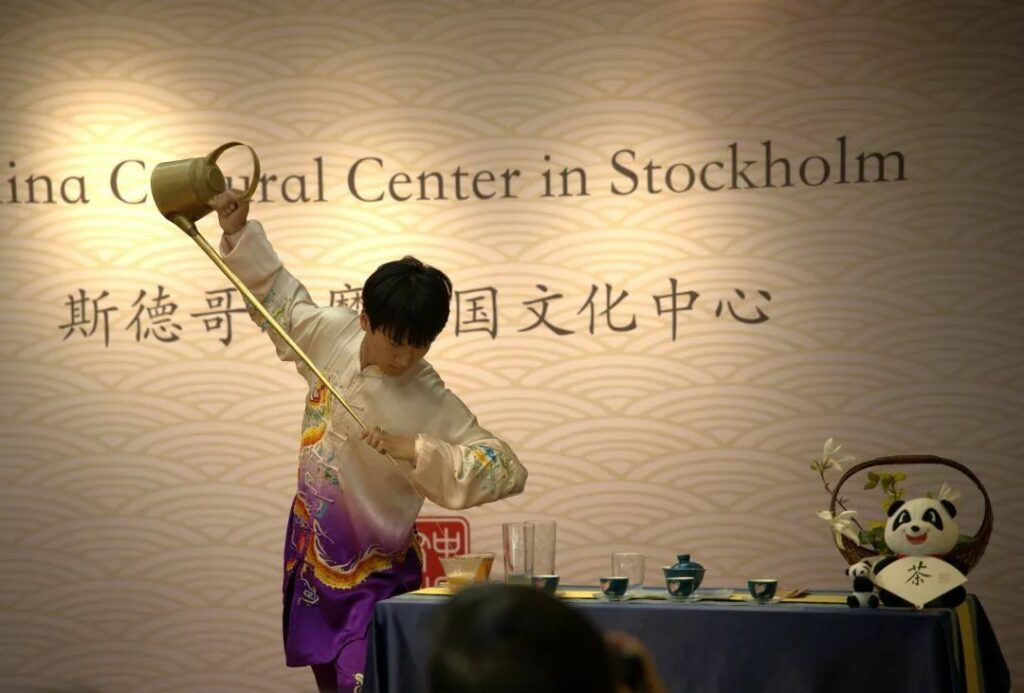 Wang Fei, the global promotion ambassador for Chinese tea culture and national-level tea art master showed the wonderful Tianfeng Tea Art with 12 moves. Wang Panpan, the ambassador for Sichuan tea culture presented Longxing Tea Art with 18 moves, Chinese fencing show and a stunning Sichuan face-changing performance. We cannot talk about face-changing without mentioning Sichuan Opera. Sichuan Opera is one of many local operas in China, popular in the provinces of Sichuan, Yunnan and Guizhou. Face changing is not simply changing one's facial makeup in a casual way, but is a special technique in the performance of Sichuan Opera. It refers to the changing of masks in quick succession to show different emotions and feelings of the character in the play. The actor quickly changes masks during the performance, allowing the audience to feel the charm of instant transformation.
The audience cheered and applauded, showing their love and appreciation for the performances. The performers also expressed their hope to further deepen the friendship between China and Sweden through this visit, and to promote Sichuan culture and art in Sweden.
---
Facebook: China Cultural Center in Stockholm
https://www.facebook.com/China-Cultural-Center-in-Stockholm-110983273921638
Instagram: chinaculturalcenterinstockholm
https://www.instagram.com/chinaculturalcenterinstockholm/
YouTube: China Cultural Center in Stockholm
https://www.youtube.com/channel/UCYqOYwuQtyTHC-iMNdfExsw
Tik Tok: cccinstockholm
https://www.tiktok.com/@cccinstockholm
Twitter: CCCinStockholm
https://twitter.com/CCCinStockholm
地址:
Västra Trädgårdsgatan 2, Stockholm