On September 13th, China Cultural Center in Stockholm invited Wu Hongliang, Director of Beijing Fine Art Academy, to give a lecture titled "The Cross-cultural Interest of Qi Baishi's Art" at the Museum of Far Eastern Antiquities in Sweden.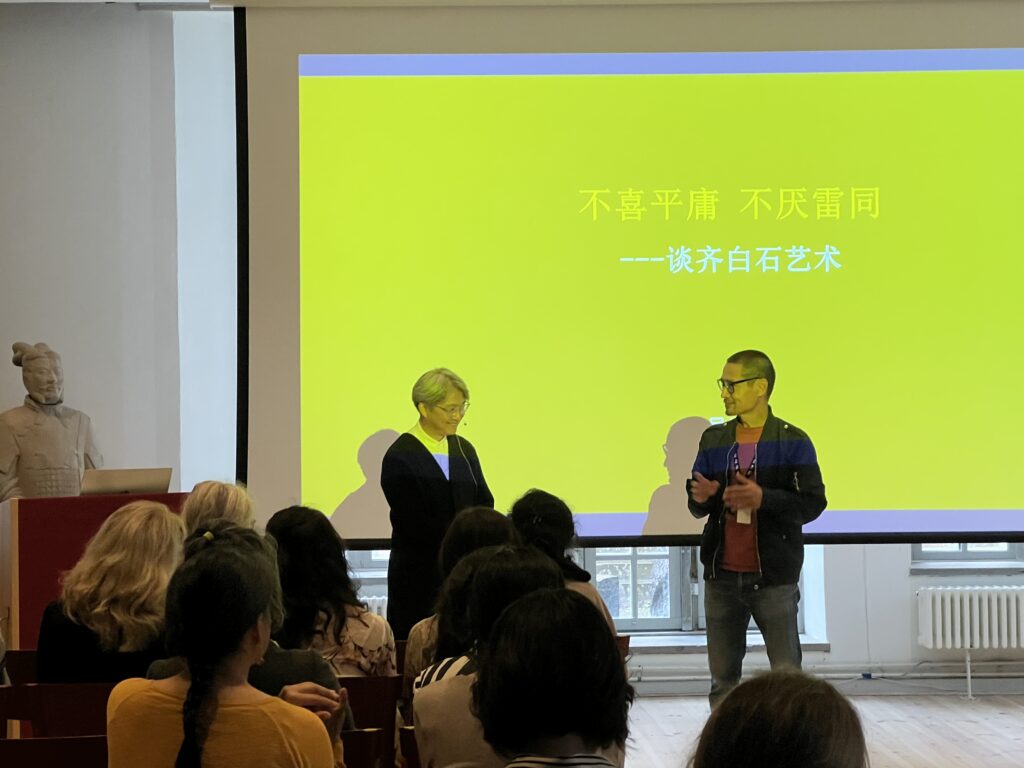 Based on detailed research, Mr. Wu Hongliang vividly introduced the characteristics of Qi Baishi's art that "does not like mediocrity and does not tire of reiteration". Meanwhile, by comparing Qi Baishi's painting styles of various ages, Wu demonstrated to the audience the "true naturalness" in the paintings. The thought-provoking lecture inspired the audience's strong interest in traditional Chinese painting.
After the lecture, Beijing Fine Art Academy also held a Chinese Cultural Experience Workshop: Pictographic Chinese Characters, leading Swedish audiences who love Chinese culture to practice Chinese calligraphy together.
---
book your visit via:
booking@cccstockholm.org
Facebook: China Cultural Center in Stockholm
https://www.facebook.com/China-Cultural-Center-in-Stockholm-110983273921638
Instagram: chinaculturalcenterinstockholm
https://www.instagram.com/chinaculturalcenterinstockholm/
YouTube: China Cultural Center in Stockholm
https://www.youtube.com/channel/UCYqOYwuQtyTHC-iMNdfExsw
Tik Tok: cccinstockholm
https://www.tiktok.com/@cccinstockholm
Twitter: CCCinStockholm
https://twitter.com/CCCinStockholm
Address:
Västra Trädgårdsgatan 2, Stockholm