On October 12, China Cultural Center in Stockholm hosted the "China-Sweden Tourism Industry Exchange Salon", which was presided over by Li Rui, the Cultural Counselor of the Embassy of China in Sweden and the Director of China Cultural Center in Stockholm. Ms. Susanne Andersson, the CEO of Visit Sweden, and Senior Manager Public Affairs and Head of Travel Trade of Visit Sweden, as well as representatives from various travel agencies, the hotel industry, and airlines attended the seminar.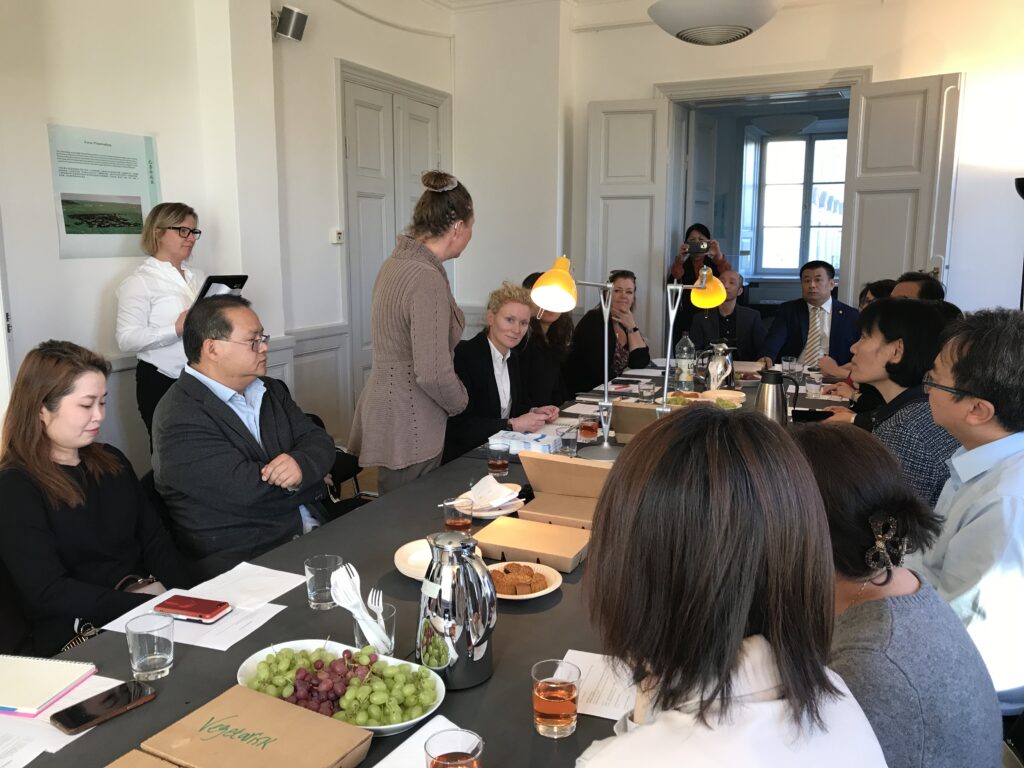 Cultural and tourism exchanges and cooperation between China and Sweden should be built on the foundation of bilateral friendship, people-to-people bond, mutual trust, and mutual benefit. Creating a safe, stable, harmonious, and convenient environment is a necessary condition for welcoming tourists. China has made efforts such as the recently announced visa optimization policies, and increasing Air China direct flights between China and Sweden to four per week, welcoming more Swedish tourists to visit China through such practical measures. It is hoped that Sweden will provide convenience to Chinese tourists in areas such as security, visa, transportation, accommodation, shopping, and language.
The representatives at the meeting also exchanged views on the current state and expectations of China-Sweden tourism market and how to provide higher-quality travel services to Chinese tourists and boost outbound tourism from Sweden to China. It was widely agreed that as the first industry meeting since the pandemic, it has provided a good communication platform and played a meaningful role in delivering better results for the tourism industry. It is hoped that China Cultural Center in Stockholm can organize more seminars like this to create a long-term and stable platform for exchanges between China and Sweden in the field of tourism.
---
booking:
booking@cccstockholm.org
Facebook: China Cultural Center in Stockholm
https://www.facebook.com/China-Cultural-Center-in-Stockholm-110983273921638
Instagram: chinaculturalcenterinstockholm
https://www.instagram.com/chinaculturalcenterinstockholm/
YouTube: China Cultural Center in Stockholm
https://www.youtube.com/channel/UCYqOYwuQtyTHC-iMNdfExsw
Tik Tok: cccinstockholm
https://www.tiktok.com/@cccinstockholm
Twitter: CCCinStockholm
https://twitter.com/CCCinStockholm
Address:
Västra Trädgårdsgatan 2, Stockholm