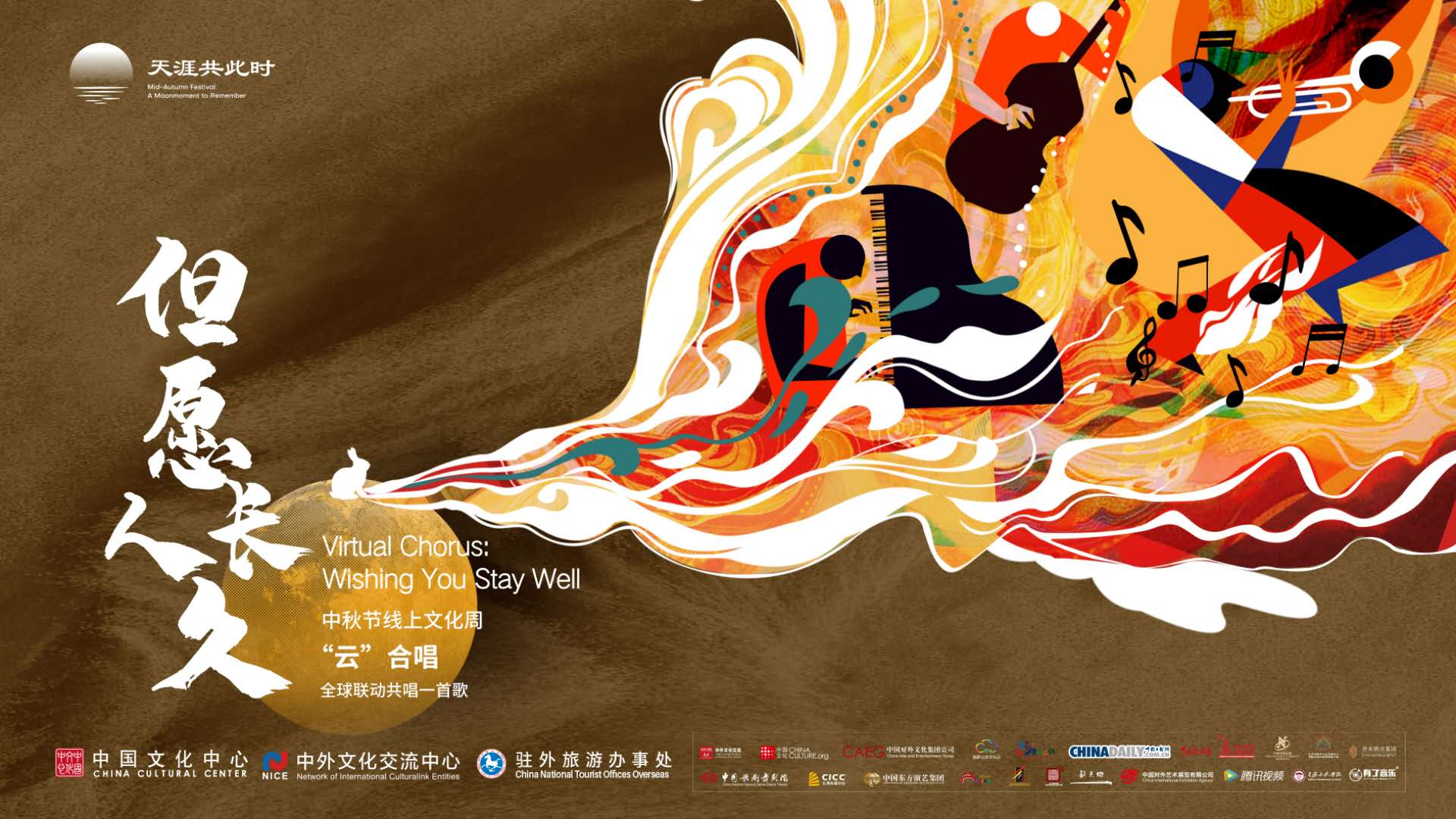 More than 60 overseas China Cultural Centers and China National Tourist Offices invite locals to record a Chinese song Wishing You Stay Well, an adaptation of a Chinese poem written by Su Shi in the Song Dynasty. The chorus video will be sent online via Tencent Video and other major media platforms. Please share with us the joy of Mid-Autumn Festival and wish everyone a happy and healthy time!
Cloud Chorus
Highlights
Livestreaming Traditional Chinese Music Concert: Mountain, River and Moonlight
The livestreaming traditional Chinese music concert Mountain, River and Moonlight boasts variety of content and forms, including traditional classical repertoire and modern original works. Integrating guqin, Kunqu opera, tai chi, xiao (a vertical bamboo flute), horse-headed fiddle, cello and vocal performances, it embodies the inclusive spirit of contemporary China. Each musical piece illustrates a unique story from traditional Chinese culture, which indicates the artistic pursuit of "unity of man and nature" and the idea of connecting the ancient and modern.
---
Facebook: China Cultural Center in Stockholm
https://www.facebook.com/China-Cultural-Center-in-Stockholm-110983273921638
Tik Tok: cccinstockholm
https://www.tiktok.com/@cccinstockholm
Wechat: 斯德哥尔摩中国文化中心 or scan the QR code below