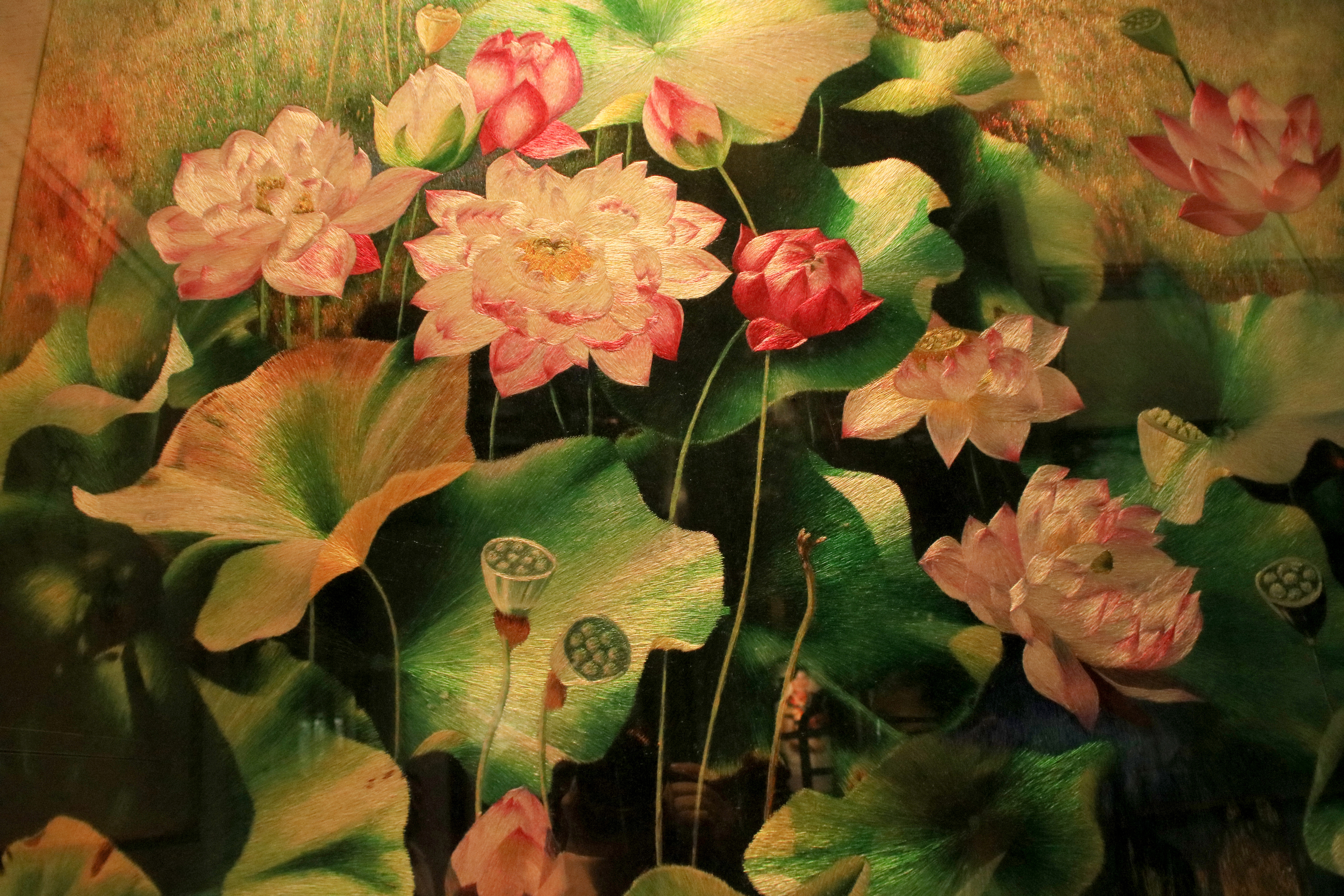 苏绣 / Suzhou embroidery
母亲节,让我们读一首献给母亲的诗。
A poem dedicated to all beloved mothers on Mother's Day.
游子吟
                     唐·孟郊
慈母手中线,
游子身上衣。
临行密密缝,
意恐迟迟归。
谁言寸草心,
报得三春晖?
Song of the Parting Son
                                               Meng Jiao (Tang dynasty)
From the threads a mother's hand weaves,
A gown for parting son is made,
Sewn stitch by stitch before he leaves,
For fear his return be delayed.
Such kindness as young grass receives
From the warm sun can't be repaid.
                                                           (Translated by Xu Yuanchong, professor of Peking University)
孟郊,(751~814),字东野,湖州武康(今浙江德清)人。唐代著名诗人。现存诗歌500多首,以短篇的五言古诗最多。《游子吟》是孟郊在溧阳所写。作者早年漂泊无依,一生穷困潦倒,直到五十岁时才得到溧阳县尉之职,结束了长年漂泊流离的生活,将母亲接来照顾。在宦途失意的境况下,诗人饱尝世态炎凉,穷愁终身,故愈觉亲情之可贵。全诗采用白描的手法,通过回忆一个看似平常的临行前缝衣的场景,凸显并歌颂母爱的伟大与无私。此诗情感真挚自然,虽无藻绘与雕饰,然而清新流畅,淳朴素淡的语言中蕴含着浓郁醇美的诗味,成为千百年来广为传诵的颂母之诗。
Meng Jiao (751-814), born in Wukang, Huzhou (now as Deqing, Zhejiang), styled himself as Dongye. As a renowned poet of the Tang dynasty, he left over 500 poems, mostly five-character short verses. Song of the Parting Son was written in Liyang where he was designated as an official in the county government at the age of 50. After years of wandering, he settled down eventually and was able to take care of his mother. He has experienced fickleness and indifference of the world for his whole life as a failure in his political career, so that the love of family was more valued. The poem depicts a seemingly ordinary scene of mother's sewing clothes before her son's travel to highlight and praise the greatness and selflessness of maternal love. Despite the lack of rhetoric, a sincere and natural emotion is expressed and a mellow poetic conception is revealed in simple words, making it a widely received poem of praising the mother for thousands of years.
《游子吟》在国内千古传诵,在海外也是流传甚远,英文译本众多,此为许渊冲先生的译文。
Song of the Parting Son is known at home and abroad, leading to multiple English translations. Xu Yuanchong's version is presented here.
在疫情肆虐的时候,母爱更加凸显。
祝天下母亲节日愉快!
Mother's love is more precious in face of the pandemic.
Happy Mother's Day to all!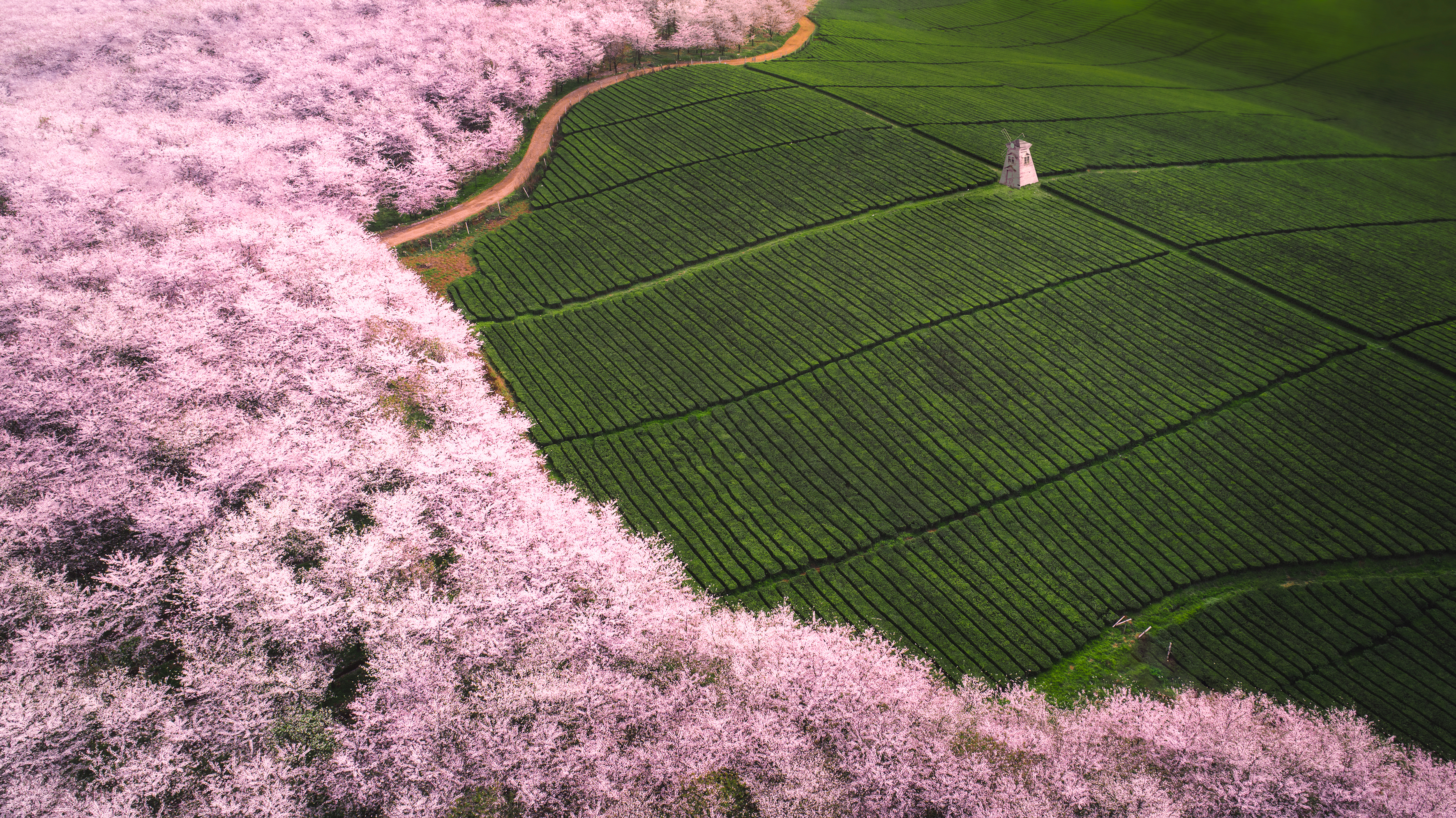 《花之道》 冀行廉摄 /
Lane of Blossom by Ji Xinglian
---
图片由江苏省文化和旅游厅、贵州省文化和旅游厅提供
Photos provided by Jiangsu Provincial Department of Culture and Tourism, Guizhou Provincial Department of Culture and Tourism
Facebook: China Cultural Center in Stockholm
https://www.facebook.com/China-Cultural-Center-in-Stockholm-110983273921638
Tik Tok: cccinstockholm
https://www.tiktok.com/@cccinstockholm
Wechat: China Culture Center in Stockholm