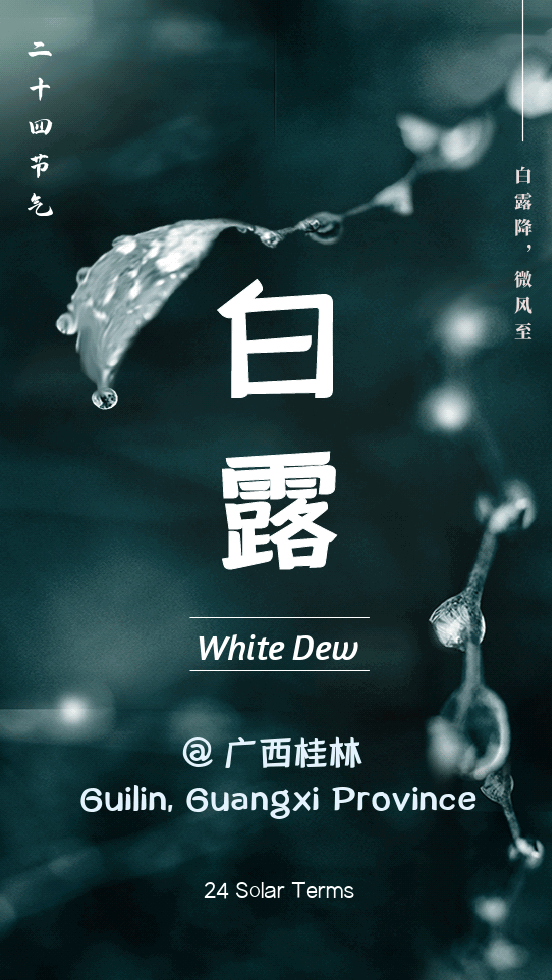 蒹葭萋萋,白露未晞。
所谓伊人,在水之湄。
——《诗经·蒹葭》节选
White, white the reed,
Dew not yet dried.
Where's she I need?
On the other side.
– The Reed (Exerpt), The Book of Songs
(Translated by Xu Yuanchong)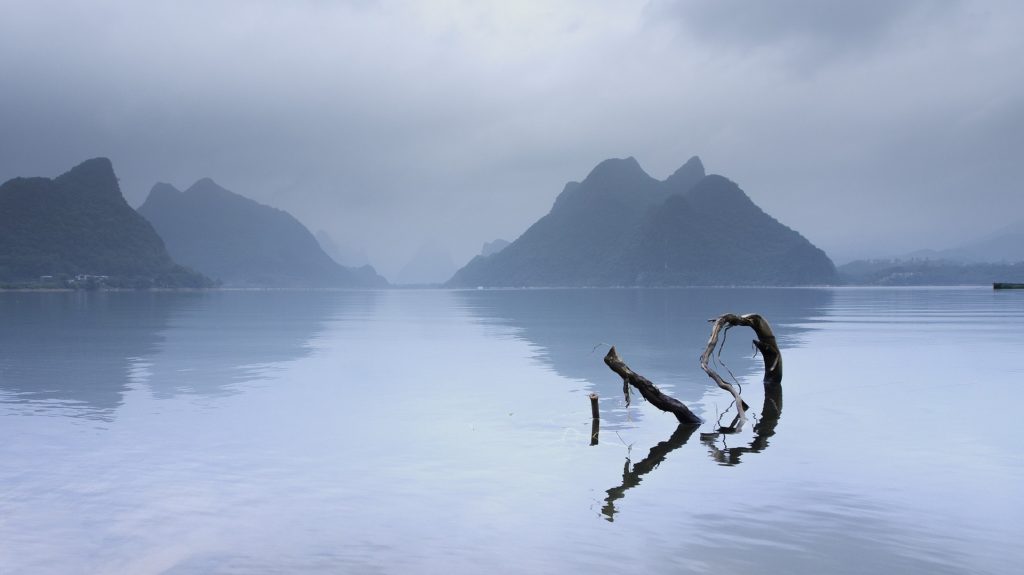 Image by lxn15676204370
2020年9月7日,即农历七月二十日,迎来了秋季的第3个节气——白露。步入仲秋,"白露秋风夜,一夜凉一夜",露水凝结,候鸟南迁,传递着天冷的信号。
The third solar term in autumn – Bailu (White Dew), falls on September 7, or the 20th of the seventh month of Chinese lunar calendar this year. Entering mid-autumn, it is getting increasingly cold with the arrival of autumn wind. Dew gathers in the morning and birds migrate to the south, suggesting that the cold season is coming.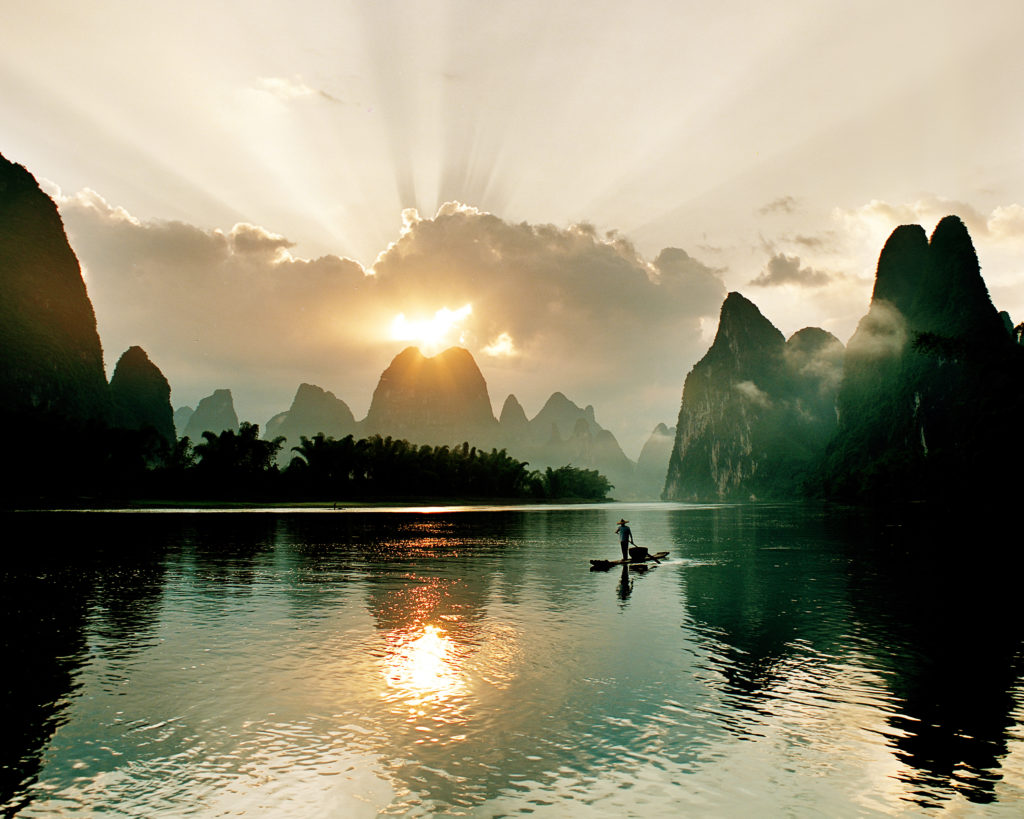 漓江破晓 Li River at Dawn
– 祭禹王 Worshiping Yu the Great
禹开创了中国史书中记载的第一个世袭制朝代——夏朝,是与尧舜并称的圣贤帝王。因治水有功,民间称他为"水路菩萨"。每年的正月初八、清明、七月初七和白露时节,江苏太湖西山都会举行祭祀大禹的香会,其中又以清明、白露的规模最大,每次历时一周。
The legendary Yu the Great, tamer of China's greatest floods, founder of the Xia dynasty – the first dynasty in Chinese recorded history, is known for his upright moral characters, as respected as Yao and Shun of the Five Emperors and worshiped as the "God of River" or "Bodhisattva of Waters". By the Taihu Lake in Jingsu province, ceremonies to worship Yu the Great are held annually on the 8th of the first month and the 7th of the seventh month of Chinese lunar calendar and around Qingming (Fresh Green) and Bailu (White Dew). The rituals during these two solar terms are grander than the others and can last for one week.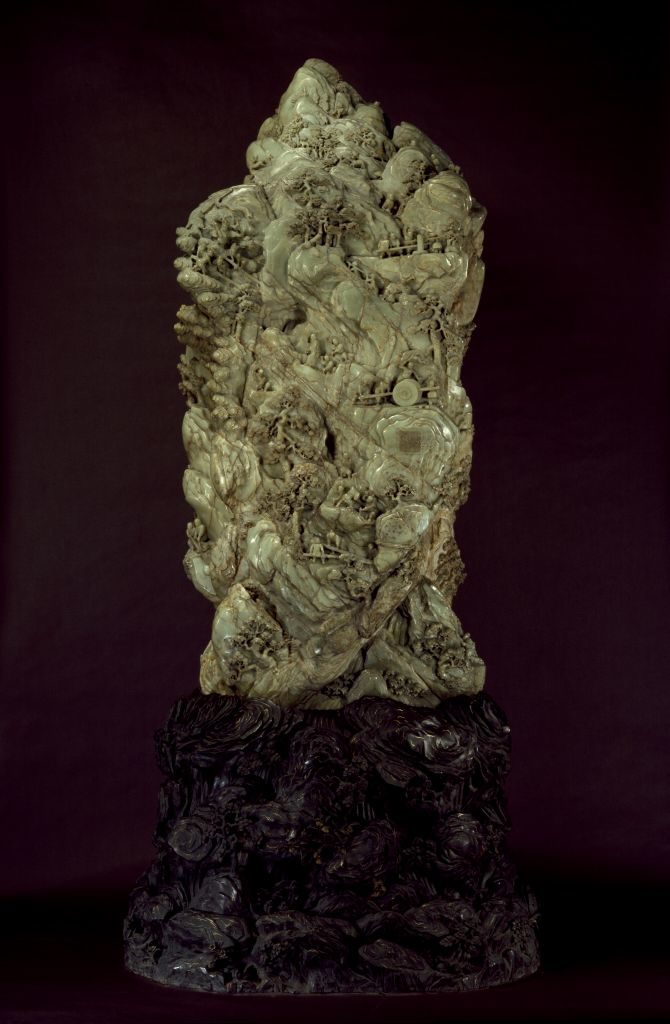 大禹治水图玉山 清乾隆 高224厘米 宽96厘米 座高60厘米 现藏于故宫博物院
Jade Mountain of Yu the Great Taming the Flood, Qianlong reign, Qing dynasty, 224 cm in height, 96 cm in width, 60 cm in height (base), the Palace Museum, Beijing
– 喝白露茶 Drink Bailu tea
民间有"春茶苦,夏茶涩,要喝茶,秋白露"的说法。茶树经过夏季的酷热,白露时节进入生长佳期。因而白露茶具有一种独特的浓郁甘醇,尤其受老茶客喜爱。
As the saying goes, spring tea is bitter, summer tea is harsh, Bailu tea in autumn tastes better. As summer heat recedes, tea trees enjoy more favorable environment around Bailu. Therefore, tea leaves picked during this period of time generate a uniquely rich and fragrant flavor that is preferred by many tea lovers.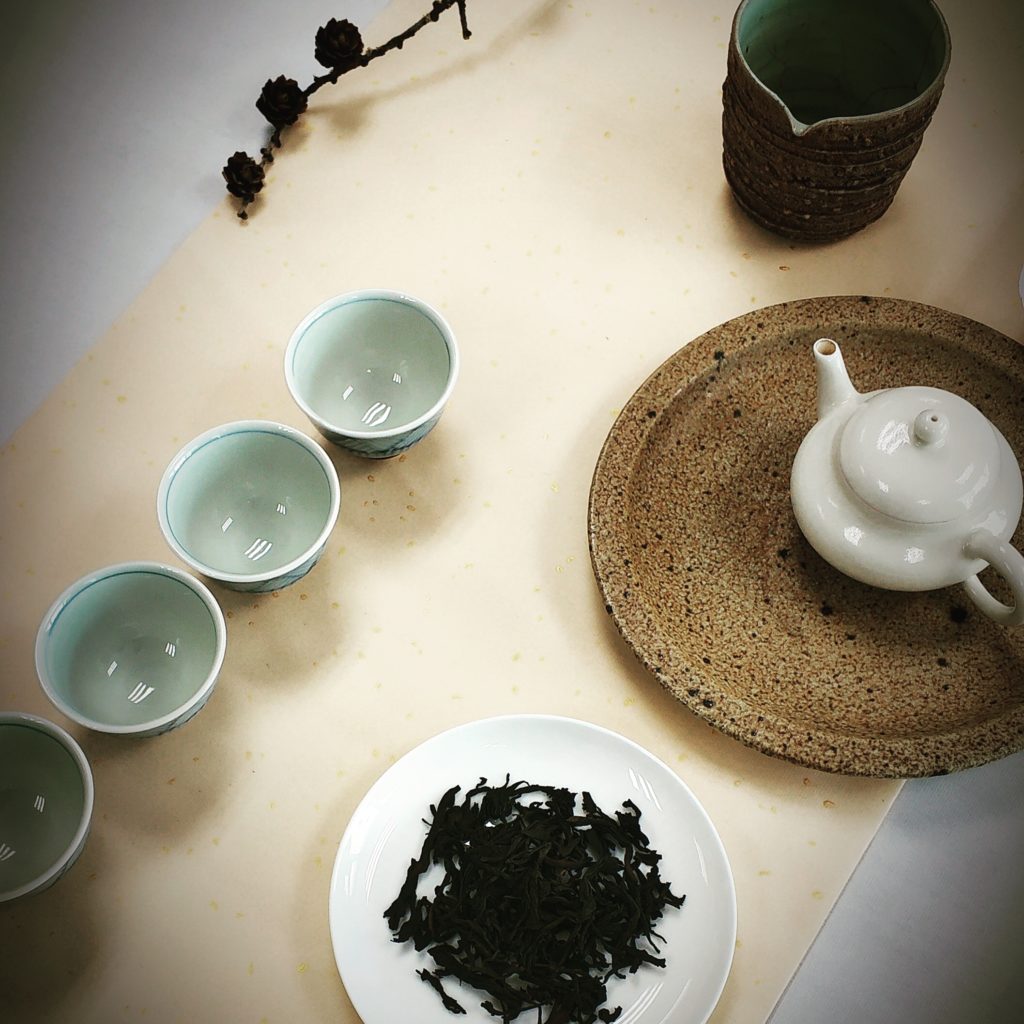 – 酿米酒 Brew rice wine
南方一些地区还有白露酿酒的习俗,如在湖南资兴一带,每年白露,家家用糯米、高粱等五谷酿酒。先酿制白酒(俗称"土烧")与糯米糟酒,再按1比3的比例将白酒倒入糟酒里。糯米酒可以促进食欲,温寒补虚,补充夏季人体的"亏损"。
Some southern regions, such as Zixing in Hunan province, preserve the tradition to brew wine with glutinous rice, sorghum and other grains during Bailu. Brew Baijiu (white liquor) and glutinous rice wine and mix the two at a ratio of 1:3. Rice wine can stimulate appetite, warm your body and supplement the loss in summer.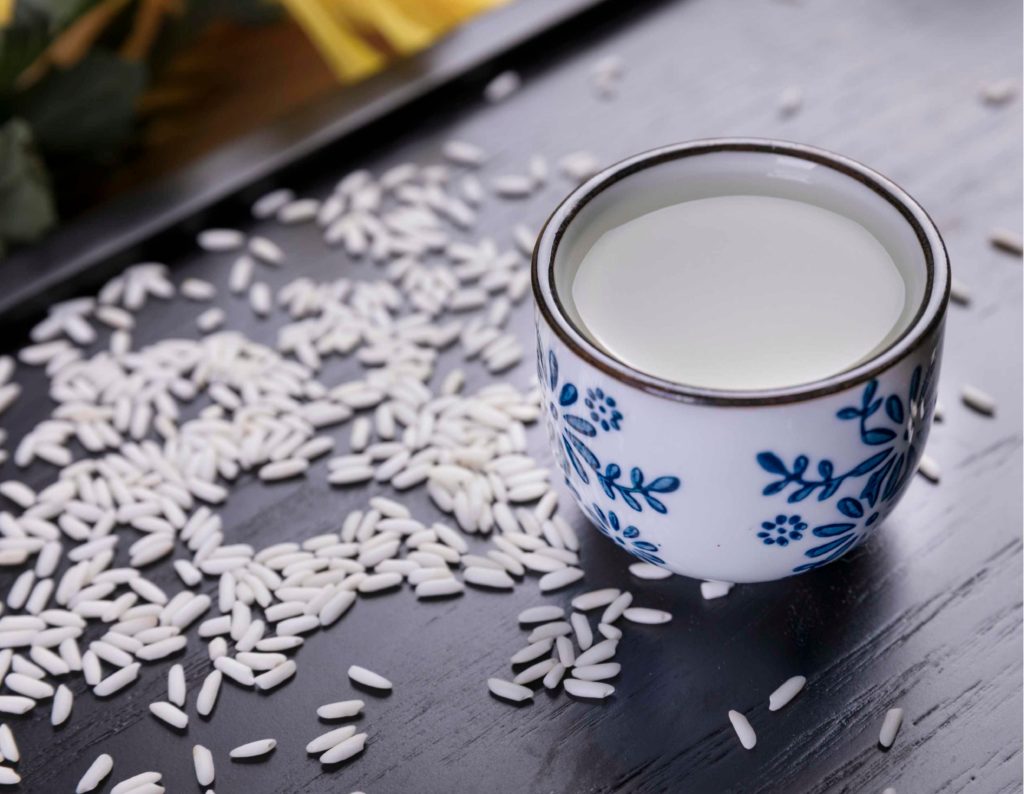 – @桂林 / Guilin
在广西壮族自治区桂林市,6个月大的鸬鹚正是捕鱼能手,它们善于潜水与渔民完美配合,是人与自然合作的最佳代言人。
In Guilin, Guangxi Zhuang Autonomous Region, now it is the time for 6-month-old cormorants to help fishermen go fishing. They are the great examples of fruitful cooperation between man and nature.
Video provided by China Xinhua News Network Corporation
"桂林山水甲天下"。
"Guilin's scenery is the best in the world."
Video provided by Department of Culture and Tourism of Guangxi Zhuang Autonomous Region
秀美漓江与桃花江交汇之处,一座象山静静伫立;
Where the serene Li River and Peach Blossom River meet, Elephant Trunk Hill stands still.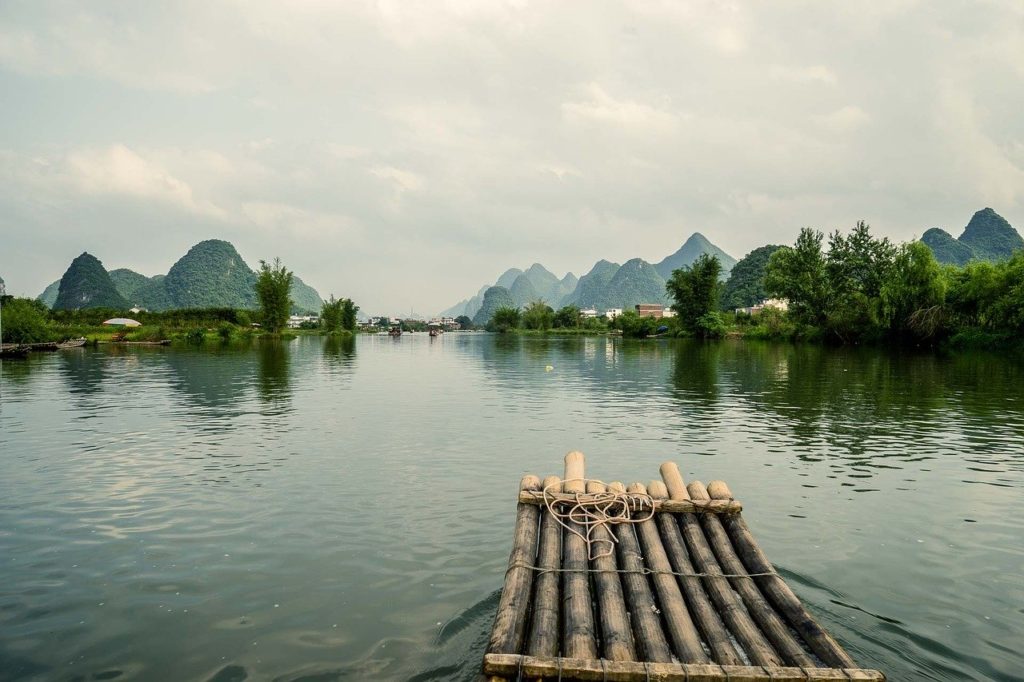 Image by Judith Scharnowski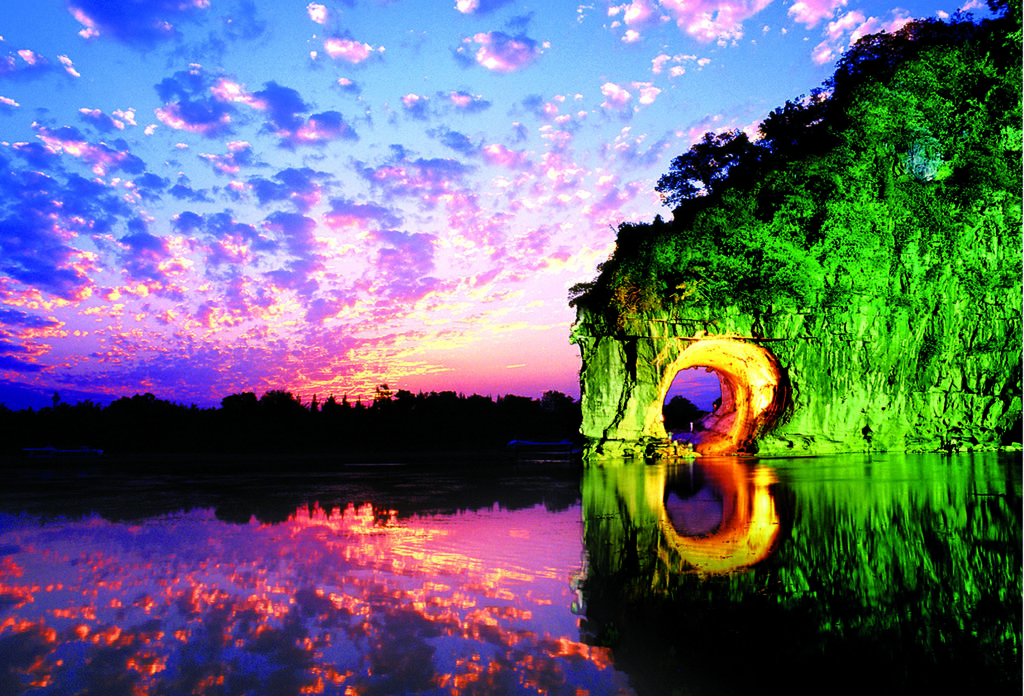 象鼻山 Elephant Trunk Hill
蜿蜒变幻的龙脊梯田在海拔近千米的崇山峻岭间,勾勒出壮族、瑶族的独特风情;
Among the 1000-meter-high mountains, Longji Rice Terraces lie along the slope winding from the riverside up to the mountain top, outlining the unique charm of the Zhuang and Yao peoples.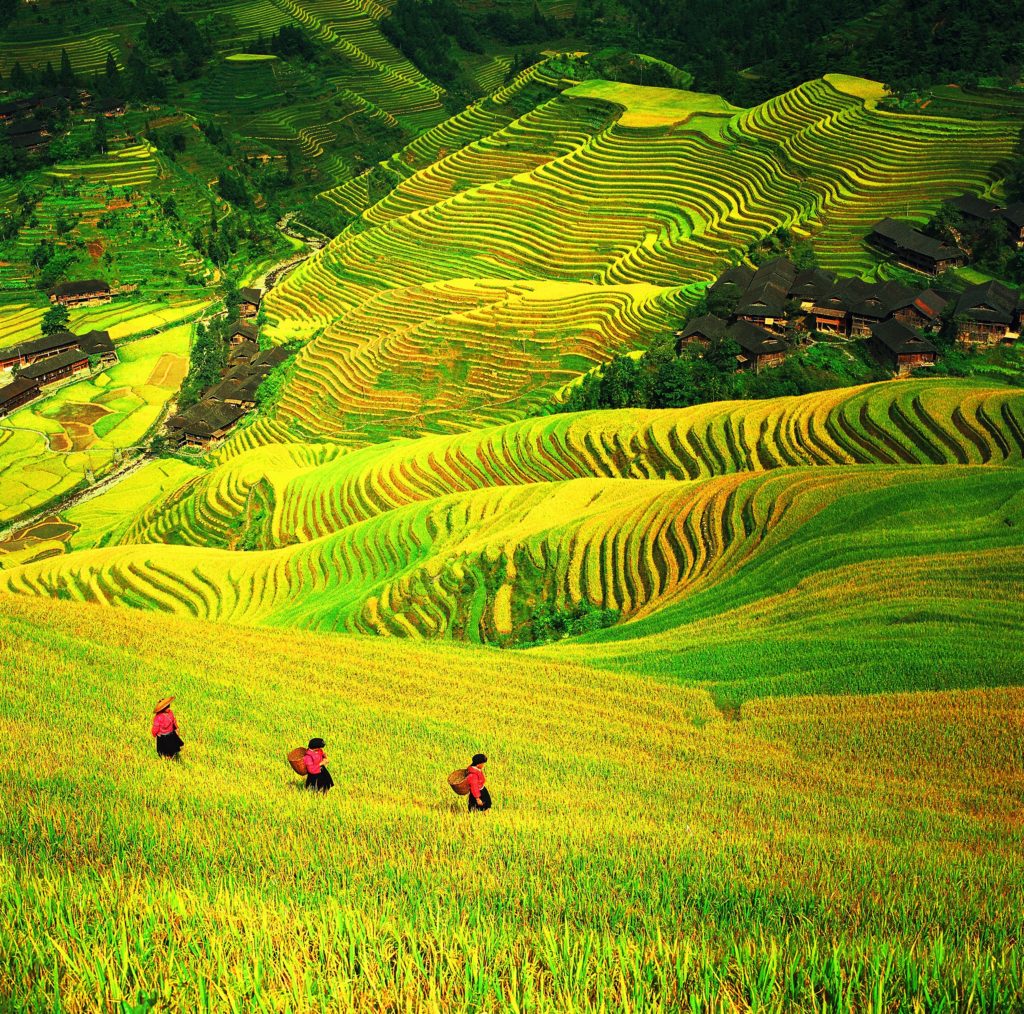 龙脊梯田 Longji Rice Terraces / 韦毅刚 Wei Yigang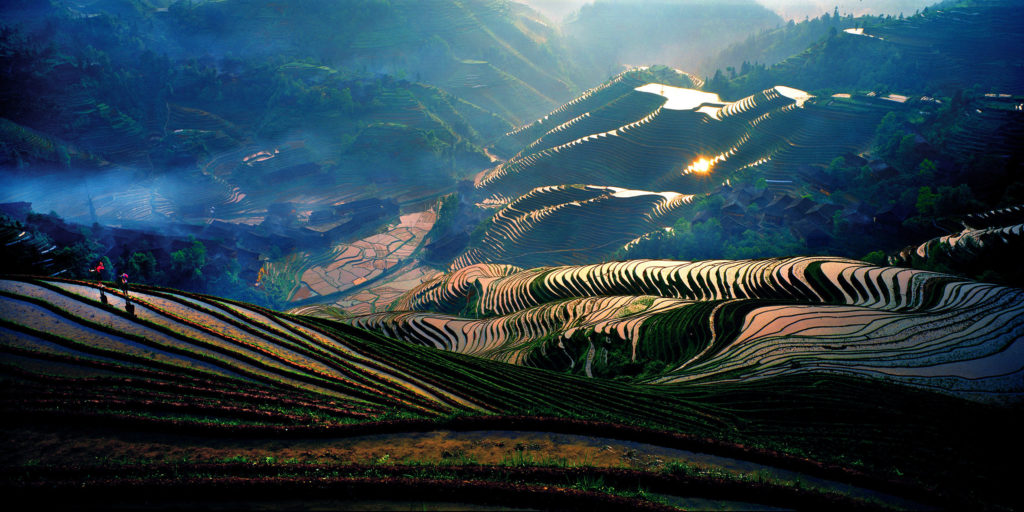 龙脊梯田 Longji Rice Terraces
芦笛岩,自然将钟乳石雕琢出万般变化,构建出绮丽多姿的地下仙境;
Reed Flute Cave, a colorful underground wonderland, houses countless stalactites and stalagmites in various shapes sculpted by nature.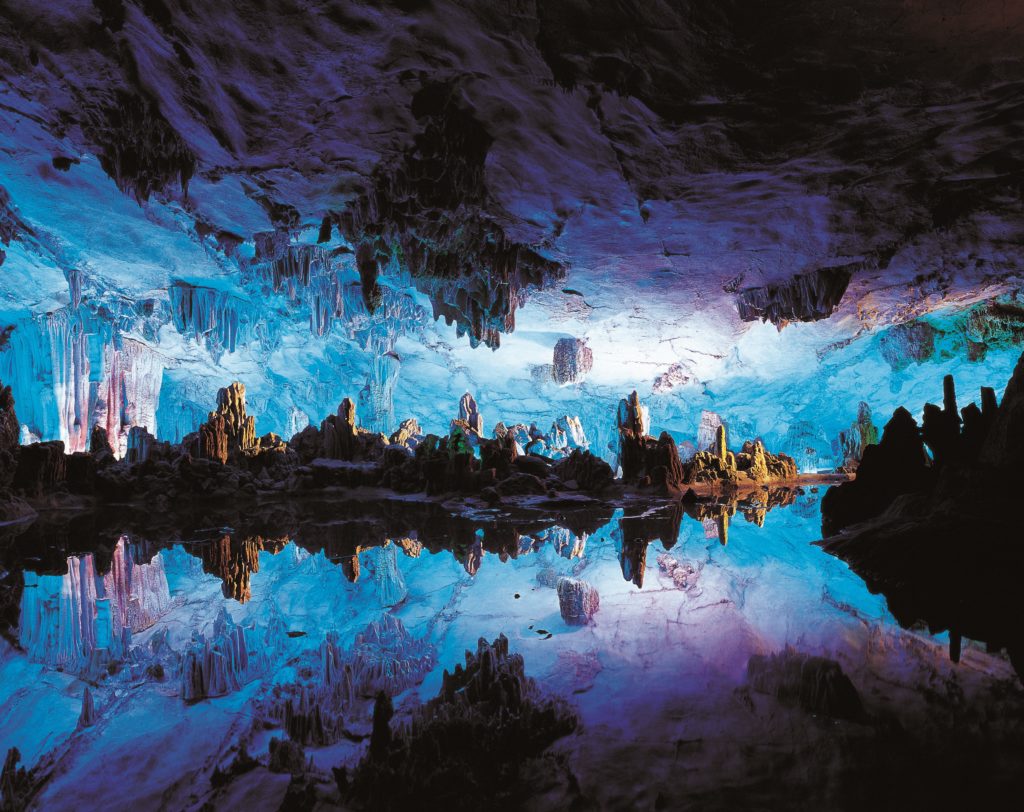 芦笛岩 Reed Flute Cave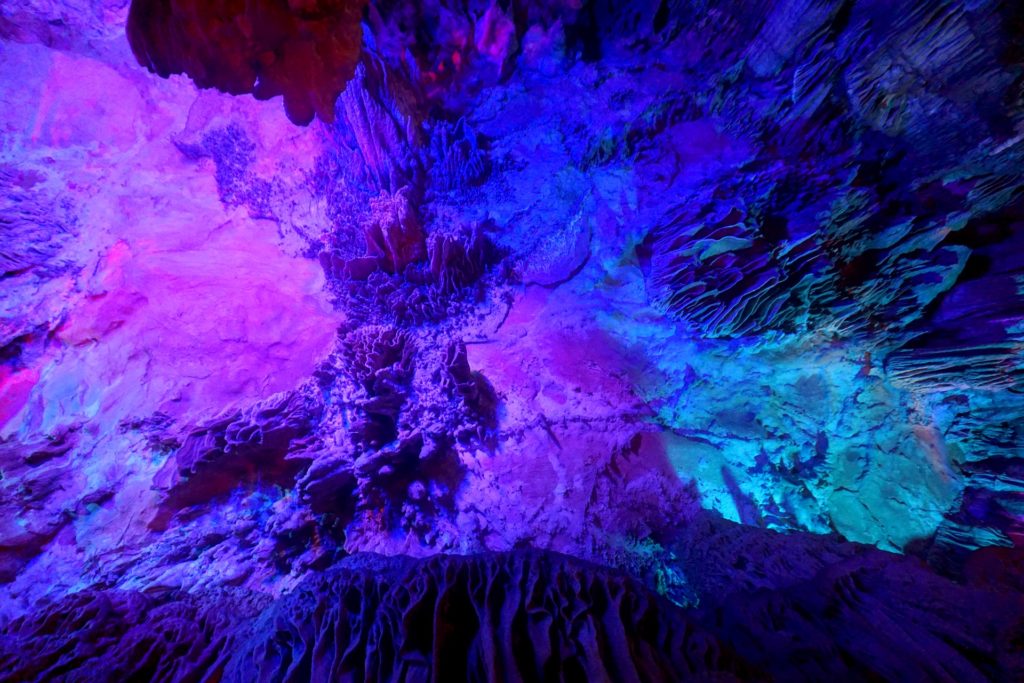 芦笛岩 Reed Flute Cave / Image by Tracey Wong
靖江王城历经数百年,见证历史的沧桑与发展;
For hundreds of years, Jingjiang Royal Residence has been a witness of historical vicissitudes and modern development.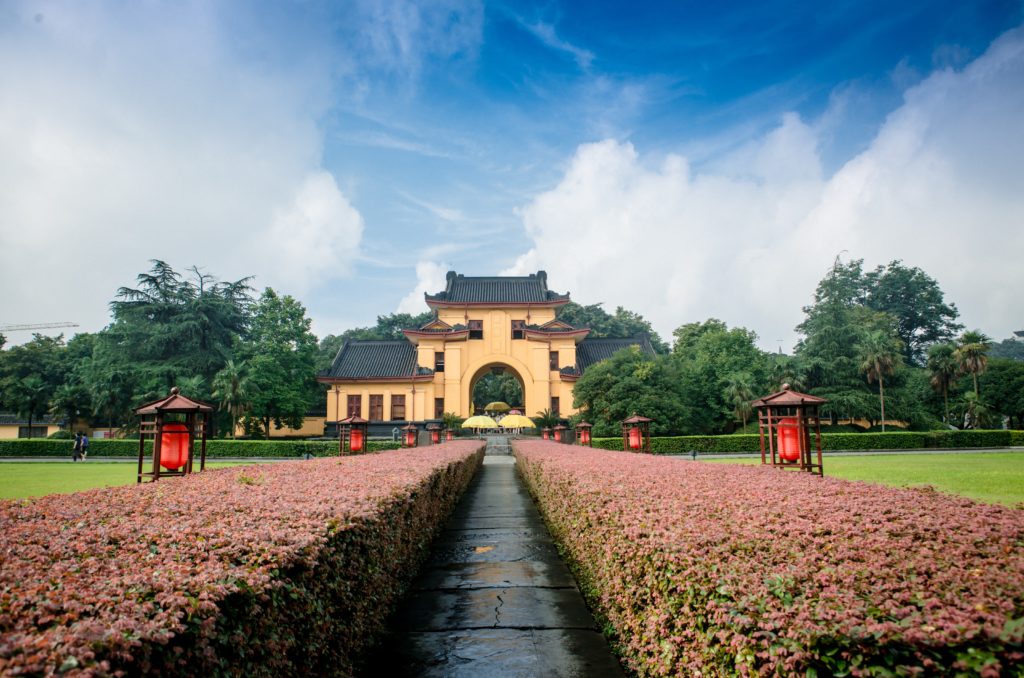 桂林王城承运门 Chengyun Gate of Jingjiang Royal Residence
千年逍遥楼,承载多少文人墨客的诗意情怀;
Xiaoyao Tower has recorded poetic expression of numerous literati in thousands of years.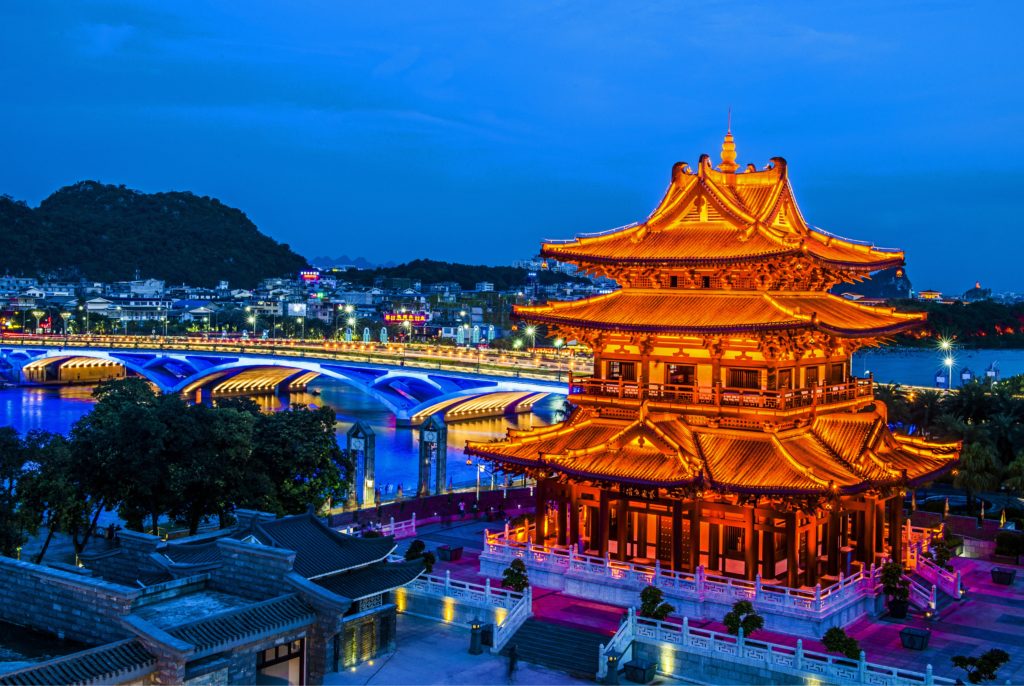 桂林逍遥楼 Xiaoyao Tower / 何绍连 He Shaolian
《桂林千古情》、《印象·刘三姐》,以山水为舞台,呈现目眩神迷的视觉盛宴,唱响震撼心灵的桂林千古传奇。
Guilin Romance Show, Impression – Sanjie Liu and a variety of shows present remarkable visual feasts of Guilin's enduring legends of thousands of years.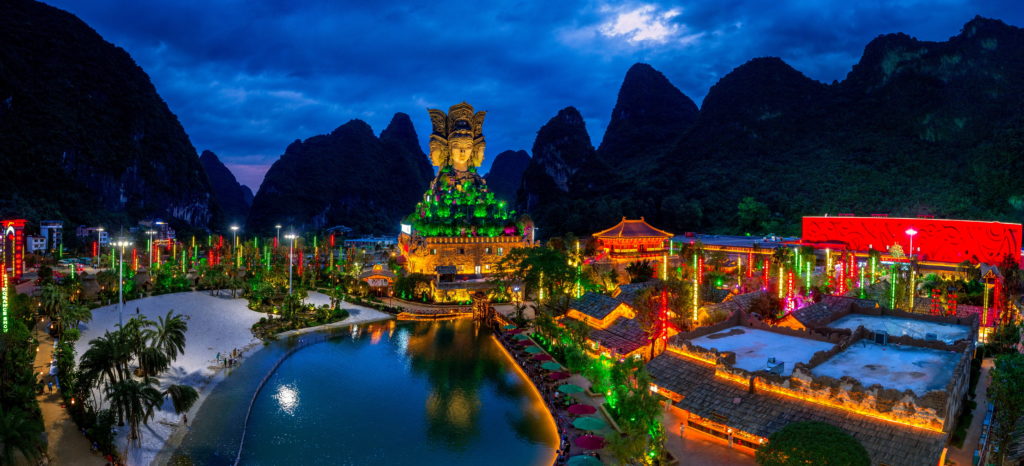 桂林千古情 Guilin Romance Park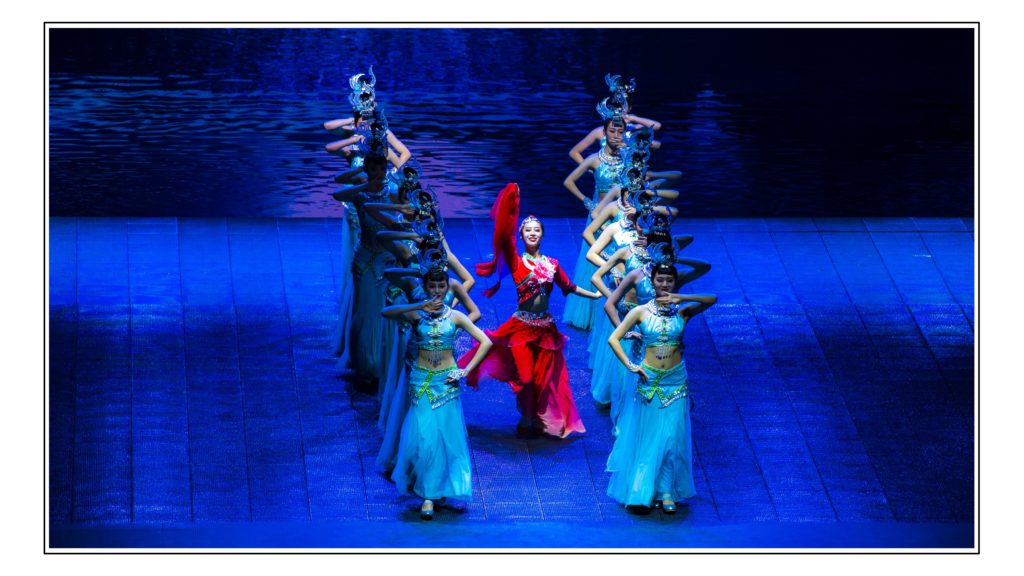 桂林千古情演出 Guilin Romance Show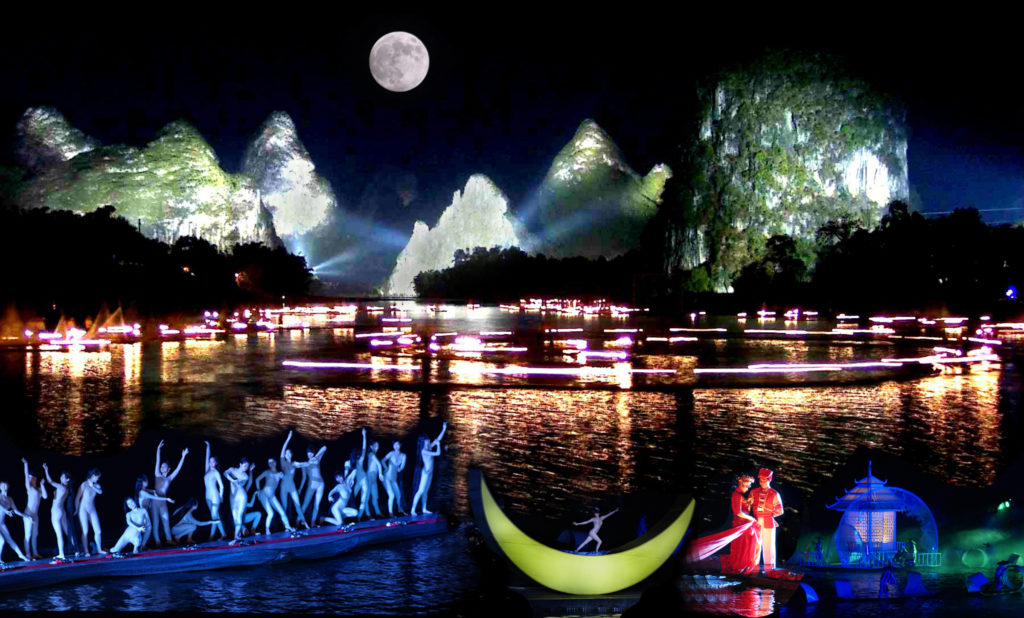 印象 · 刘三姐 Impression – Sanjie Liu
白露时节,到桂林,享受"山—水—城"的安宁和谐。
Enjoy a peaceful and harmonious "mountain-river-city" lifestyle in Guilin around Bailu.
Image by Euroimage
资料来源 / Sources:
http://www.ihchina.cn
广西壮族自治区文化和旅游厅
https://www.songcn.com
---
Facebook: China Cultural Center in Stockholm
https://www.facebook.com/China-Cultural-Center-in-Stockholm-110983273921638
https://www.tiktok.com/@cccinstockholm
Wechat: 斯德哥尔摩中国文化中心 or scan the QR code below