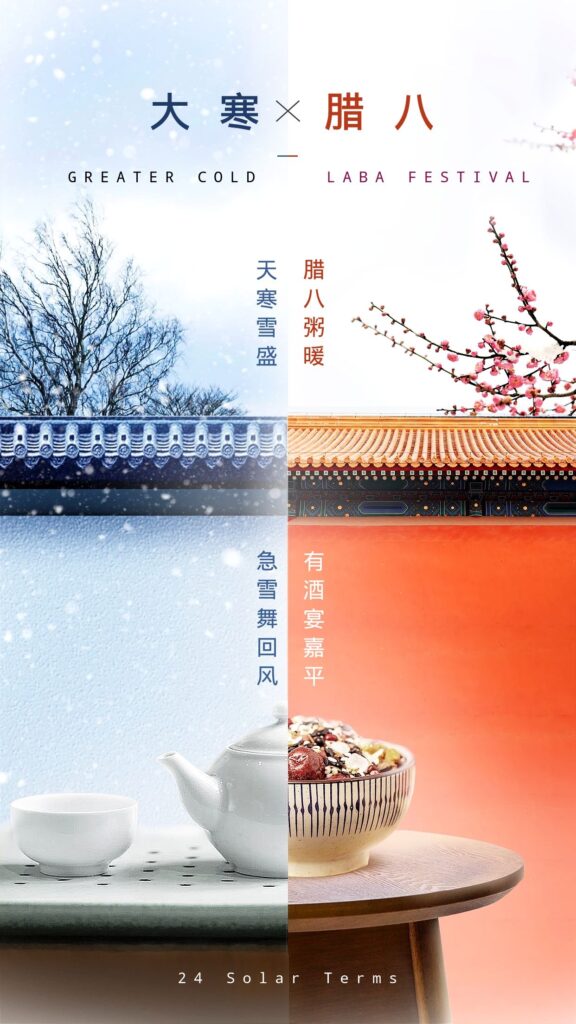 January 20 marks the arrival of the last of 24 solar terms of the year – Dahan (Greater Cold). So far, the annual cycle of the 24 solar terms has come to an end and a new one is about to begin. Dahan falls in the fourth nine-day periods following the Winter Solstice when most parts of China are hit by cold wave and freezing wind. North China is largely covered in snow.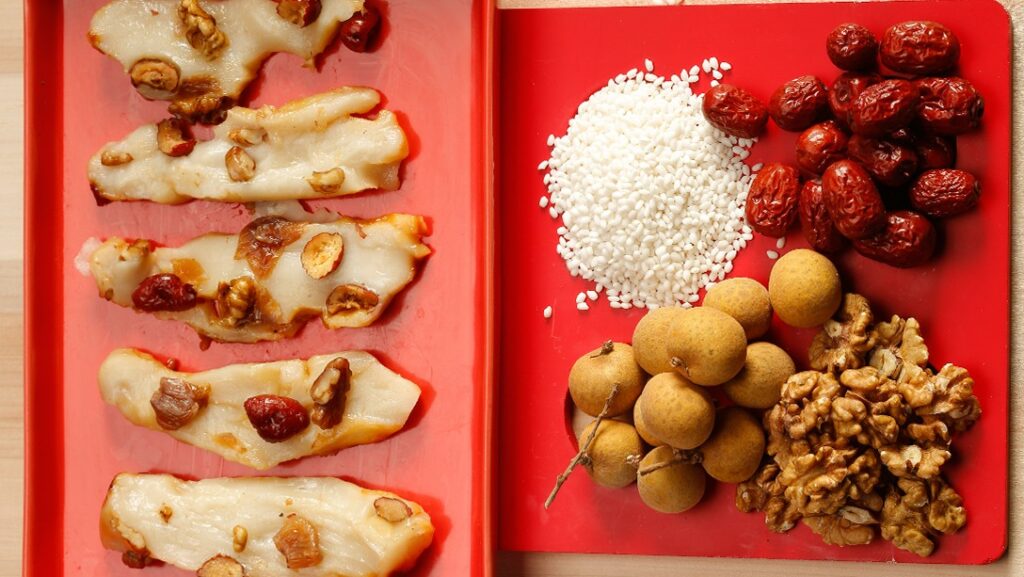 消寒糕 Dispelling Cold Cake / 稻香村 Daoxiangcun
Food choice during Dahan should be altered according to seasonal changes. As winter is turning to spring, a season of revitalization and renewal, more stimulating food is preferred to boost energy. For example, people in Foshan, Guangdong province have the custom of cooking glutinous rice in pottery pots during Dahai; people in Anqing, Anhui province make fried spring rolls, and Nanjing residents make stewed chicken and drink chicken soup during Dahan period. For Beijingers, Dahan is a time to eat "dispelling cold cake", a kind of glutinous rice cake that dispels cold, nourishes lungs and tonifies spleen and stomach. In Chinese, the word "rice cake (niangao)" has the same pronunciation with the word "higher in a new year", which symbolizes good luck, peace and continual promotion.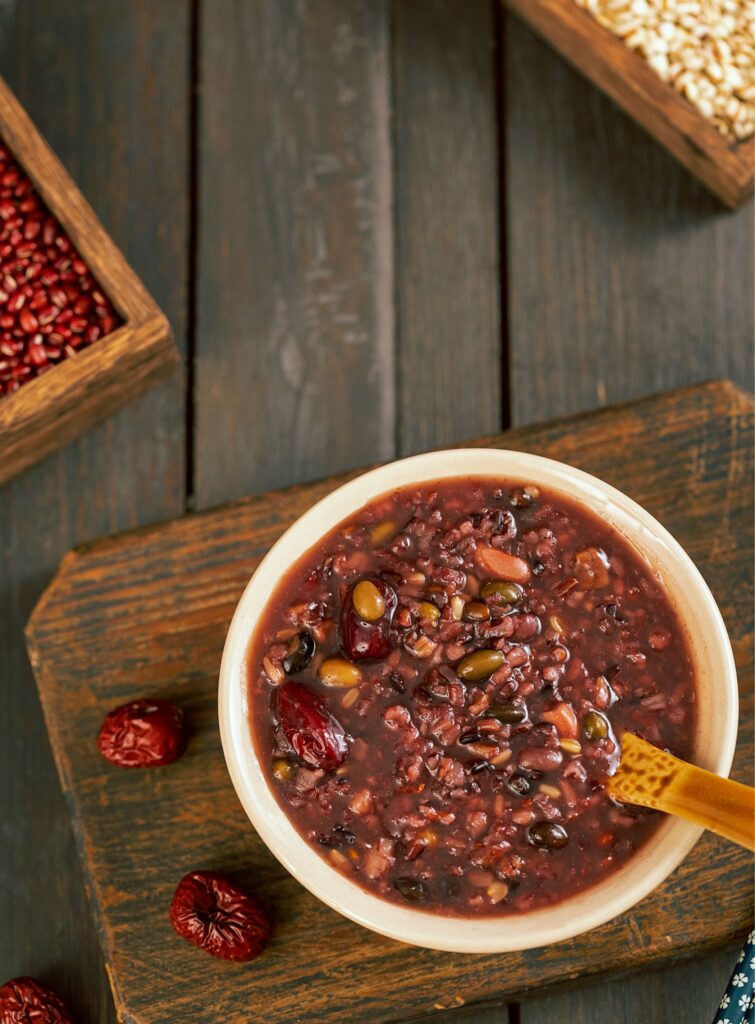 腊八粥 Laba Porridge
This year's Dahan solar term happens to be the same day as the Laba Festival. It is said that Sakyamuni, the founder of Buddhism, attained enlightenment on the eighth day of the twelfth lunar month, so Buddhist temples commemorate him on this day every year. According to Dongjing Meng Hua Lu (The Eastern Capital: A Dream of Splendor) of the Song dynasty, "Buddhist temples hold Buddha Bathing Ritual and offer seven-treasure five-flavor porrige to Buddhist disciples, known as Laba porridge. Residents of the capital also cook porridge with a variety of fruits, grains and nuts, which they call the Buddha porridge."  Nowadays, people still keep the custom of eating Laba porridge, which is generally made of grains, peanut, chestnut, red jujube, lotus seed and so on. Considering China's vast territory and diverse food culture, the time-honored custom of Laba porridge has developed various recipes and flavors.
Video provided by China Xinhua News Network Corporation
As the saying goes, the New Year is right around the corner after Laba Festival. After Dahan, a new annual cycle of solar terms is also about to restart. People all over the country are busy upgrading their lives by removing used things, buying new things and decorating for the most important traditional Chinese festival – Spring Festival.  New Years goods are routed through railway stations in Harbin, a land of ice of snow, to the whole nation.
Harbin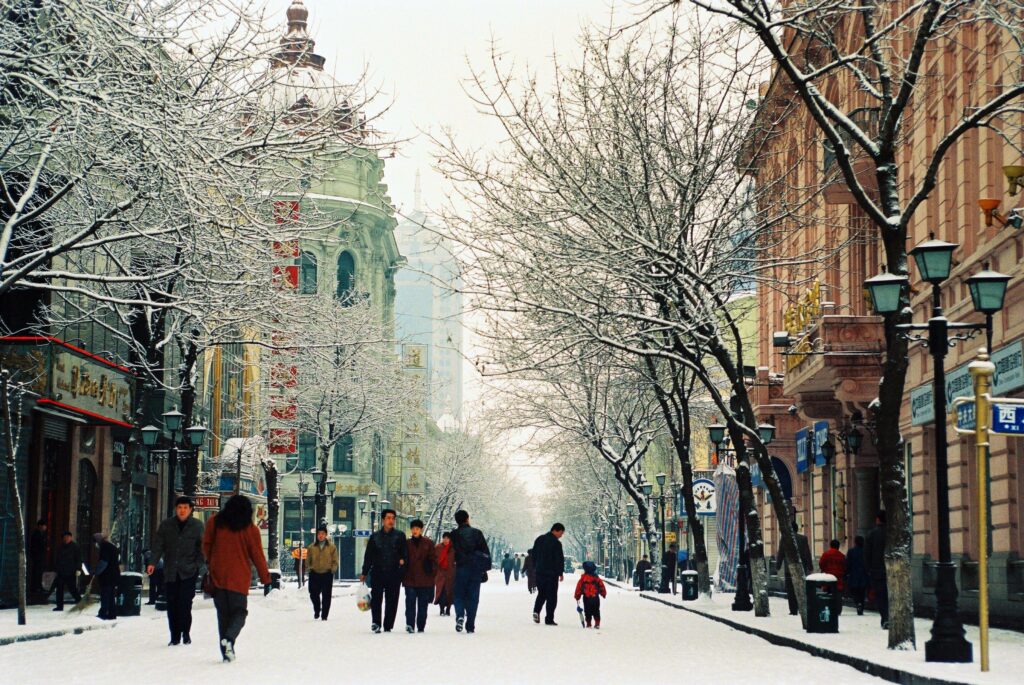 Harbin Central Avenue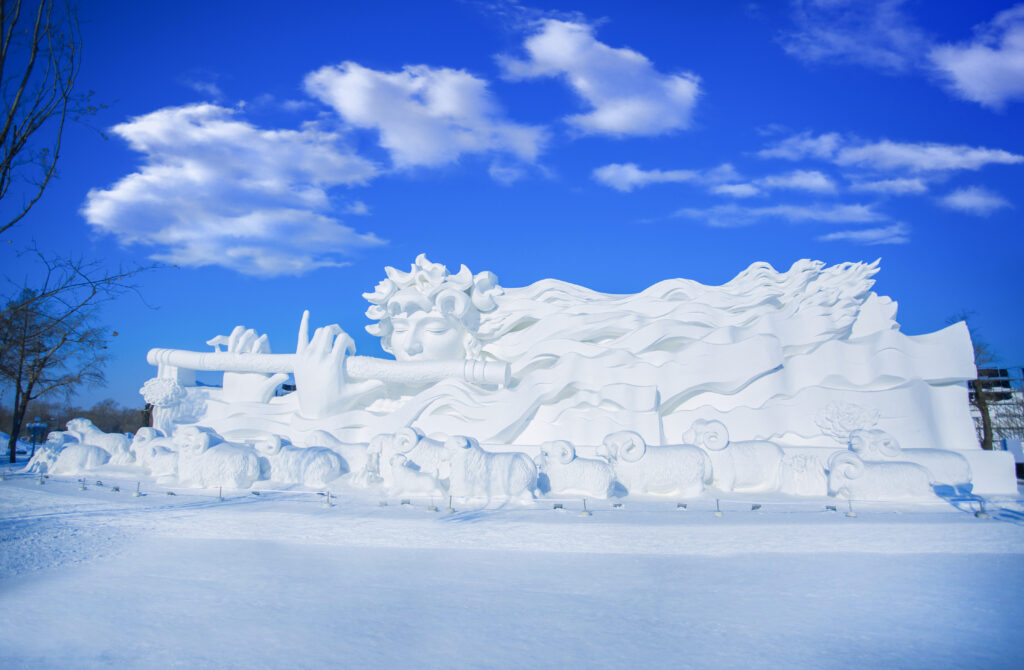 Harbin Sun Island International Snow Sculpture Art Expo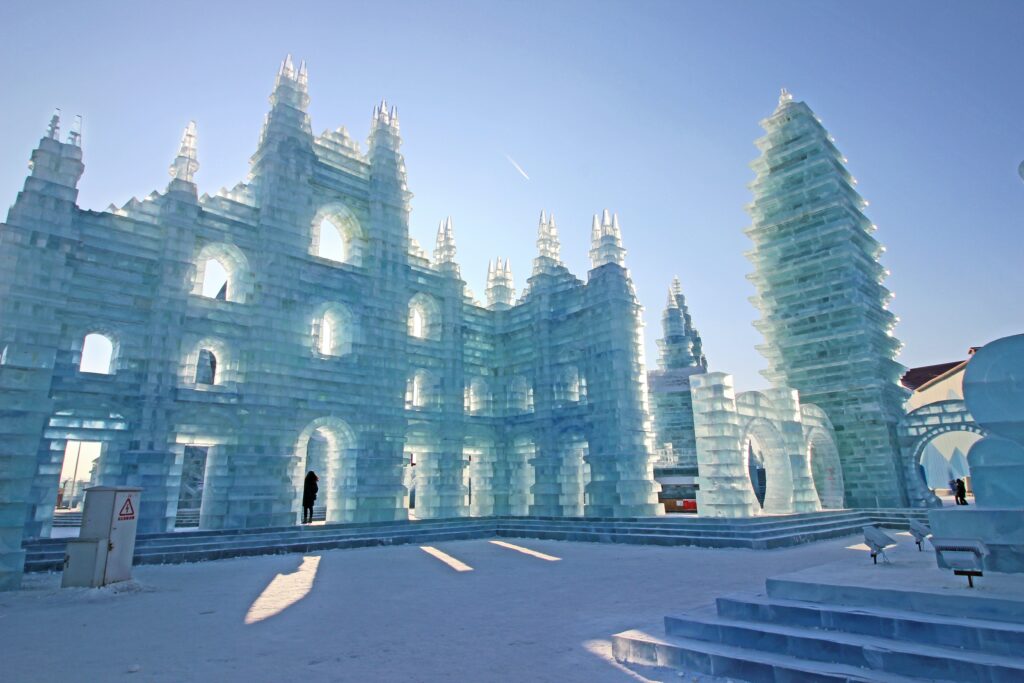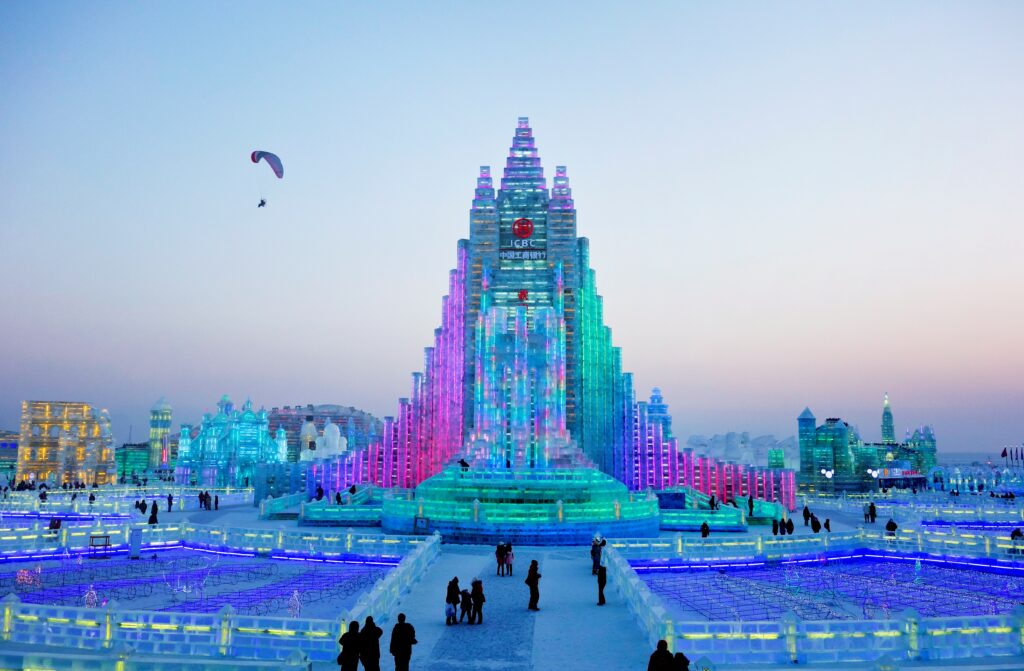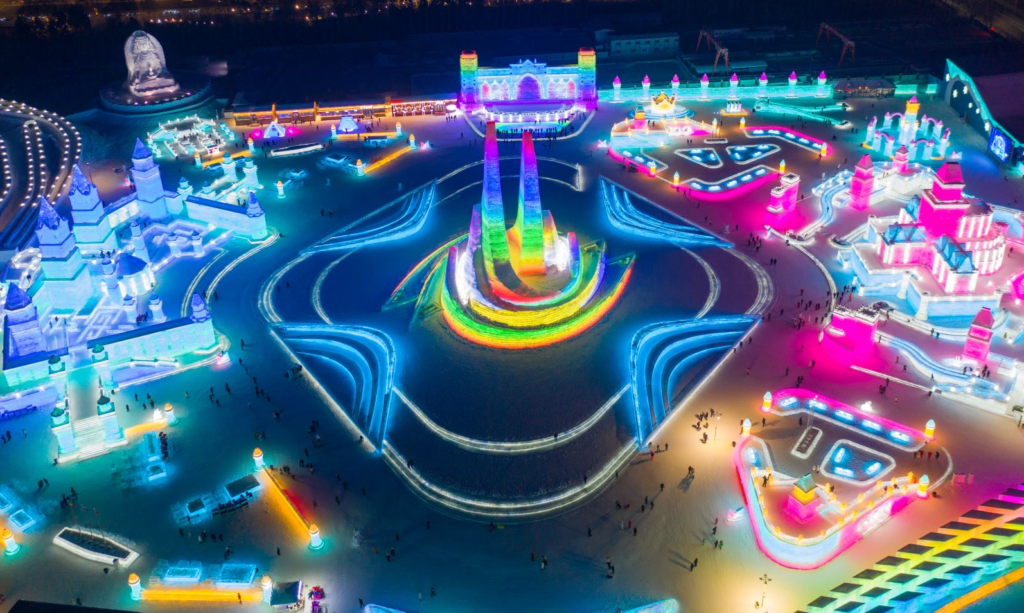 Harbin Ice and Snow World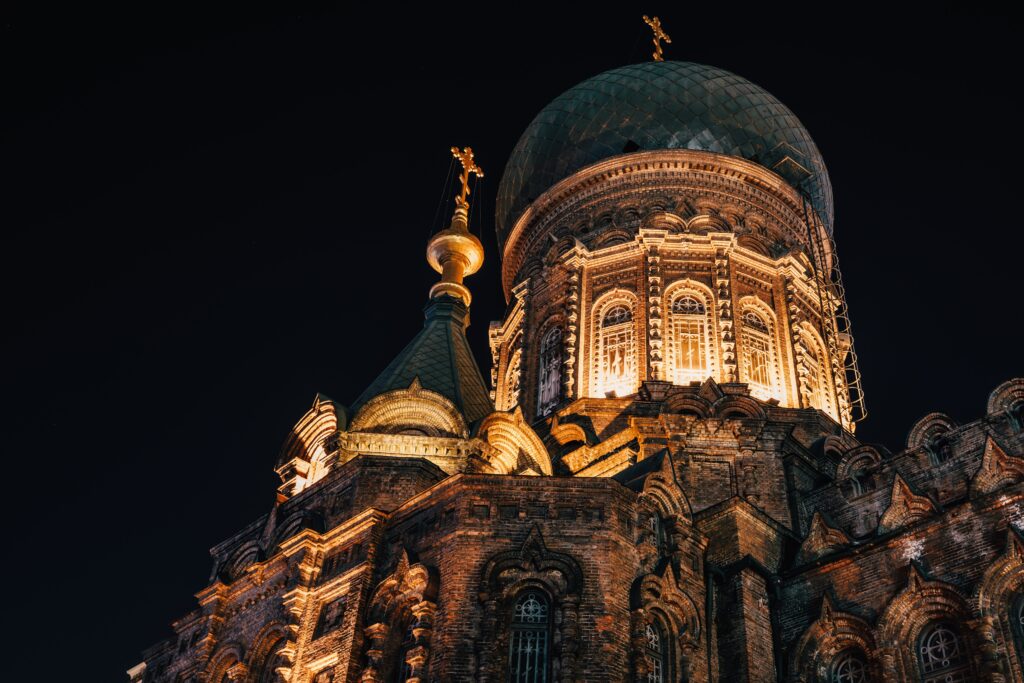 St. Sophia Cathedral  / Jason Wong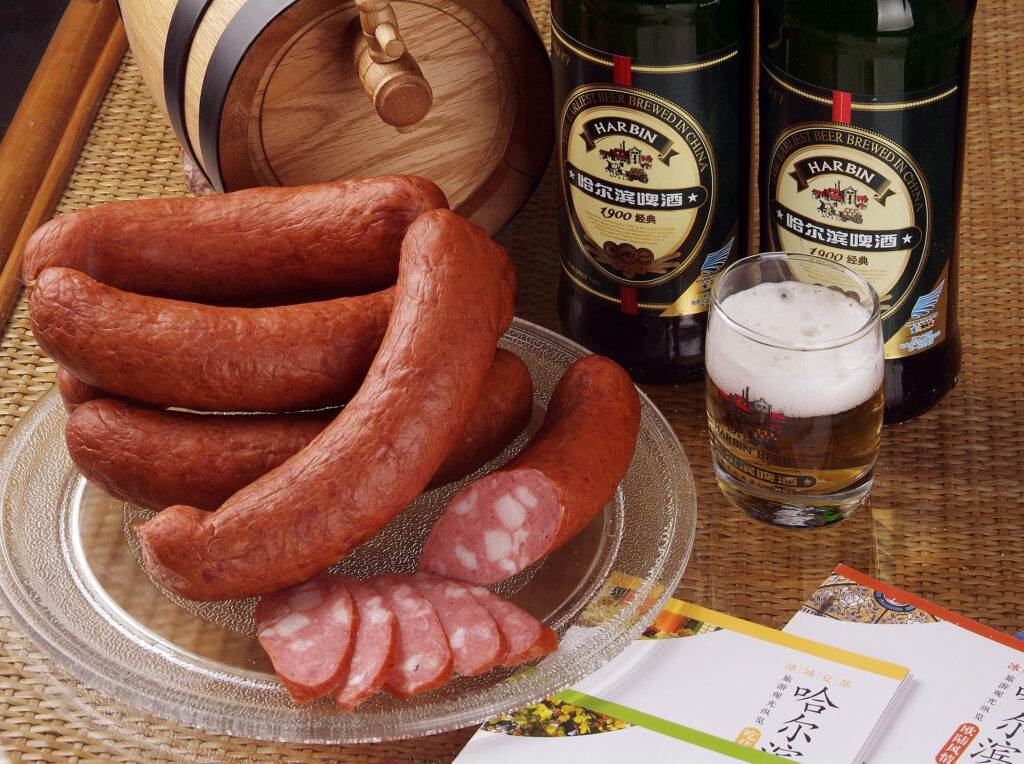 哈尔滨红肠 Harbin red sausage
February 11 will be Chinese New Year's Eve. Although we can't get together and celebrate this year, we can still give blessings and enjoy the coming of the new year online, where the most glamorous Chinese culture is presented and the most moving Chinese stories are told. China Cultural Center in Stockholm will hold 2021 "Happy Chinese New Year" series events from February 5 to 26, bringing you wonderful online performances and exhibitions to alleviate depression, uplift spirits and unite humanity through culture and art. More details will be updated on our official website, Facebook, Wechat accounts and other platforms. May the New Year of Ox bring good luck and success to all!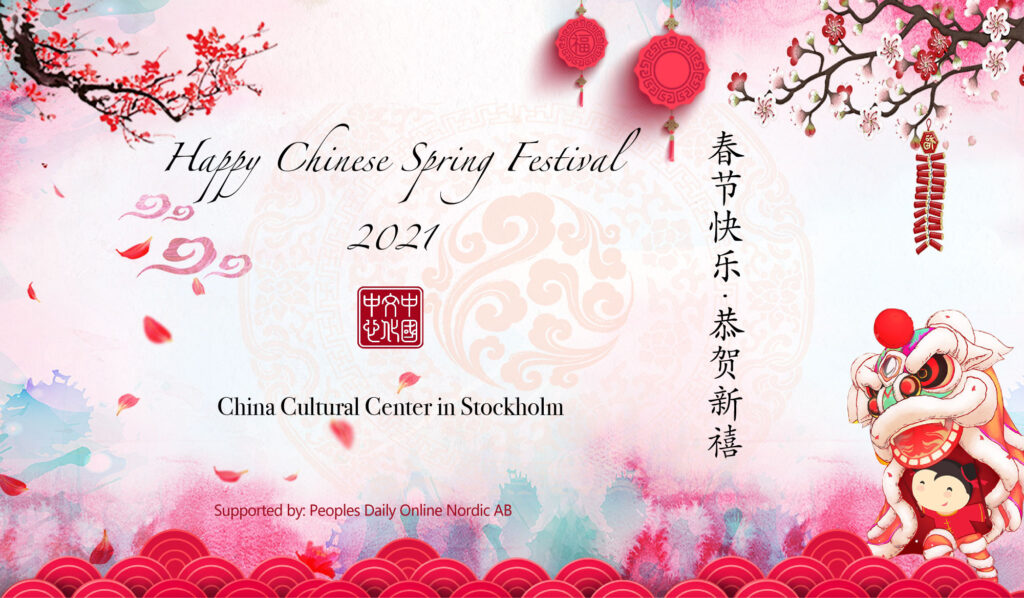 Sources:
http://www.ihchina.cn/
黑龙江省文化和旅游厅
---
Facebook: China Cultural Center in Stockholm
https://www.facebook.com/China-Cultural-Center-in-Stockholm-110983273921638
Instagram: chinaculturalcenterinstockholm
https://www.instagram.com/chinaculturalcenterinstockholm/
Tik Tok: cccinstockholm
https://www.tiktok.com/@cccinstockholm
Wechat: 斯德哥尔摩中国文化中心 or scan the QR code below