2021 China Tourism and Culture Weeks 2021中国旅游文化周
美丽中国·冰雪之旅系列微短视频展播
Beautiful China: Ice and Snow Tour Series of Short video Show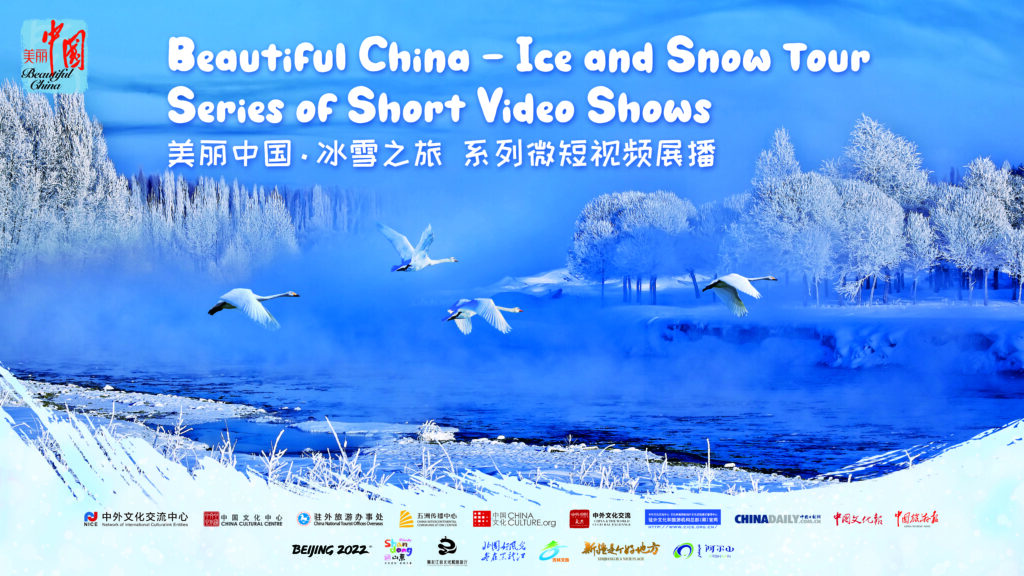 北京冬奥会 太子城迎四方来客
BEIJING 2022 WINTER OLYMPICS AT TAIZICHENG 2022
崇礼太子城小镇是2022年北京冬奥会三大赛区之一— —张家口崇礼赛区的核心区域。小镇交通便捷,冬季存雪期长,是理想的滑雪胜地;四季环境优越,适宜踏青野游、休闲康养旅游。
The little town of Taizicheng in Chongli district is the heart of the Zhangjiakou competition zone, one of the three venues for the 2022 Winter Olympics. The town not only has a long period of snow cover in the winter, but is also linked to the outside world via a convenient transportation network, making it an ideal skiing destination. The town also has a pleasant environment throughout the year that makes it a haven for countryside hikes and rejuvenating getaways.
好客山东欢迎你
FRIENDLY SHANDONG WELCOMES YOU
山东省位于中国东部沿海地区,有"孔孟之乡"的美誉。美丽的自然景观、丰富的历史文化和鲜明的地方特色相互交融,形成了山东的独特风格。
Located along China's eastern coast, Shandong is known for being the birthplace of Confucius and Mencius. It is known also for its scenic landscapes, rich history and culture, and unique local characteristics.
爱滑雪 爱上吉林
ENJOY SKIING, FALL IN LOVE WITH JILIN
吉林省位于中国东北地区腹地,雪和雾淞是冬季最美的风景。吉林雾凇奇丽壮观,是极其稀少的雾凇品种。吉林积雪期长、积雪量大、雪质柔软,非常适合滑雪运动。
Snow and rime are the most beautiful winter landscapes in Jilin, a province located in the hinterland of Northeast China. Jilin's rime is a spectacular variety that is rarely found elsewhere. With its long period of thick and soft snow cover, the province is a prime skiing destination.
北国好风光 尽在黑龙江
HEILONGJIANG: LANDSCAPES OF THE NORTH
黑龙江省位于中国最北端和最东端,既有银装素裹的林海雪原,也有将赏冰乐雪发挥到极致的哈尔滨冰雪大世界、世界最大雪雕艺术群——哈尔滨太阳岛雪博会。
The province of Heilongjiang is located at the northernmost as well as easternmost part of China. Apart from vast expanses of snow-covered forests, Heilongjiang is also home to the Harbin Ice and Snow World, where winter entertainment is at its best, and the Harbin International Snow Sculpture Art Expo, featuring the world's largest collection of snow sculptures.
巍巍大兴安 梦幻阿尔山
ARXAN: A LAND OF DREAMS
阿尔山市位于内蒙古自治区东北部,与内蒙古四大草原相交汇,形成了森林与草原相拥、冰雪与温泉相伴的资源特色。雪地摩托、马拉爬犁等趣味冰雪运动让阿尔山的冬天充满激情和欢乐。
Located in the northeastern part of Inner Mongolia and adjacent to the region's four great grasslands, Arxan City is known for its dense forests, meadows, snowscapes and hot springs. Winter sporting activities such as snowmobile and horse-drawn sledge bring excitement and joy to the winter season in Arxan.
新疆是个好地方
XINJIANG IS A NICE PLACE
新疆维吾尔自治区位于中国西北地区。清澈纯净的高山湖泊、连绵起伏的丹霞地貌、宏伟壮观的雅丹地貌及蔚为壮观的冬季渔猎活动等共同绘就了新疆别样的冰雪风光和独特的民俗风情。
Located in Northwest China, the Xinjiang Uygur Autonomous Region boasts pristine alpine lakes, undulating Danxia landforms, magnificent Yardang landforms, and spectacular winter fishing and hunting activities. Together, these give Xinjiang its unique snowscapes and folk customs.
美丽中国·冰雪之旅互动体验
Beautiful China – Ice and Snow Tour Interactive Experience 
扫描下方二维码或点击链接,走进手绘动画世界,开启中国冰雪文化互动体验之旅!
Scan the following QR code or open the link in your browser to enter a cartoon world and embark on a Chinese ice and snow cultural tour!
●—————————————○
https://spring.3rdplanet.com.cn/icesnow/index.html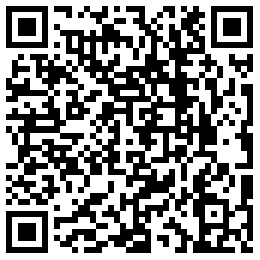 Facebook: China Cultural Center in Stockholm
https://www.facebook.com/China-Cultural-Center-in-Stockholm-110983273921638
Instagram: chinaculturalcenterinstockholm
https://www.instagram.com/chinaculturalcenterinstockholm/
Youtube: China Cultural Center in Stockholm
https://www.youtube.com/channel/UCYqOYwuQtyTHC-iMNdfExsw

Tik Tok: cccinstockholm
https://www.tiktok.com/@cccinstockholm

Wechat: 斯德哥尔摩中国文化中心 or scan the QR code below