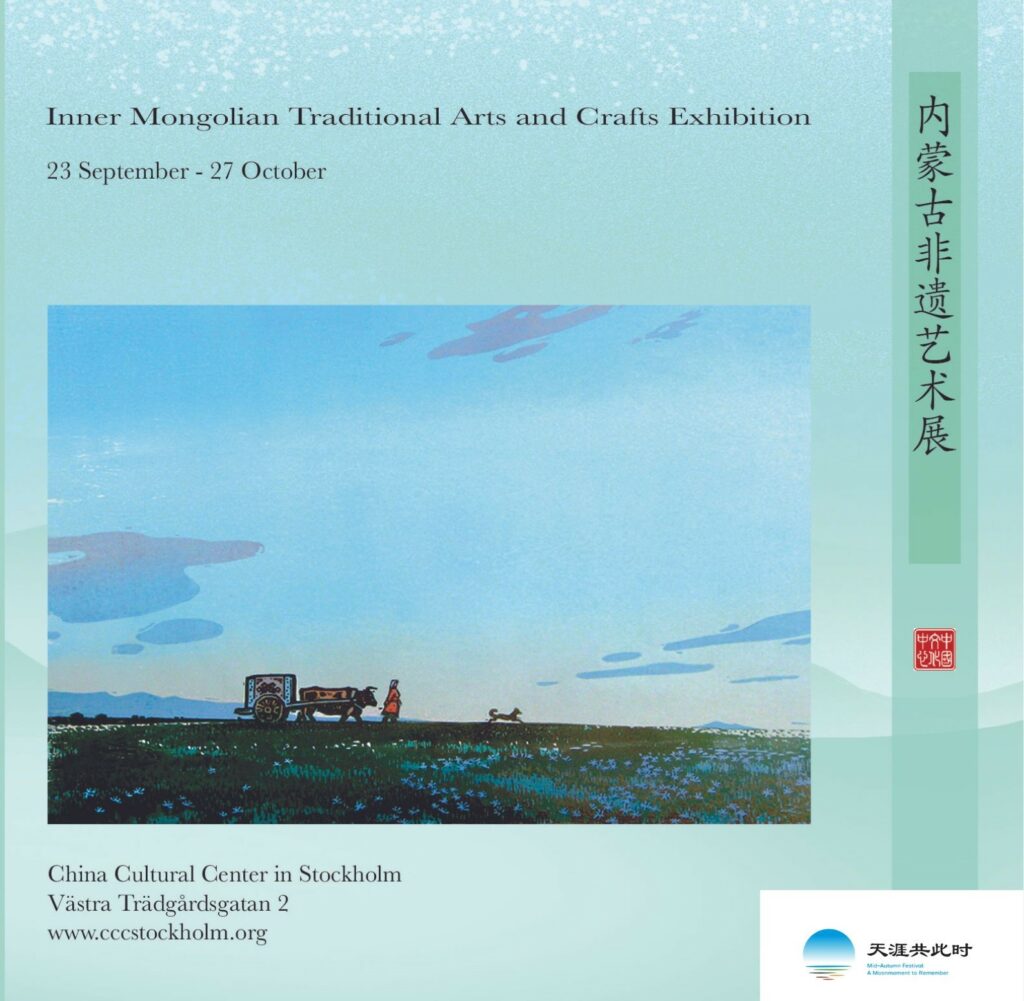 As one of the projects of the Mid-Autumn Festival – A Moonment to Remember, on September 23, the "Inner Mongolian Traditional Arts and Crafts Exhibition" co-organized by the China Cultural Center in Stockholm and the Department of Culture and Tourism of the Inner Mongolia Autonomous Region was successfully held at the China Cultural Center in Stockholm. It was warmly welcomed and appreciated by the local people and enhanced the understanding and friendship between the Chinese and Swedish people.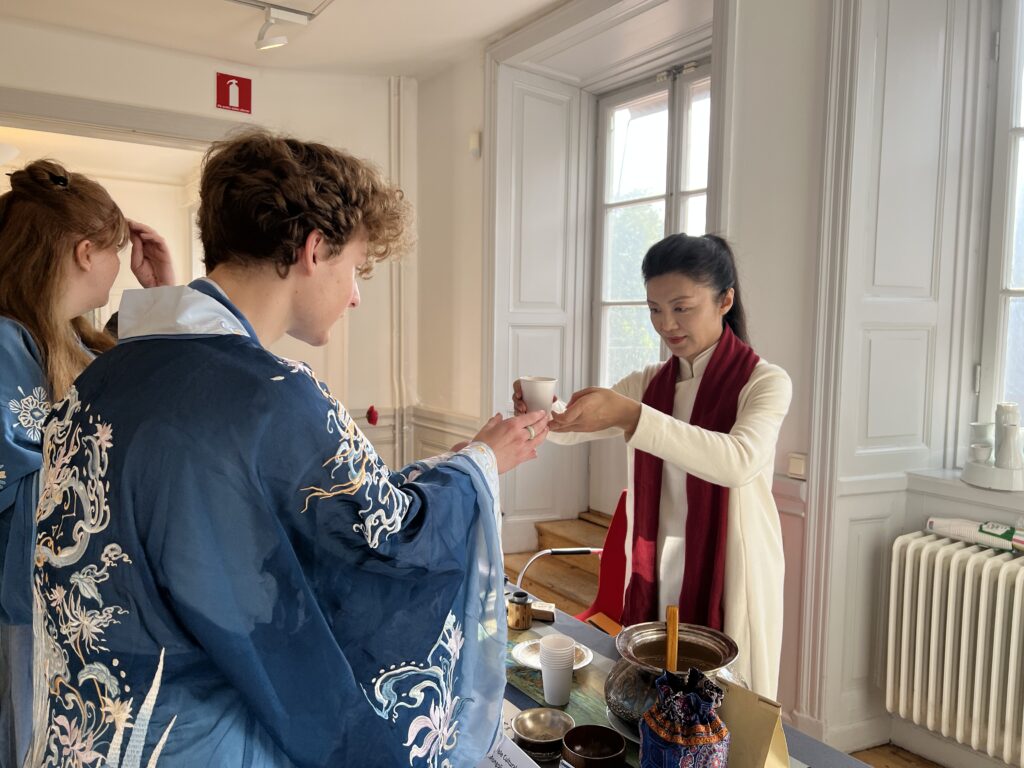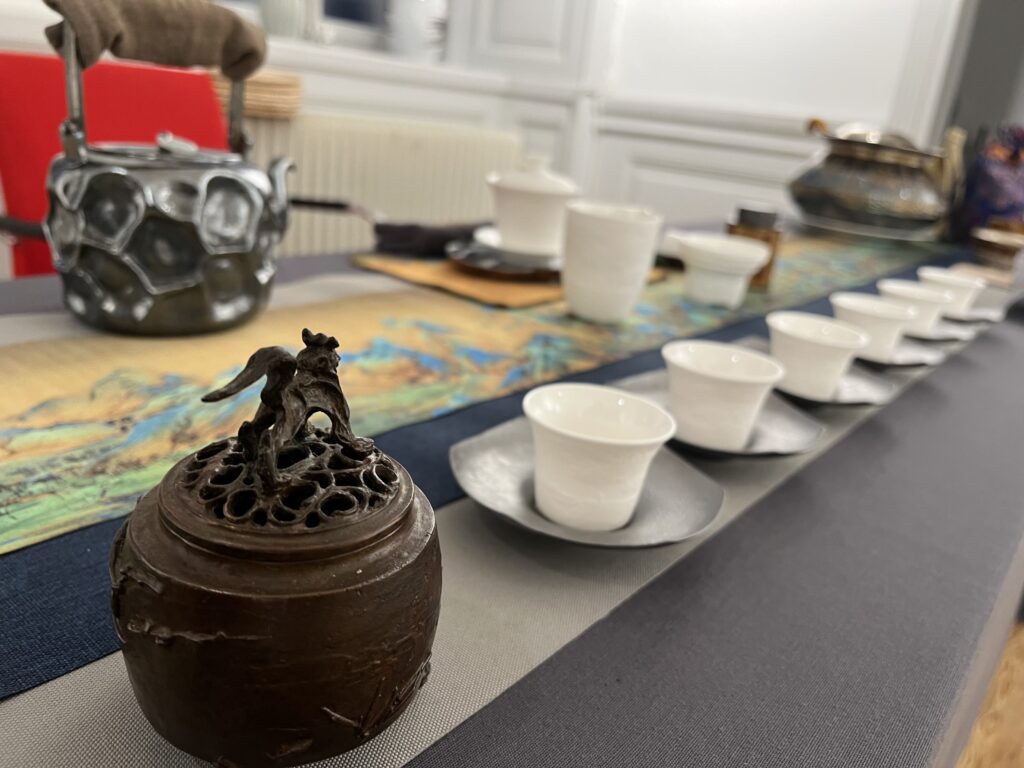 During the same period, China Cultural Center in Stockholm also held two "Chinese Culture Experience Workshops." Liu Qi, the inheritor of the tea drinking custom project in Inner Mongolia, presented Inner Mongolia milk tea to everyone. The fragrance of the milk tea awakened the feeling of being in the vast prairie/was just like being in the vast prairie.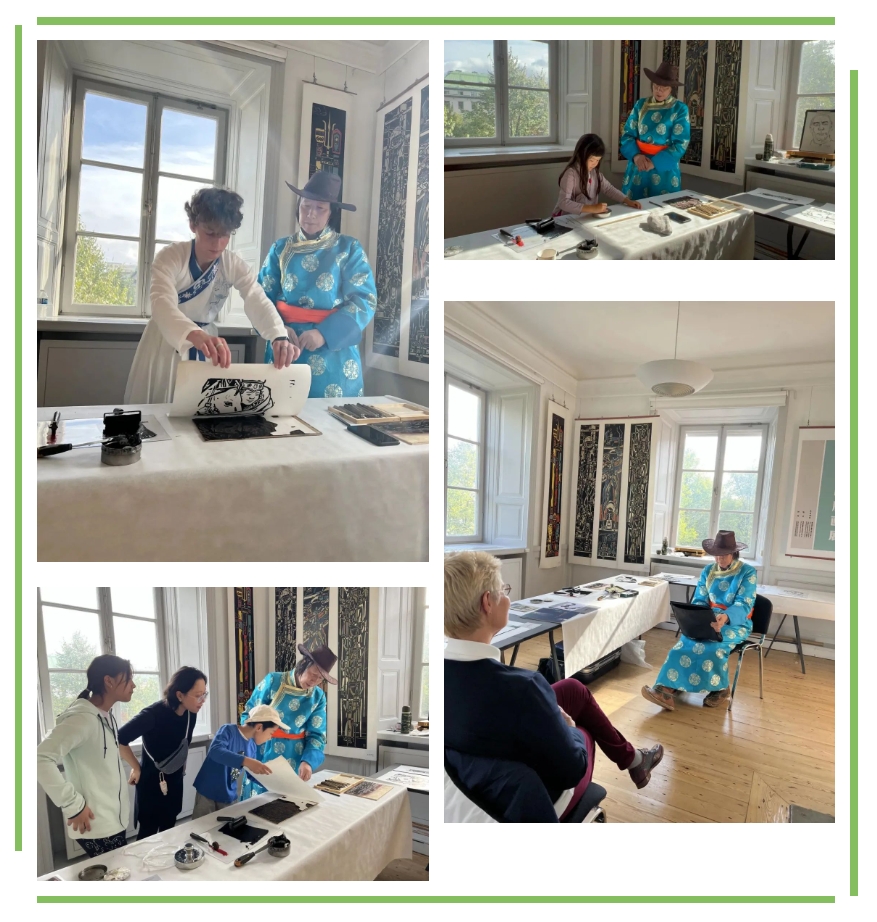 Dong Jinfeng, the inheritor of the Zarut printmaking art, led everyone to experience Inner Mongolia's printmaking art, making an outstanding contribution to Swedish people's better understanding of Inner Mongolia's intangible cultural heritage – Zarut printmaking art. He also drew vivid sketches for visiting audiences with great interest, and his superb painting skills are astonishing.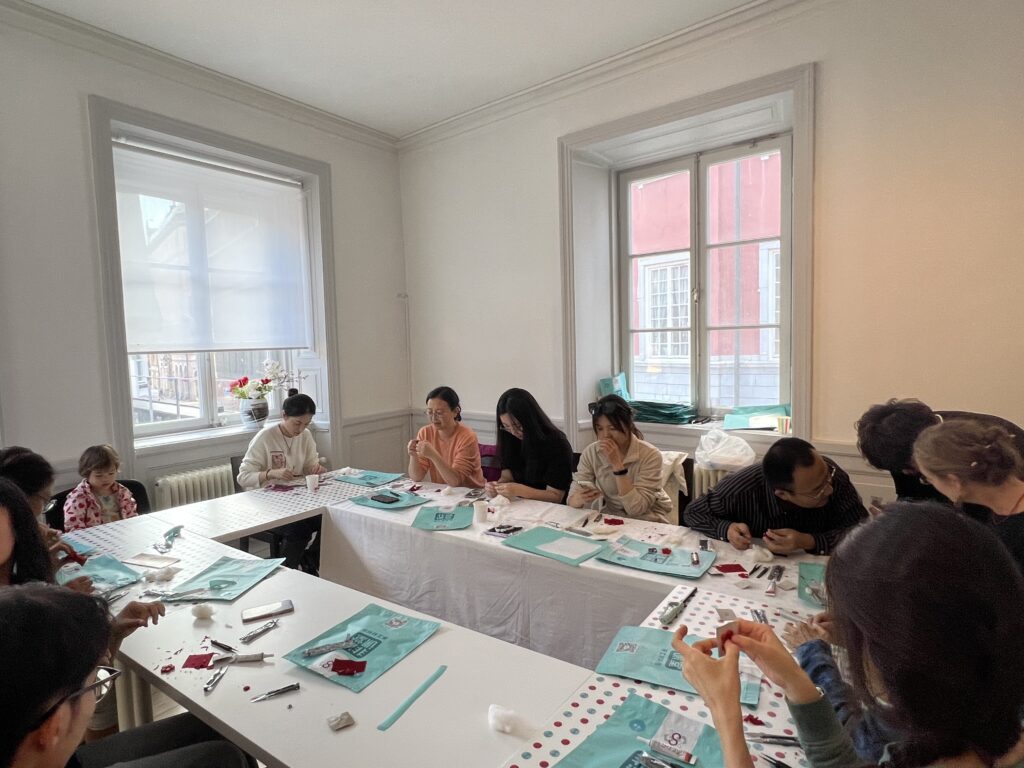 Sun Yajie, the county-level inheritor of the Inner Mongolia Pankou Knots Skills Project, taught everyone the art of making handmade Busigui Pankou Knots; cloth silk rose buttons. Everyone was very interested and felt successful and happy when they saw their results.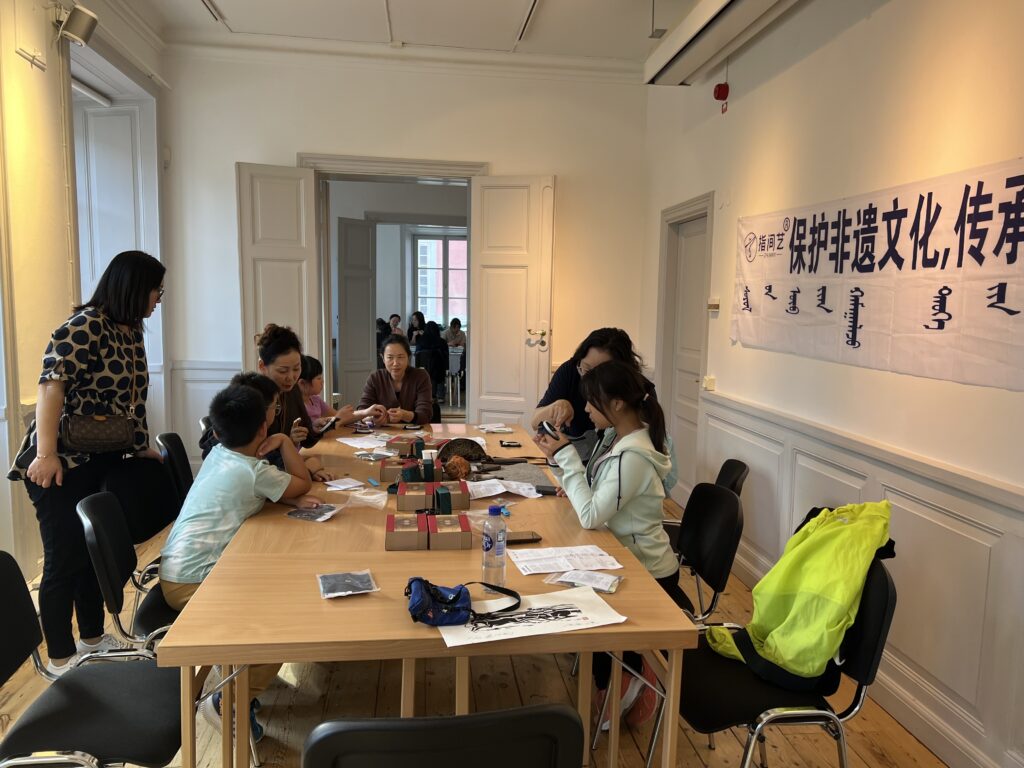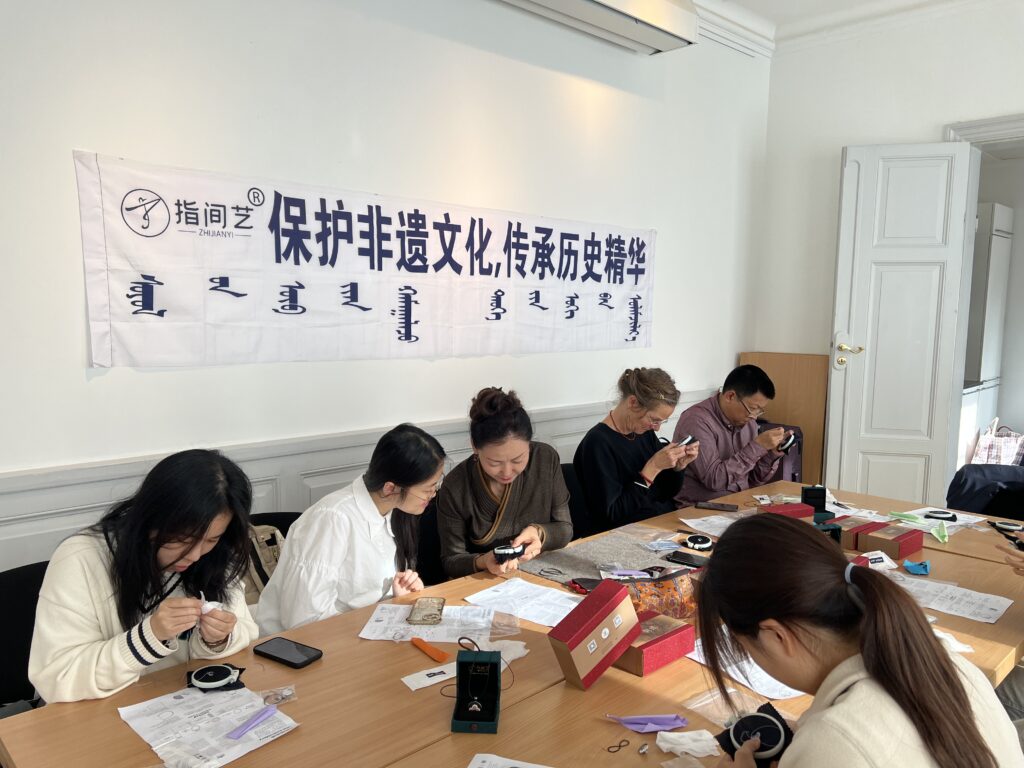 Naren Gaowa, the municipal inheritor of the Inner Mongolia Embroidery Project, introduced the art of Urad embroidery and learned everyone step by step to make embroidery works. The exquisite works was loved by everyone.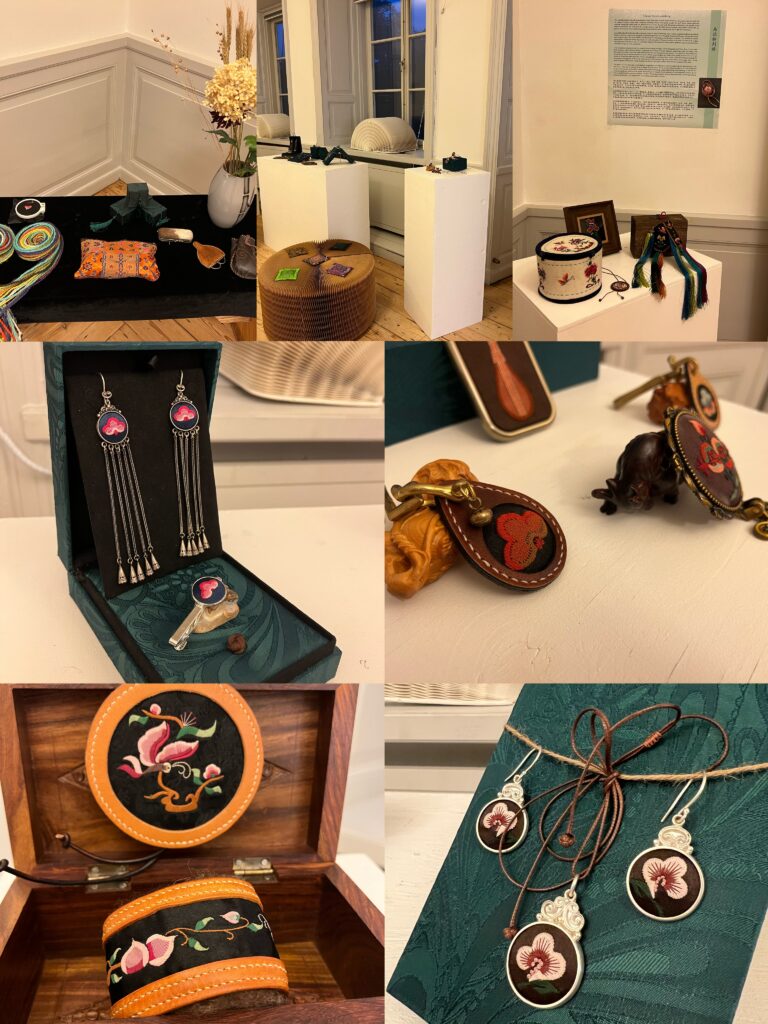 During the workshop, local media also interviewed the inheritors and was thoroughly introduced to the characteristics of Inner Mongolia art. After a day's workshop, the audience lingered in the exhibition hall, admiring the exquisite works of the beautiful Inner Mongolia. They also learned about Chinese culture through the exchanges between the artists, along with the tenacity, bravery and richness of the Inner Mongolian art, full of passionate and energetic spirit.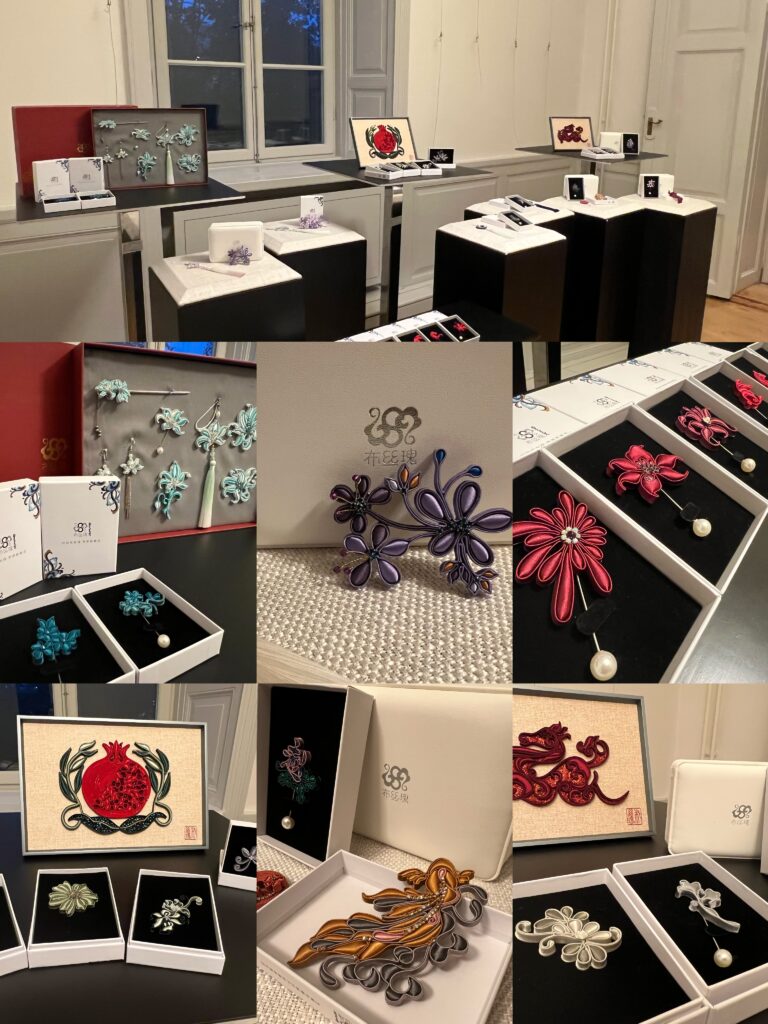 ---
预约邮箱:
booking@cccstockholm.org
Facebook: China Cultural Center in Stockholm
https://www.facebook.com/China-Cultural-Center-in-Stockholm-110983273921638
Instagram: chinaculturalcenterinstockholm
https://www.instagram.com/chinaculturalcenterinstockholm/
YouTube: China Cultural Center in Stockholm
https://www.youtube.com/channel/UCYqOYwuQtyTHC-iMNdfExsw
Tik Tok: cccinstockholm
https://www.tiktok.com/@cccinstockholm
Twitter: CCCinStockholm
https://twitter.com/CCCinStockholm
地址:
Västra Trädgårdsgatan 2, Stockholm