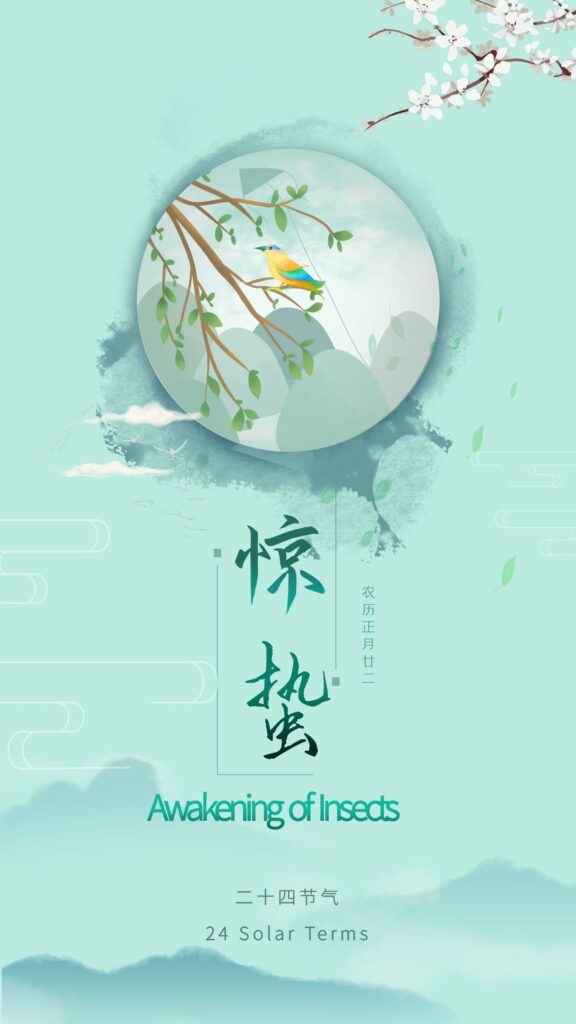 3月5日(农历正月廿二),迎来的是春季的第三个节气——惊蛰。此时大地回暖,长江流域雷声震动,万物萌动,大部分地区进入春耕季节,花鸟树木更是春意盎然。
Starting from March 5, or the 22nd of the first Chinese lunar month, the third solar term of spring – Jingzhe (Awakening of Insects) heralds spring thunder along the Yangtze River and spring ploughing in most areas of China. Animals are awakened from winter sleep and the earth begins to come back to life.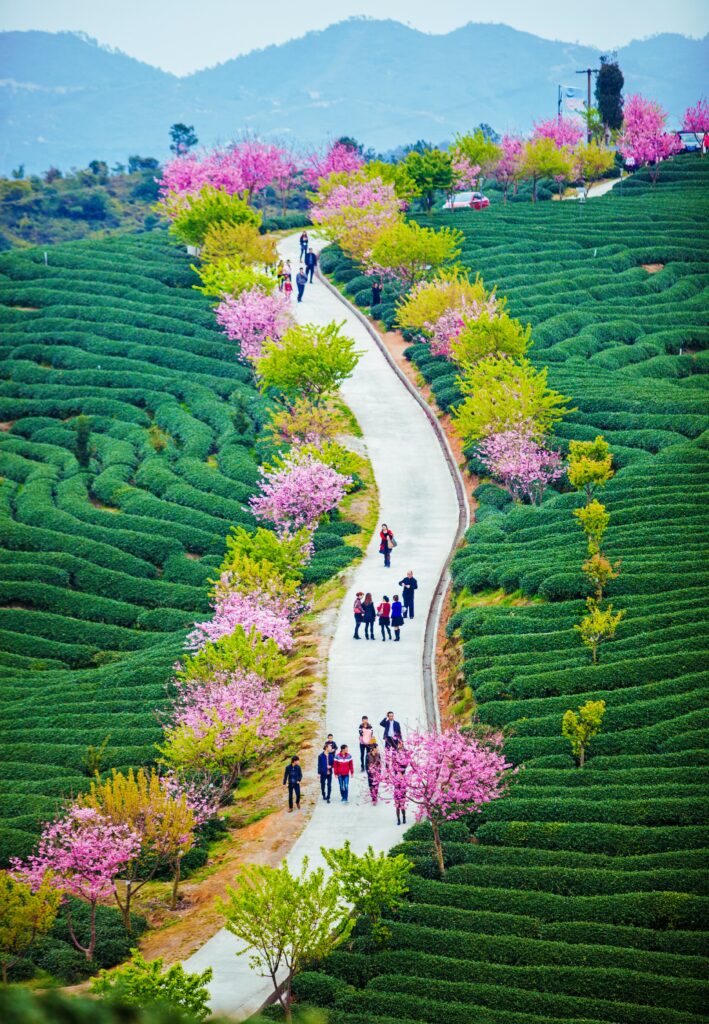 福建龙岩永福樱花园 Yongfu Cherry Blossom Garden, Longyan, Fujian province
古人认为惊蛰由雷声引起,而雷神是位鸟嘴人身长着翅膀的大神,一手持捶,一手连击环绕周身的多面天鼓,发出隆隆的雷声。惊蛰这天,天庭里雷神击天鼓,人间也利用这个时机来蒙鼓皮。
Ancient Chinese believed that thunder brought the Awakening of Insects and that the God of Thunder is a man with beak and wings. He beats the drums circling around him to create thunder. When he does so on the first day of this solar term in heaven, people on earth shall stretch drumheads accordingly.
冰糖银耳炖雪梨 Stewed pear with white fungus
民间惊蛰吃梨的习俗由来已久。"梨"与"离"谐音,据传有不忘先祖、离家创业的意思;或说吃梨寓意虫害远离庄稼,保障全年好收成。从节气养生来看,此时万物复苏,气候比较干燥,很容易外感咳嗽。生梨性寒味甘,有润肺止咳、滋阴清热的功效。
Eating pears around Jingzhe is a widely-practiced custom in China. It is said that as the words "pear" and "separation" are homophones in Chinese (pronounced as "li"), eating pear signifies that we shall remember our ancestors and endeavor to build a career away from home; it also reflects the wish to keep pests away from crops and have a good harvest. In terms of health preservation, pear is cold-natured and is good for moistening the lungs and clearing heat during this period of dry season.

春雷起蛰龙 Spring Thunder Awakens The Dragon
作者 / Artist:袁江 / Yuan Jiang
创作年代 / Year:1730
规格 / Dimension:134 × 50.5 cm
材质 / Technique:绢本水墨设色 / Ink and color on silk
现藏于中国美术馆 / In the collection of National Art Museum of China
"春雷惊百虫",既可能殃害庄稼,也会滋扰生活。南方部分地区此时有"炒虫"的风俗,即将黄豆、米谷炒着吃,象征害虫被消灭。浙江宁波地区的农家会拿着扫帚到田里举行"扫虫"仪式,意味将一切害虫扫除。
Spring thunder awakens all insects among which some may cause damage to agricultural activitie and daily life. Therefore, people in some parts of southern China preserve the custom of eating stir-fried soybeans and grains resembling insects that symbolizes the elimination of pests. Farmers in Ningbo, Zhejiang province hold "insect sweeping" ceremonies in the fields, expressing their wishes to have all pests wiped out.
视频由新华社CNC提供
Video provided by China Xinhua News Network Corporation
春雷乍动,惊醒了冬眠的小生灵。福建省龙岩市长汀县,客家人遵循节气的乡间习俗返汀祭祖,并为家人祈祷风调雨顺。
For the Hakka people, Jingzhe solar term is the time to return home and pay respect to their ancestors to wish for a peaceful and prosperous year.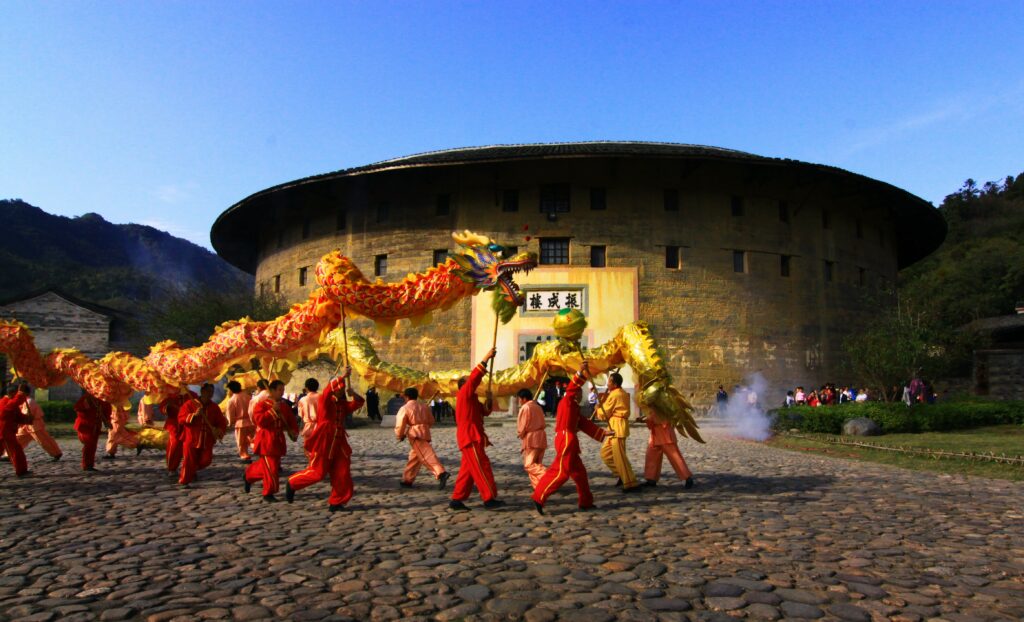 龙岩振成楼 Zhencheng Building, Longyan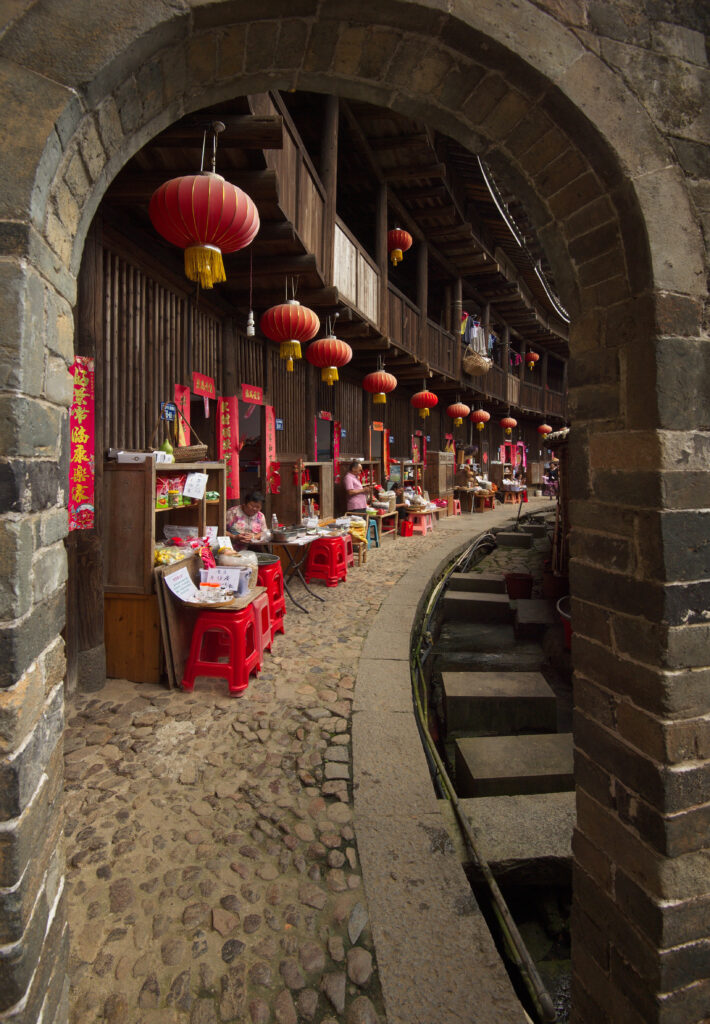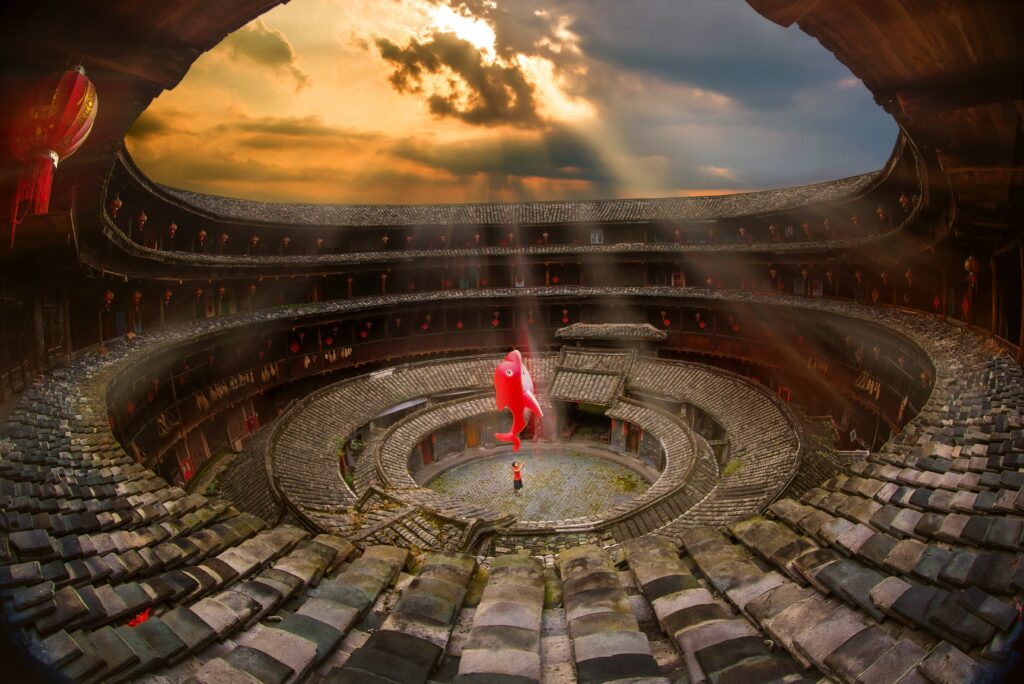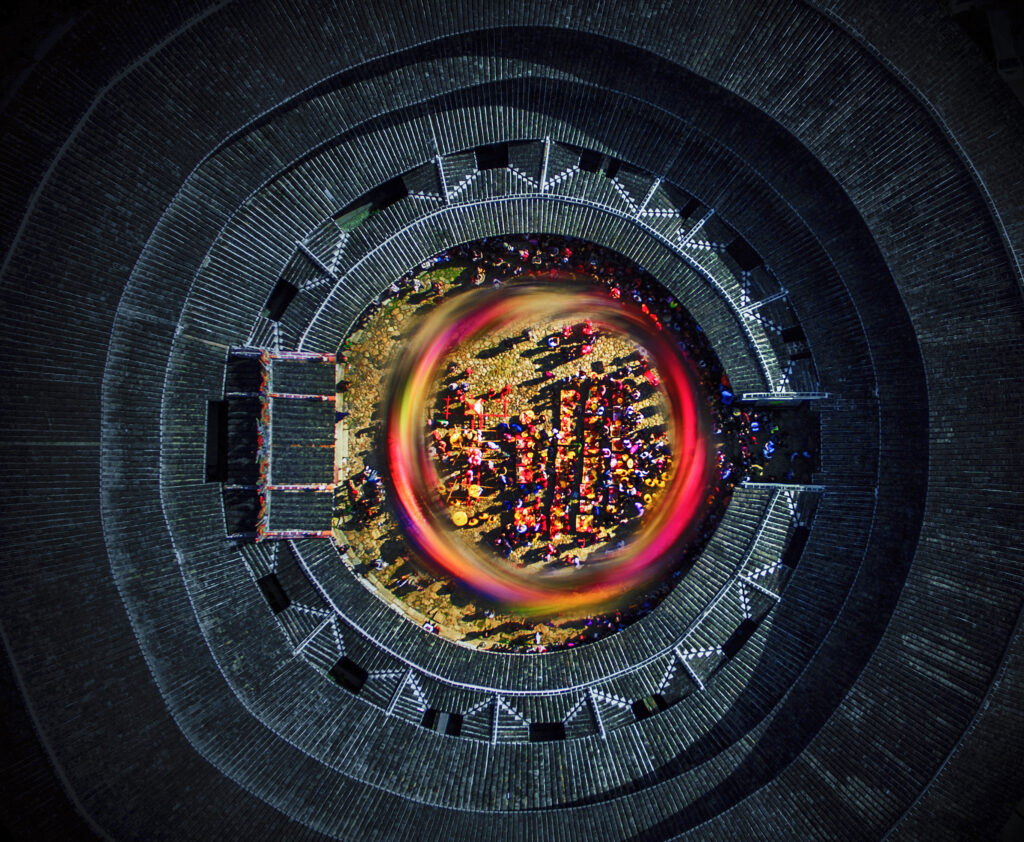 龙岩永定土楼 Yongding Tulou (communal residence for the Hakka), Longyan
资料来源 Sources:
http://www.ihchina.cn/
福建省文化和旅游厅
---
Facebook: China Cultural Center in Stockholm
https://www.facebook.com/China-Cultural-Center-in-Stockholm-110983273921638
Instagram: chinaculturalcenterinstockholm
https://www.instagram.com/chinaculturalcenterinstockholm/
Tik Tok: cccinstockholm
https://www.tiktok.com/@cccinstockholm
Wechat: 斯德哥尔摩中国文化中心 or scan the QR code below