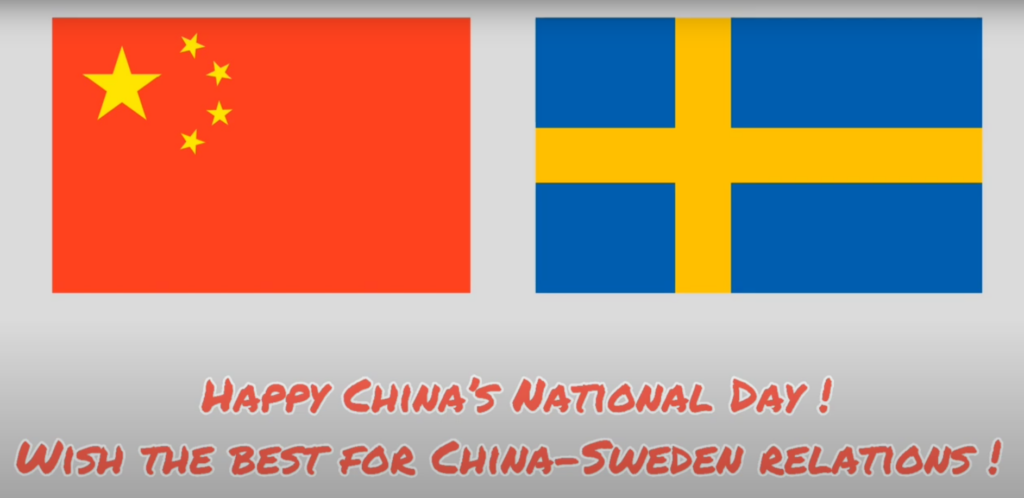 送走八月十五最圆一轮明月,挥别金秋九月最后一抹斜阳,2021年10月1日,我们迎来又一个中华人民共和国国庆节。新中国成立72年来,中国发生了翻天覆地的变化,取得了辉煌的成就。瑞典作为首个与新中国建交的西方国家,与中国长期保持良好的合作往来。
As we wave goodbye to the Mid-Autumn Festival with the fullest moon on the 15th of the eighth lunar month, and watch the sun set for the last time in September below the horizon, the National Day of the People's Republic of China arrives on October 1 yet again. In the 72 years since the founding of the New China, fundamental changes and remarkable achievements have been made. As the first Western country to establish diplomatic relations with China, Sweden has kept long-term cooperation with China.
China's 72 Years Development in Statistics
新中国72年发展数据
值此国庆佳节,共赏美丽中国的山水人文,聆听昆曲唱腔演绎的诗词意韵,为国庆献上最真挚的祝福。
China Cultural Center in Stockholm hereby shares with you the spectacular natural and cultural landscape of Beautiful China while appreciating the poems and verses sung with the tune of Kunqu Opera to celebrate China's National Day with sincere wishes.
《美丽中国》 Beautiful China
---
Facebook: China Cultural Center in Stockholm
https://www.facebook.com/China-Cultural-Center-in-Stockholm-110983273921638
Instagram: chinaculturalcenterinstockholm
https://www.instagram.com/chinaculturalcenterinstockholm/
Youtube: China Cultural Center in Stockholm
https://www.youtube.com/channel/UCYqOYwuQtyTHC-iMNdfExsw
Tik Tok: cccinstockholm
https://www.tiktok.com/@cccinstockholm
地址/Address:
Västra Trädgårdsgatan 2, Stockholm